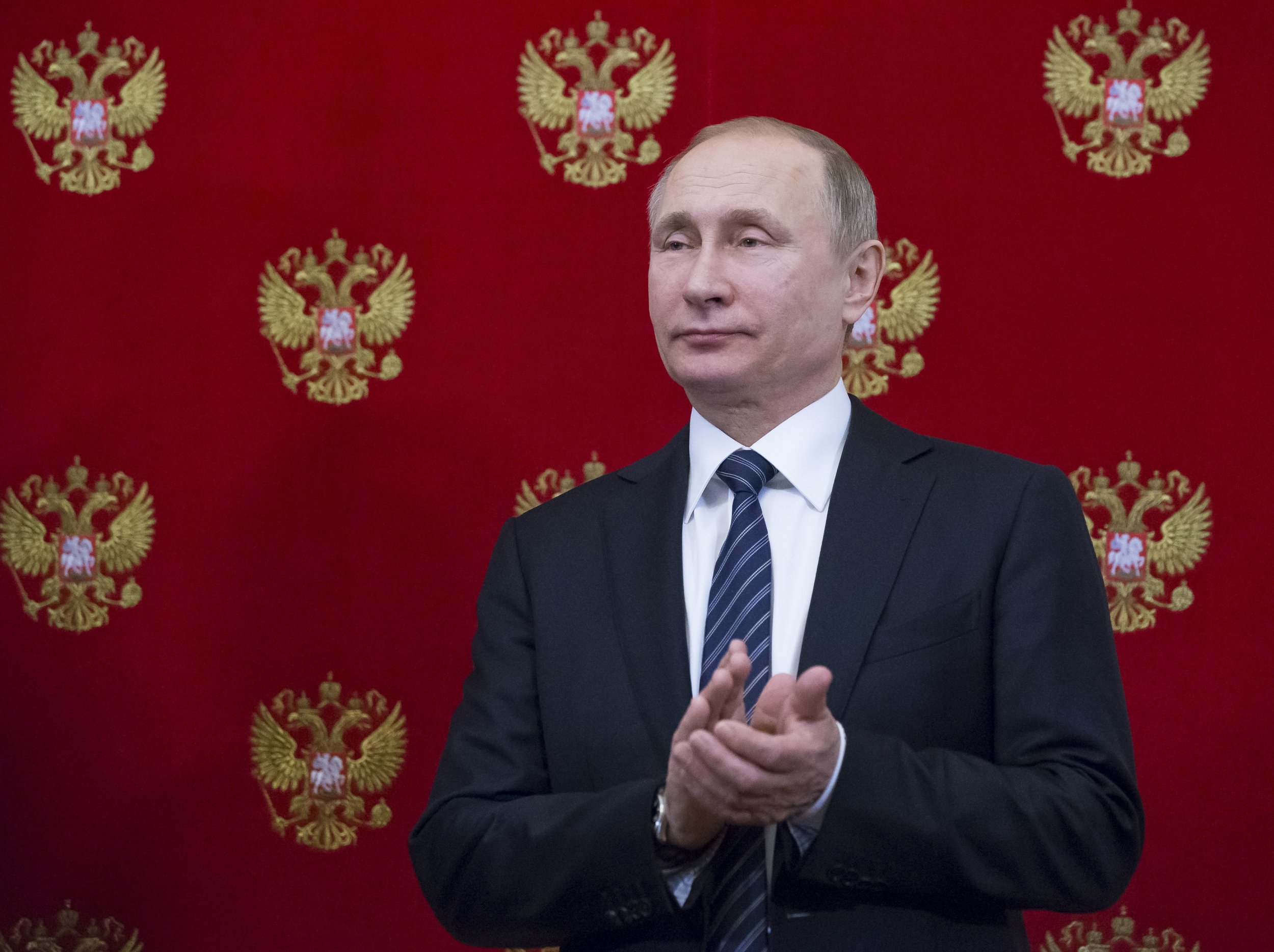 Russian President Vladimir Putin sees an opportunity under President Donald Trump's administration to crack America's NATO military pact with its main Western allies, says a former top U.S. diplomat.
"I suspect [Putin] sees an opportunity to do what military force alone could never do, and that is crack the NATO alliance," Doug Lute, the former U.S. ambassador to NATO in the Obama administration, said on Sunday.
"If he can crack it politically, or if he can provoke internal fissures inside the alliance," Lute said during an interview on ABC News show This Week on Sunday, "then Putin sees an enormous opportunity to achieve a long-standing Russian goal."
Lute said that for the first time in 70 years, what was once a "rock-solid commitment to the alliance is in question" under Trump, and that "possibly opens potential opportunities for opponents."
Trump has been unpredictable in his commitment to the 70-year military alliance during his months as president.
Before his inauguration, then President-elect Trump called NATO "obsolete," only to reverse his stance months later after meeting with NATO's leaders.
Read more: White House and Putin among biggest critics of Russia sanctions bill
Despite advice from his generals, Trump hesitated to affirm NATO's Article 5—which says an attack on one member is an attack on all—during a speech at the alliance's new headquarters at the end of May.
National security adviser H.R. McMaster, Defense Secretary James Mattis and Secretary of State Rex Tillerson had all worked to include a statement supporting Article 5 in Trump's speech, according to five sources that spoke with Politico. Trump reportedly took it out.
In that same speech, Trump chastised certain member countries for owing "massive amounts of money" to the United States and NATO. All NATO countries have committed to spend about 2 percent of their GDP in their individual military budgets to support the alliance. Last year, only five of all 28 nations met that goal.
Weeks later, during a press conference with Romanian President Klaus Iohannis, however, Trump said he was "committing the United States to Article 5."
All this has been "very disorienting to our NATO allies," said Lute. After Trump's speech in May, one senior diplomat told Reuters the president's remarks were not made in "the right place or time" and that they were "left with nothing else but trying to put a brave face on it."
Trump's statements prompted German Chancellor Angela Merkel to say, just days after the meeting, that "the times in which we can fully count on others are somewhat over."
Many Eastern European nations who are NATO members have been wary of a Russian military buildup on their frontiers. NATO forces have been deployed in response, but they fear a weakening NATO alliance.
If that was not enough, Russia is already drawing a wedge between America and its closest NATO allies in other ways. Germany and the European Union have been disturbed by new congressional sanctions against Russia for interfering in the 2016 election, according to Jonathan Fenby, managing director of European political research at the investment research firm TS Lombard.
A bill that passed the U.S. Senate last week seeks to impose stricter sanctions on Russia in response to its campaign to influence the 2016 American election. The bill has moved forward on distrust in Congress of Trump's willingness to punish Russia. The president's election campaign is currently the subject of an FBI investigation into whether its officials or associates colluded with Russia to interfere in the election.
Russian energy companies building the Nord Stream 2 gas export pipeline to Europe, however, are targeted in the new sanctions bill.
This is "the latest of a series of developments that augur ill for trans-Atlantic relations," wrote Fenby in a research letter to investors Sunday.
"Germany and Austria, whose companies are investing in the pipeline, criticized the Senate vote for adding a 'new and very negative quality in European-American relations.'" Fenby said. Trump's withdrawal from the Paris climate change agreement was also condemned by EU members who are NATO allies.
The new sanctions are just "another brick in the wall of European reaction to Trump's criticism of European defence spending," Fenby wrote.
Considering the president's rhetoric and growing divisions, Lute said, America's "allies are sort of whipsawed between key advisers and the president himself, and wonder, I think, 'Who actually speaks for this administration?'"