Trump's War on Crime: U.S. Government Arrests 200 MS-13 Gang Members in Central America and At Home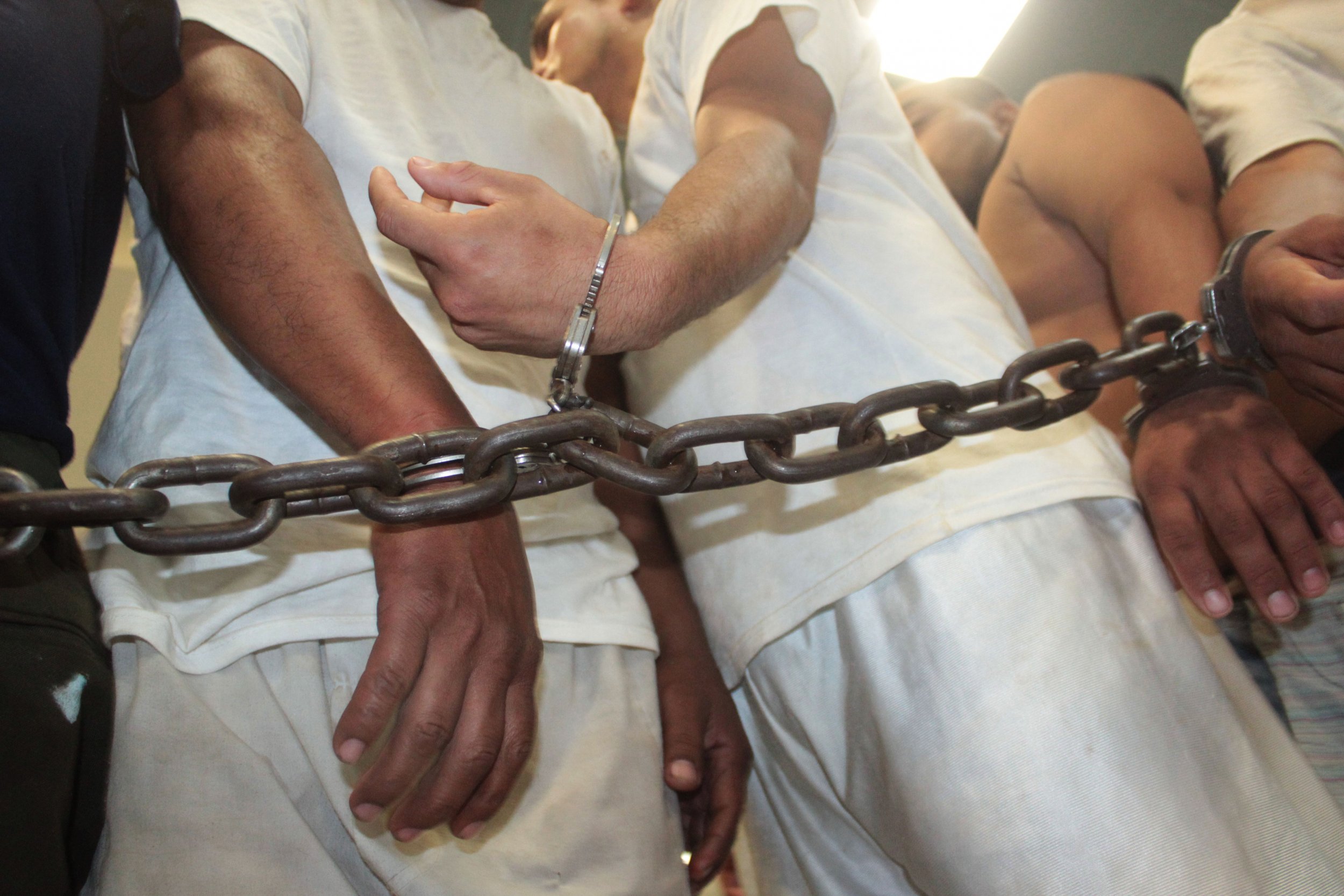 A major crackdown led to the arrest of more than 200 alleged members and associates of the international street gang, MS-13, officials announced Wednesday.
"Today I am pleased to announce the arrest of 267 MS-13 gang members and associates in conjunction of ICE's most recent targeted anti-gang effort known as 'Operation Raging Bull,'" Acting ICE Director Thomas Homan said, NBC News reports.
The Mara Salvatrucha gang, or MS-13, began in the 1980s in Los Angeles. Since then, the FBI said its spread to 46 states, according to the BBC. Its members—which Trump has referred to as "animals"—have also spread to Canada, Mexico, and Central America.
Trump--who hopes to "destroy" the violent gang--came one step closer, as authorities announced the conclusion of the second phase of "Operation Raging Bull." The first part of the operation involved an 18-month investigation, which led to the arrest of 53 individuals in El Salvador.
The second phase was conducted across the United States from Oct. 8 to Nov. 11. It resulted in 214 arrests—including 16 U.S. citizens and 198 foreign nationals— with alleged MS-13 ties, Reuters reports. Among the foreign nationals, 5 were legal residents. Criminal charges against them include murder, aggravated robbery, racketeering, narcotics trafficking, firearms offenses and assault, the Los Angeles Times reports.
On Friday, President Donald Trump tweeted about the federal crackdown: "Together, we're going to restore safety to our streets and peace to our communities, and we're going to destroy the vile criminal cartel, #MS13, and many other gangs…" he wrote, accompanied by a link to an article, as well as, a news conference video clip.
A few weeks ago, Attorney General Jeff Sessions deemed the MS-13 a priority for the Organized Crime Drug Enforcement Task Forces (OCDETF).
"Now they will go after MS-13 with a renewed vigor and a sharpened focus. I am announcing that I have authorized them to use every lawful tool to investigate MS-13—not just our drug laws, but everything from RICO to our tax laws to our firearms laws," Sessions said to the International Association of Chiefs of Police in Philadelphia on Oct. 23.
Despite the hundreds of arrests, there's still more work to be done.
"This is a great operation, but we are not done," Homan said, NBC News reports. "And we will not be done until we totally dismantle this organization. The President of the United States has made this a priority and ICE joins him in this."