Trump's War on Media: Most Republicans Now Back the President's View of Press as 'Enemy of the People,' Poll Shows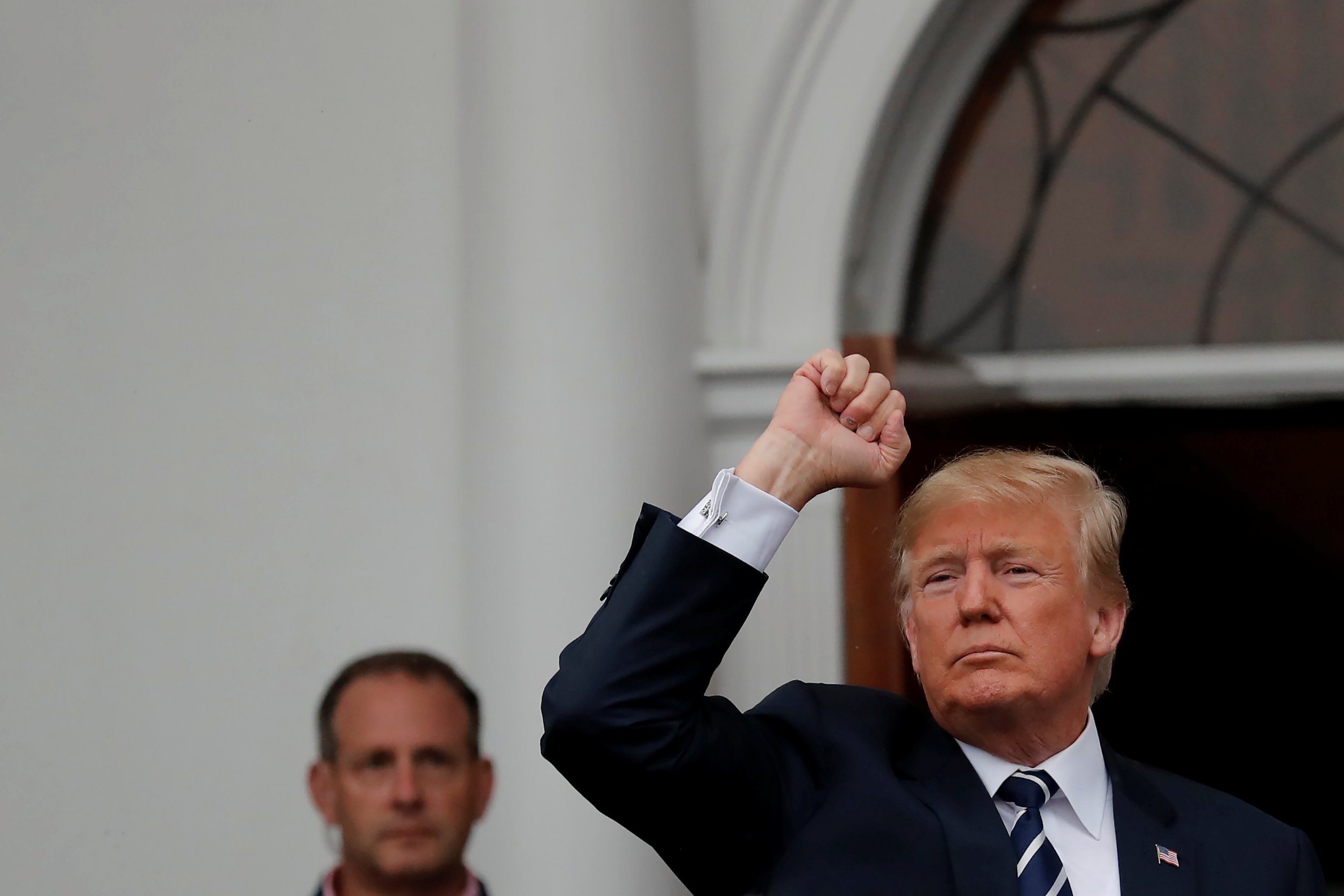 President Donald Trump has found firm party support in his ongoing war with the media, with a new poll revealing that a majority of Republicans also view the media as "the enemy of the people."
A Quinnipiac Poll released on Tuesday found that more than half (51 percent) of Republicans backed Trump's views on the "fake news" media, while only 5 percent of Democrats and 24 percent of independents saw the press as the enemy.
Overall, 65 percent of Americans viewed the media as an important part of democracy, while 26 percent branded it the enemy of the people.
Additionally, the president's continuing attacks on the press appeared to be far more of a concern for Democrats than Republicans—with a vast majority (76 percent) of Democrats stating in the poll that they were concerned Trump's comments could lead to violence against journalists. On the other hand, 80 percent of Republicans said they were not conderned about the president's words sparking such attacks.
Overall, the number of people who feared the verbal attacks on the press would lead to violence stood at 44 percent, while 52 percent said this was not something that concerned them.
The president has long referred to stories in the mainstream media as "fake news." He has stepped up his verbal attacks on such outlets as CNN, with whom he has a long-running feud.
"The Fake News hates me saying that they are the Enemy of the People only because they know it's TRUE. I am providing a great service by explaining this to the American People. They purposely cause great division & distrust. They can also cause War! They are very dangerous & sick! ," the president wrote in a tweet on 5 August.
His comments followed a rally in which he slammed CNN and MSNBC as "fake news" while a crowd of supporters could be heard chanting "CNN sucks" as CNN White House correspondent Jim Acosta tried to tape a live segment.
Acosta later said he worried about the safety of journalists amid such hostility.
"Just a sample of the sad scene we faced at the Trump rally in Tampa," Acosta wrote on Twitter as he shared scenes from a Trump rally in Florida.
"I'm very worried that the hostility whipped up by Trump and some in conservative media will result in somebody getting hurt. We should not treat our fellow Americans this way. The press is not the enemy."