Trump's Well-Wishes for Ghislaine Maxwell Are 'Odd,' Says Epstein Victim
Donald Trump's well-wishes for Ghislaine Maxwell are an "odd statement," according to the Jeffrey Epstein victim who accused Prince Andrew.
The president was asked whether the British socialite was going to "turn in powerful men" at a press conference by a journalist who also mentioned the Duke of York.
He replied: "I don't know, I haven't really been following it too much. I just wish her well frankly. I have met her numerous times over the years, especially since I lived in Palm Beach and I guess they lived in Palm Beach. But I wish her well, whatever it is."
He added: "I don't know the situation with Prince Andrew. I just don't know. I am not aware of it."
His comments have sparked an angry reaction on social media and have also been criticized by Epstein accuser Virginia Giuffre.
She claims she was trafficked to have sex with Prince Andrew at the age of 17 and a photograph exists of the duke with his arm around her in Ghislaine Maxwell's house.
Giuffre took to Twitter to say of Trump's remarks: "What an odd statement."
Maxwell is currently facing a 17 page indictment alleging she groomed underage girls for the New York financier.
She was arrested on July 2 but pleaded not guilty and was denied bail after a judge ruled she was a flight risk.
Maxwell will now spend the next year behind bars at the Metropolitan Detention Center, in Brooklyn, until her trial next year.
Others to criticize Trump's remarks include British Monty Python actor John Cleese who said: "I see Trump wishes Ghislaine Maxwell well. I wonder what she's got on him."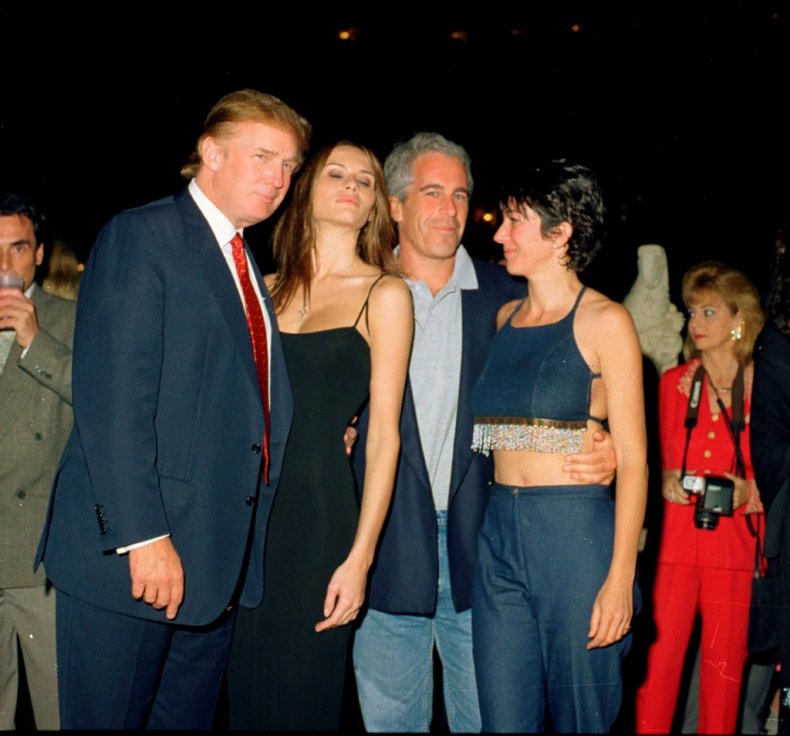 Prince Andrew is engaged in a standoff with U.S. prosecutors over whether and how he will give evidence to the Epstein investigation.
He claims through lawyers Blackfords that he has made several offers to give a statement to the D.O.J. and denies he has done anything wrong.
Acting U.S. attorney Audrey Strauss told a press conference after Maxwell's arrest she still wanted Andrew to "talk with us."
She said: "I'm not going to comment on anyone's status in this investigation but I will say that we would welcome Prince Andrew coming in to talk with us, we would like to have the benefit of his statement."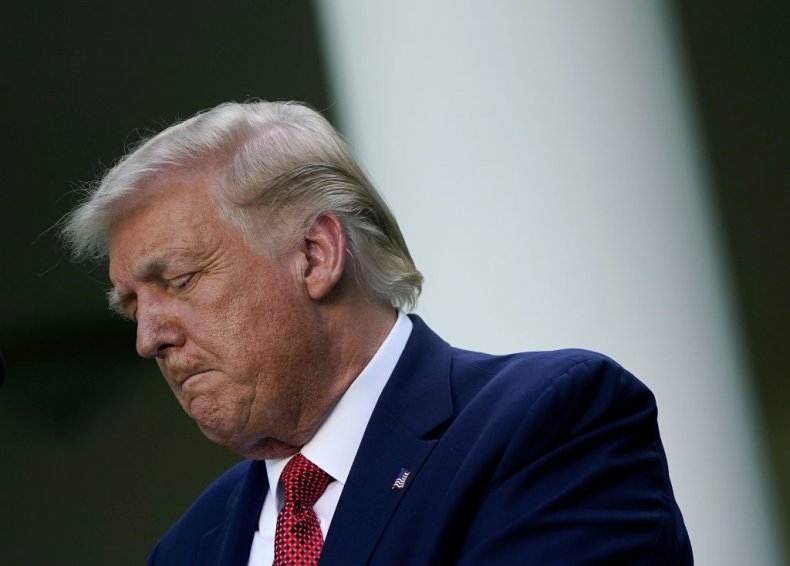 In a statement on the D.O.J. website, Strauss said: "As alleged, Ghislaine Maxwell facilitated, aided, and participated in acts of sexual abuse of minors.
"Maxwell enticed minor girls, got them to trust her, and then delivered them into the trap that she and Jeffrey Epstein had set.
"She pretended to be a woman they could trust. All the while, she was setting them up to be abused sexually by Epstein and, in some cases, Maxwell herself."