'Trump @ War': Steve Bannon Returns to Hollywood Roots, Plans to Release New Documentary Ahead of Midterms
Former White House Chief Strategist Steve Bannon looks set to make a political comeback a year after his departure from the White House with plans to release a new documentary, titled Trump @ War, ahead of the November midterm elections.
The documentary centers around the division the U.S. and the rest of the world has seen in the wake of President Donald Trump's inauguration, in January 2017.
In the 12 months since Bannon parted ways with the Trump administration, the former chief strategist seems to have divided his time between attempting to galvanize the extreme right wing in Europe, and working to re-ingratiate himself with the president after the pair's widely covered falling out.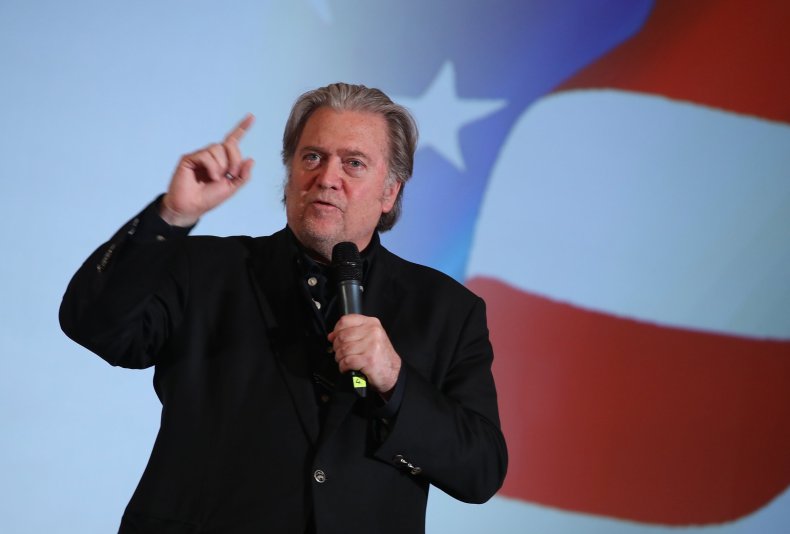 His return to his Hollywood filmmaking roots is Bannon's latest move in his bid to encourage Republicans to rally around Trump in the midterm elections.
A trailer for the documentary opens with raucous scenes from Trump's 2016 election campaign, before showing bloodied Trump supporters, apparently involved in altercations with counterprotesters.
The documentary claims that "2018 is another election about Donald Trump," accusing the president's detractors of being "scared of what he's like" and "scared of the economy he's created."
The documentary ends with the statement, "We're fighting a war," as the words recently chanted by antifa, or anti-fascist, protesters on the one-year anniversary of last August's deadly rallies in Charlottesville, Virginia, ring out: "No Trump, no wall, no U.S.A. at all."
In an interview with Axios, which aired the documentary's trailer exclusively, Bannon asked, "How jacked do we think Trump will be when he sees this?"
"If you're a deplorable, you'll literally [be] standing on your chair with your pitchfork saying: 'I've got to get people out to vote,'" he said of his upcoming documentary.
As the news site noted, the decision to release the documentary on September 9 is likely no coincidence. It will mark the second anniversary of former presidential candidate Hillary Clinton's comments saying, "You could put half of Trump's supporters into what I call the basket of deplorables."
Many of the president's supporters have seized the title as a badge of honor, branding themselves "deplorables."
The film, which is being produced by his longtime production company, Victory Films, will last 75 minutes, according to Axios.
The former chief strategist said the premiere will be held at the end of an all-day "Deplorables Conference" set to be held in New York.