Trust the Candidate 'Who Doesn't Have a Penis' to End Harassment, Female Democrat Says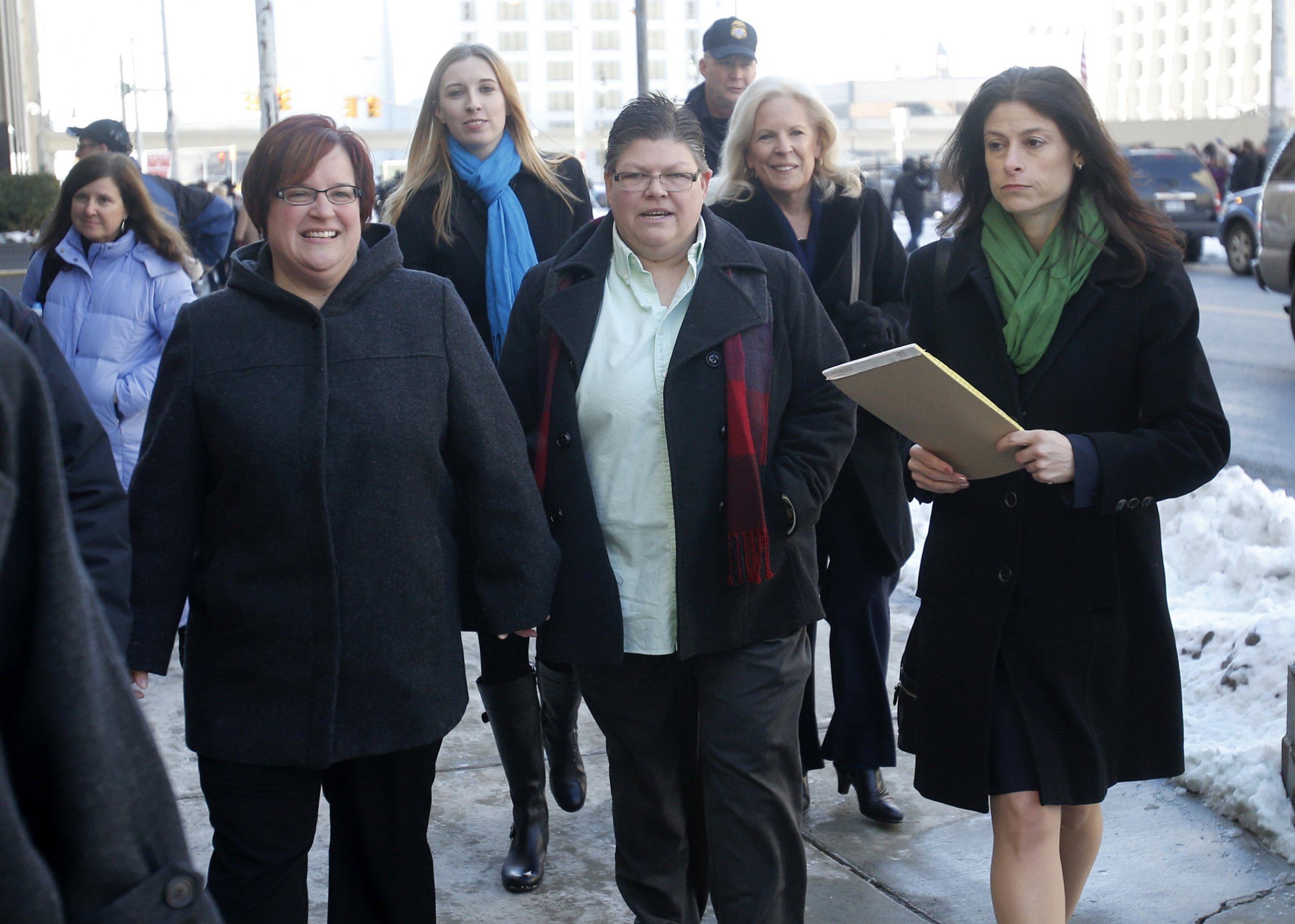 A female candidate for Michigan state office says her anatomy makes her the safest choice for attorney general.
"Who can you trust the most not to show you their penis in a professional setting?" says Democrat Dana Nessel in a campaign video she released earlier this week. "Is it the candidate who doesn't have a penis? I'd say so."
Nessel said that she knows the campaign pitch "sounds ridiculous to say, but maybe somebody needs to say something like that.
"We have to use bold language to bring serious conversations, and people are engaging with this ad because it's blunt," she told Newsweek.
Nessel said she got the provocative idea after seeing headline after headline about men in politics and professional positions of power being accused of sexual misconduct toward their female counterparts. Claims against dozens of high-profile men have surfaced steadily since early October, when decades worth of sexual harassment allegations were leveled against Hollywood producer Harvey Weinstein.
"I won't walk around in a half-open bathrobe, and I'll continue to take all sex crimes seriously, just like I did as a prosecutor," Nessel, who started her own law firm in 2005, says in the video.
Most women at some point in their careers experience sexual harassment, said Nessel, adding that as a young attorney, she was taught that it was "just a rite of passage" and the "cost of doing business." She said responses to the video she's received so far have been overwhelmingly positive, but that she got some criticism for saying the word "penis" and was derisively called a feminist.
"It was certainly never my intent to offend anyone but I'm shocked that the use of an anatomically correct word is more offensive to some than the headlines are," she said. "The men with integrity and character do not like to see those headlines any more than I do."
So far, two male candidates are in the race against Nessel for the Democratic nomination in August 2018.
Opponent Pat Miles told Newsweek in an email that "all of us–and especially men–need to undertake the serious work of changing our culture. Whether I or anyone else is offended by this video is hardly the issue," Miles said. "What's offensive is the sexual harassment pervasive in our culture."
The other Democratic man in the race, Tom Leonard, could not be reached for comment.
If Democrats nominate Nessel in August, she would be part of an all-female ticket for the November 2018 election.
Nessel said that even before the wave of sexual misconduct allegations, she wanted to show that having more females in office is a good thing in Michigan, where only about 20 percent of state lawmakers are women.
"Yes I'm a woman. That's not a liability," she says in her video. "That's an asset."
Trust the Candidate 'Who Doesn't Have a Penis' to End Harassment, Female Democrat Says | U.S.