'Truth Be Told' Release Date, Cast, Trailer, Plot: Everything You Need to Know About the Apple TV+ Show
Apple TV+ is about to release its latest series, Truth Be Told, a show starring Octavia Spencer as a true crime podcaster and Aaron Paul as the man she helped to convict. The series' plot, meanwhile, investigates the world's obsession with true crime, with the trailer seeing Spencer's character question whether she had caused the right man to go to prison.
When is Truth Be Told out on Apple TV+?
Friday, December 6 is the release date for the first three episodes of Truth Be Told. Like the majority of Apple TV+'s releases so far, Apple is releasing a trio of episodes together, with the remaining instalments being released weekly on Fridays. The series has 10 episodes in total, meaning that we will get episodes every Friday until January 24.
Who is in the cast of Truth Be Told?
The Apple TV+ show stars Octavia Spencer (The Shape of Water), Aaron Paul (Breaking Bad), Lizzy Caplan (Masters of Sex), Elizabeth Perkins (Weeds), Michael Beach (Third Watch), Mekhi Phifer (ER), Tracie Thoms (Cold Case), Haneefah Wood (One Day at a Time) and Ron Cephas Jones (This Is Us).
Speaking to Black Girl Nerds, Spencer, who won an Oscar in 2011 for The Help, said of her character Poppy Parnell: "Poppy is a world-renowned journalist who now has a podcast, and she is litigating her very first case — the case that started her career. It centers around a teenage boy from an affluent family who is sent to prison, and she comes across some evidence that may lean towards his innocence."
She later added that the character, "does things on the spur of the moment, and she makes impromptu decisions that are not well thought out sometimes."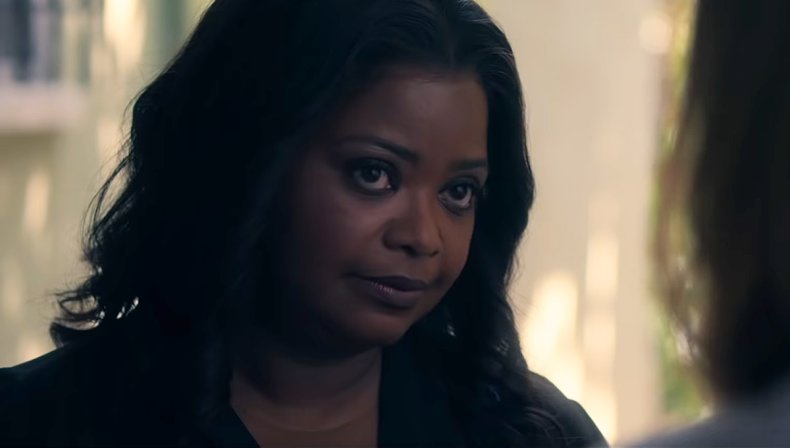 The man she helped convict, meanwhile, is Warren Cave (Paul), who after 19 years behind bars has become a hardened criminal with links to white supremacist gangs. Parnell's family includes Jones as her stern father, with Thoms and Wood playing her sisters. Perkins plays Cave's mother, and Phifer plays a private detective.
What will happen in Truth Be Told?
The official Apple synopsis for the series reads, "the limited drama series follows podcaster Poppy Parnell (Octavia Spencer) as she is compelled to reopen the murder case that made her a national sensation and comes face-to-face with Warren Cave (Aaron Paul), the man she may have mistakenly helped to put behind bars.
Based on the novel Are You Sleeping? by Kathleen Barber, Truth Be Told provides a unique glimpse into America's obsession with true crime podcasts and challenges its viewers to consider the consequences when the pursuit of justice is placed on a public stage."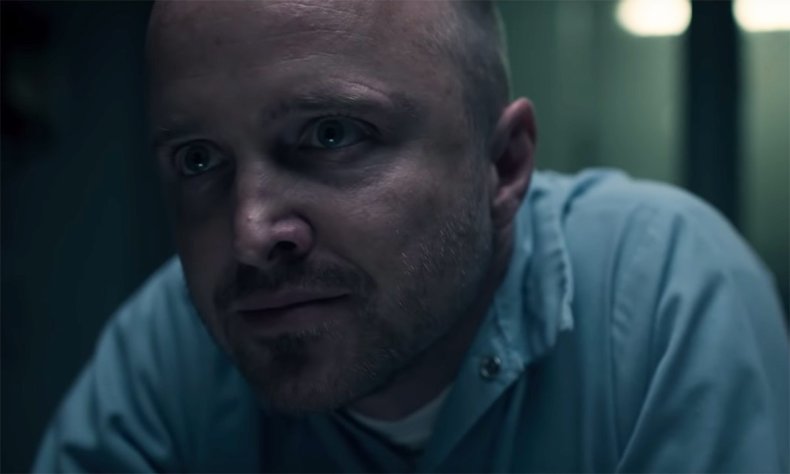 Showrunner Nichelle Tramble Spellman, talking to Variety, said of the series: "It's kind of a family drama masquerading as a crime drama. The thing that sparked my interest about telling the story was the ripple effect of crime and tragedy on the families and the people involved.
"So much time is spent away from the aftermath that I thought it was interesting to live in that—and for 20 years later, something you thought you put to bed or healed in a way that you could go on with your life is something that is up and running and people are talking about and your coworkers now know details. What was that like? That's what drove this."
Truth Be Told is released on Friday, December 6 on Apple TV+.
'Truth Be Told' Release Date, Cast, Trailer, Plot: Everything You Need to Know About the Apple TV+ Show | Culture