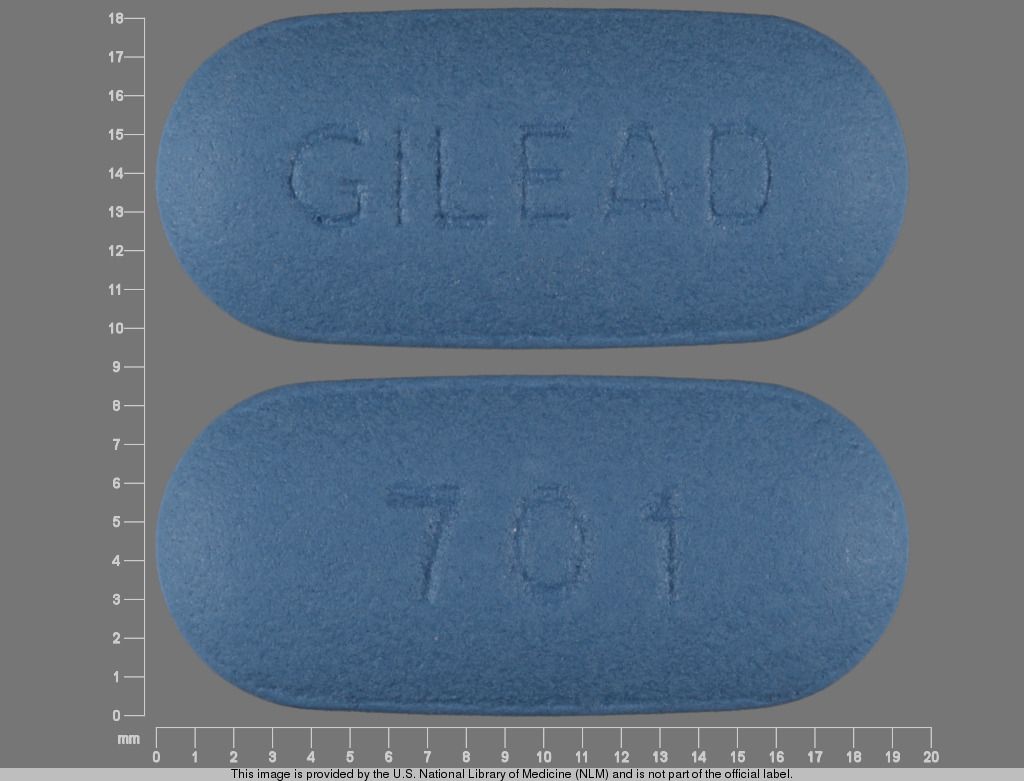 Truvada (emtricitabine and tenofovir) was originally developed as an antiviral drug for managing HIV, but in 2012 the U.S. Food and Drug Administration (FDA) approved it as a daily prophylactic pill for patient populations at highest risk for HIV, such as gay men with multiple sexual partners. But many have questioned whether the drug was effective enough and also whether the prophylactic treatment might encourage risky behavior and a rise in other sexually transmitted—and highly treatable—infections. Though the drug went through the scrutiny of two large-scale clinical trials before earning approval, information about the its impact in the real world hasn't been well known.
This week, the private insurance company Kaiser Permanente released the largest population study to date that shows the drug is highly effective for preventing HIV transmission. The 2.5-year observational study, published this week in the journal Clinical Infectious Diseases, involved 657 people. On average, patients took the drug for approximately seven months. The report also provides some insight into whether taking Truvada impacts a person's sexual behaviors, such as if the person is likely to have more sexual partners or use condoms less.
The FDA initially approved Truvada for pre-exposure prophylaxis, or PrEP, based on two large, randomized double-blind, placebo-controlled trials but neither focused on whether taking the drug influences a person's behaviors. The iPrEx (Pre-exposure Prophylaxis Initiative) trial, conducted in 2010, involved 2,499 HIV-negative men or transgender women who reported regularly having sex with men and engaging in behaviors that would put them at high risk for HIV. Truvada was found in that trial to reduce overall risk for HIV transmission by 44 percent compared with placebo. However, many of the trial participants who reported haven taken the drug were found to not have a detectable amount of it in their blood plasma; among those subjects whose blood had the detectable levels of the drug (indicating full adherence), there was "a relative reduction in HIV risk of 92 percent," according to the study.
Truvada for prophylactic use was also tested on 4,758 heterosexual couples with one HIV-positive partner in the Partners PrEP trial. That study found that the drug reduce the risk for HIV transmission to an uninfected partner by 75 percent compared with a placebo.
In the recent study by Kaiser Permanente, the average Truvada user was 37 years old and 99 percent were men who had sex with men. Overall Truvada users were more likely to have multiple sexual partners but not more likely to report having sexual partners who are known to be HIV-positive.
After six months, researchers asked 143 patients on Truvada about their sexual behaviors. In 74 percent of patients, the number of sexual partners hadn't changed since beginning the drug. Fifteen percent reported having fewer sexual partners, and 11 percent reported an increased number of sexual partners since starting PrEP. More than half (56 percent) of study participants said they hadn't changed their condom use behavior since starting the drug, while 41 percent admitted they used condoms less frequently.
Since the study didn't include a control group, it's not possible to know whether people on PrEP developed sexually transmitted infections (STIs) at a higher rate than people not on the drug, say the researchers. Patients were screened for STIs six months after beginning PrEP, and 30 percent were diagnosed with at least one STI. After one year on the drug, 50 percent of users were diagnosed with an STI, including 33 percent with a rectal STI; 33 percent with chlamydia; 28 percent with gonorrhea; and 5.5 percent with syphilis.
Correction: A previous version of this article incorrectly stated that the iPrEx trial found a 44 percent reduction in risk for HIV infection those using Truvada correctly vs those given a placebo. In fact, there was a 44 percent reduction risk across all trial participants given Truvada, including those who may have been using it incorrectly.