TRW Airbag Investigation: NHTSA Examines 12 Million More Cars, Is Yours At Risk?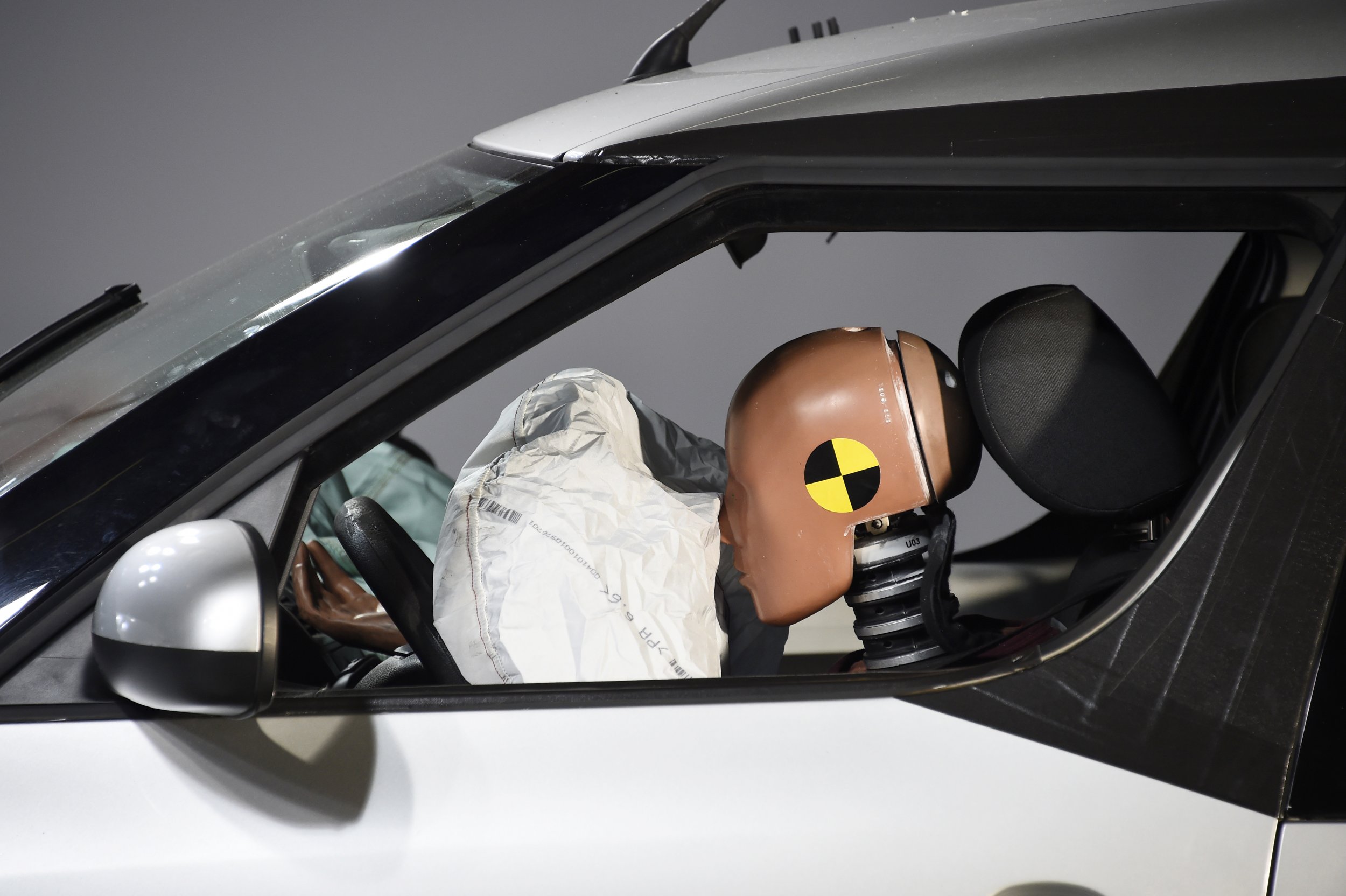 The TRW airbag investigation now includes millions of additional cars.Documents from the National Highway Traffic Safety Administration show that it is examining an additional 12.3 million vehicles, but has not issued a recall. The airbags may have defects that prevent them from deploying.
"The Office of Defects Investigation (ODI) is expanding the investigation to include the equipment supplier and vehicle manufacturers (OEMs) using this unit," said the document from the NHTSA.
TRW AIRBAG INVESTIGATION: Which Cars Are Affected?
The vehicles involved in the investigation are from popular manufacturers like Fiat Chrysler Automobiles, Honda, Hyundai, Kia, Mitsubishi and Toyota. Some of the vehicles have TRW (ZF) airbags that could fail during a crash event, according to the NHTSA. "These control units may suffer electrical overstress due to harmful signals (electrical transients) produced by the crash event, causing the unit to stop working during the crash," said the NHTSA document.
Essentially, the NHTSA is examining whether the airbag control units used by these car companies are faulty and don't actually sense a vehicle crash in order to deploy the necessary airbags. There were two "substantial frontal crash events," one of which was fatal, in which the non-deployment was suspected to be due to this failure. The issue could also lead to the failure of seat belt pretensioners that help protect people in a crash as well.
This expanded investigation comes after months of announcements regarding exploding airbags from the maker Takata that are potentially explosive. Those airbag inflators are involved in tens of millions of recalls.
Anyone who's worried that their vehicle might be recalled for any reason whatsoever can check the status of their vehicle with the NHTSA or they can check with the specific maker of their vehicle.
How To Check If Your Vehicle Is Recalled:
To check recalls on their vehicle, drivers need to know the vehicle identification number, or VIN number. The VIN can be found on the lower left corner of their windshield or on the inside of the driver's side door.
The VIN is a 17-digit number that is printed on the vehicle. It's also on the registration card for the vehicle. The VIN lookup tool from the NHTSA shows any safety recalls that are incomplete, any recalls from the past 15 years and safety recalls from major light auto retailers.
CORRECTION (4/24/19 12:07 a.m. EDT): A previous version of the story referred to a recall of TRW airbags. To date, only Takata airbags have been recalled. TRW airbags are currently being investigated by the NHTSA but there has been no recall issued. Newsweek regrets the error.