Trying to Call Puerto Rico? After Hurricane Maria, Here's Why You Can't Reach People on the Island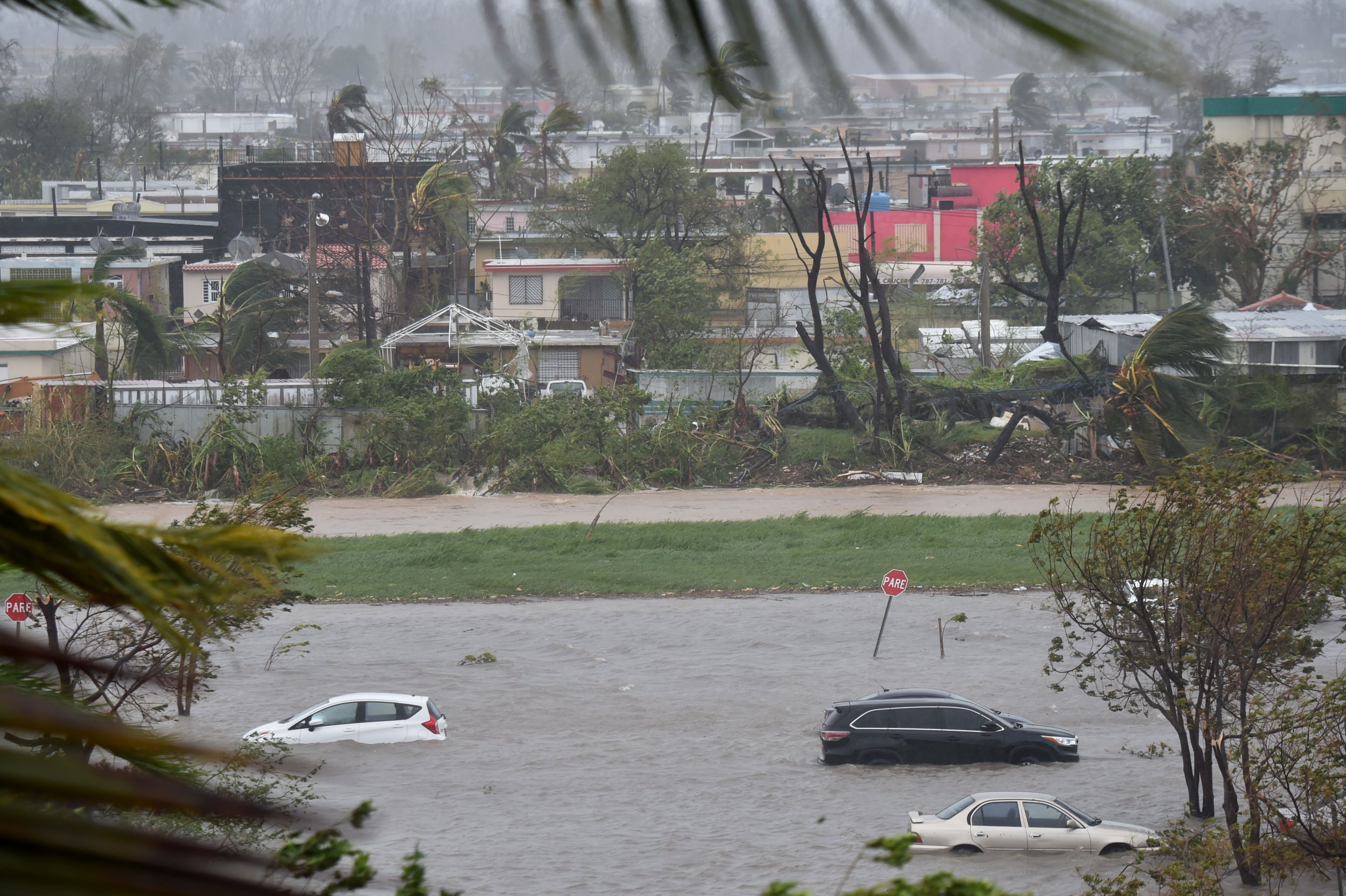 After Hurricane Maria's devastating winds pummeled Puerto Rico this week, the diaspora living in the U.S. have rushed to call their loved ones and friends on the island– but to no avail.
In Orlando, home to more than 1 million Puerto Ricans, many nationals haven't heard news about their kin and friends due to the island's vast power loss and interruption in communication. Even though they have tried all sorts of contact possible — from Instagram to WhatsApp to Messenger — cellphone batteries are dead from the outages, The Orlando Sentinel reported.
Lack of communication fuels thoughts of worst-case scenarios, as images of wrecked houses and floods begin to emerge. "I didn't sleep at all last night," one Orlando resident told The Orlando Sentinel. "I honestly went to work because staying at home would just feed my anxiety."
"Watching images of San Juan, I recognize the area, and it hurts me," another person told The Orlando Sentinel. "I'm so afraid of what's happened."
The angst has extended all the way to Washington, D.C., where Puerto Ricans living in the U.S. have turned the Puerto Rico Federal Affairs Administration (PRFAA)— which represents the office of the governor of the island in the District of Columbia — into a disaster communications center, according to TV station WTSP in Tampa, Florida. The office had to open additional telephone lines on Wednesday as the main line was clogged with calls from desperate relatives.
In New York, Mayor Bill de Blasio tweeted, "We are here for the people of Puerto Rico and the 700,000 Puerto Rican New Yorkers who are waiting for information about loved ones."
He added that the city was ready to dispatch New York Police and Fire Department personnel once FEMA gave them clearance.
De Blasio was working alongside City Council Speaker Melissa Mark-Viverito, of Puerto Rican descent, to reach San Juan, Puerto Rico Mayor Carmen Yulin Cruz to offer aid.
He pledged to facilitate "travel and accommodations for City employees who want to go and volunteer."
PRFAA encouraged people to call (202) 770-0710 for more information. Facebook group Puerto Rico Maria Updates and a Google document from Resumen de Pueblos have also attempted to open channels of communication for people living in and outside of the island.
Puerto Rico was in the throes Thursday of recovering from Hurricane Irma, which has crippled the already battered electrical grid. "Irma gave us a break, but Maria destroyed us," a San Juan resident told The New York Times.