Trying a More Reliable At-Home COVID-19 Molecular Test from Cue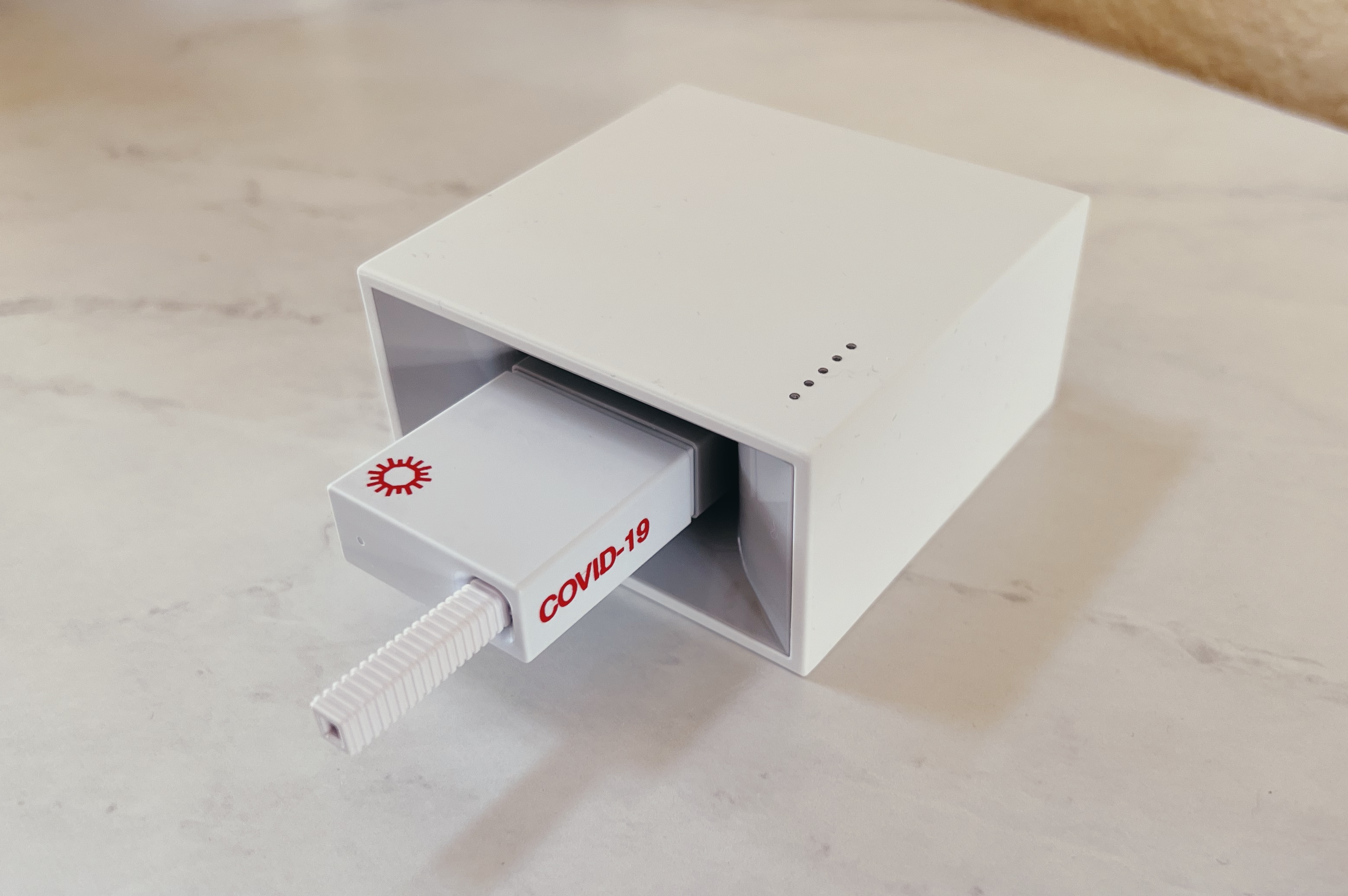 There have been two separate times, over the last six months, when my son has had a cold, now more commonly referred to as COVID-19 symptoms. We dropped everything to get him tested both times, and both times the process was stressful, for various reasons. But whether it's a child or yourself, figuring out testing can be challenging—and at the very least it's inconvenient. To combat these types of worries and stresses, Cue Health just launched its at-home COVID-19 test available for anyone to purchase.
Cue's COVID-19 test is the first molecular test to receive FDA Emergency Use Authorization for at-home use without a prescription. This is different from the first antigen at-home tests, which can be less reliable. Whereas antigen tests look for antibodies in your immune system produced in response to the virus that causes COVID-19, molecular tests detect genetic material from the virus. In terms of how well Cue's test works, the company cites an independent study of 292 symptomatic and asymptomatic Mayo Clinic outpatients that says Cue's COVID-19 test matched central lab results with 97.8 percent accuracy. The test uses nucleic acid amplification that is equivalent to the PCR (polymerase chain reaction) test's.
The Cue Reader is really the secret sauce for this kind of at-home COVID testing. It's obvious why the company is focusing on this specific disease at the moment, but its reader will be able to assist people in doing other types of at-home testing in the future, too. I gave the Cue Reader and its molecular COVID-19 test a try to see if it was as stress-free as it appeared to be.
TL;DR
Pros:
Easy-to-follow directions with videos
Access to a doctor virtually with Cue+ Complete subscription
Cons:
High price for each COVID-19 test
Subscription pricing is a little confusing
Buy at Cue Health.
Testing for COVID-19 at Home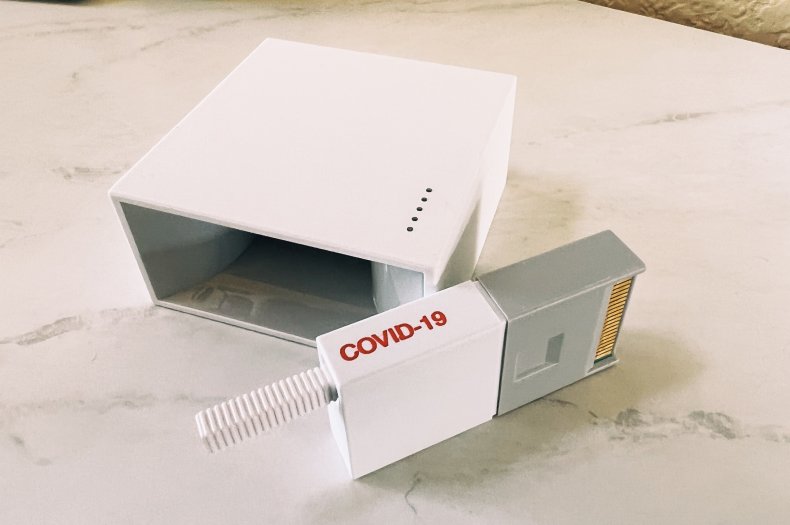 The prospect of doing a lab-quality equivalent COVID test at home is intriguing. Even better is that the Cue Reader is highly connected through a mobile device for instructions and a deeper level of help.
If this product is of interest to you, I would recommend that you read all of Cue's fine print for yourself. I pored through the details on its website and nothing seemed to contradict its general marketing messaging. Mostly, the long, extended text clarifies things like the product's not being FDA cleared or approved, simply that it has "been authorized by FDA under an Emergency Use Authorization." Or that it is only authorized for the "detection of nucleic acid from SARS-CoV-2, not for any other viruses or pathogens."
Conducting a COVID-19 test from Cue is straightforward. The Cue Health app not only walks you through the processes of administering the test but, because it's connected to the reader device, the hardware and software can work together. For example, the app will show a video of how to unwrap the cartridge and insert it into the reader. The app will keep looping that video until it detects that the cartridge has been inserted, and then it will automatically advance to the next step.
Fluids don't need to be mixed, and there's no calibration required with this testing. All the parts are self-contained.
After I downloaded the Cue Health app and created a free account with it, I took my first COVID test. The entire testing process didn't take long. From opening the test, swabbing each nostril, inserting it into the reader to waiting about 20 minutes for the results, the whole thing was done in under 30 minutes.
When the results were delivered to my phone, I was given the chance to print a sheet with all the details, including who it was for (me) and who administered it (me). The results were negative, and even though I didn't need to prove to anyone that I tested negative, I saved the document on my phone anyway. All results are also saved in the app to return to at a later date.
If you do need to prove you have recently tested negative, the company offers a Cue+ Complete subscription for "CDC-compliant supervised tests for travel, work, or school." There's more on that below.
My son volunteered to take a COVID test the following day. To do that I created a profile for him in the app that involved adding his name and date of birth. Since he is under 18 years old, I also had to verify my consent in the Cue Health app through PRIVO, which is an FTC-approved privacy provider and sanctioned Children's Online Privacy Protection Act (COPPA) safe harbor. There were several ways to verify myself, and using the last four digits of my social security number only took one minute.
I swabbed each of my son's nostrils, following the same directions I did for myself. After inserting the wand into the cartridge, inside the reader, we were alerted about a negative result in about the same 20 minutes as it had taken the day before.
Cue+ Subscription and Considerations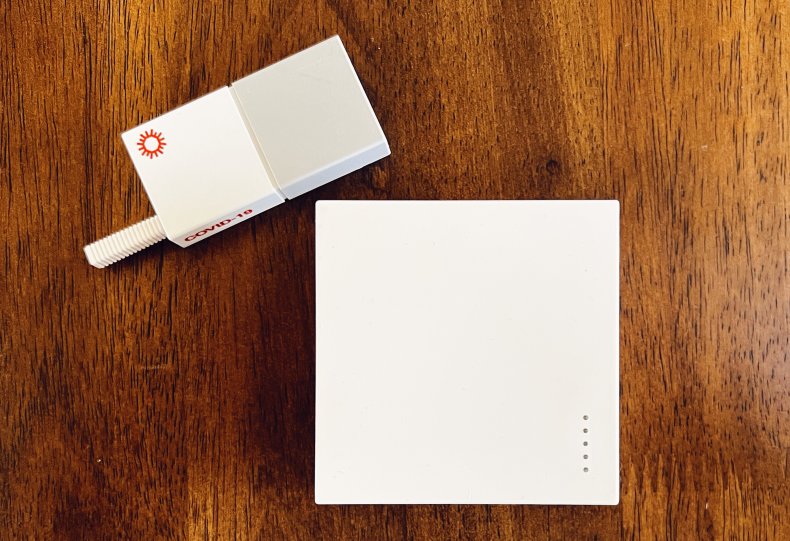 After a few uses, I've been pleasantly surprised by the ease this device provides. It's very simple, and it hasn't disconnected or acted in a way it shouldn't. Of course, I can't comment on its accuracy, but I haven't had symptoms and I haven't tested positive. (Even if I was able to get another similar home test to compare, I couldn't guarantee that would be accurate, either.)
So, let's say you're in a similar boat as me and merely want Cue's testing experience at home for convenience. What does that cost? The shortest answer is that Cue+ Essential costs $49.99 a month for a yearly subscription, plus a discounted Cue Reader device at $149. That total comes to about $750 for the year. The Cue+ Complete adds "CDC-compliant supervised tests," which should allow for the results to be verifiable for activities like work and travel. That subscription costs $89.99 a month, plus the same discounted reader price of $149 for a total of about $1,230 for a year.
The Essential plan comes with 10 tests, while the Complete plan comes with 20 tests.
Both subscriptions offer 24 hours a day of video chat access to "primary care doctors"—though not your primary care doctor.
I wasn't able to test the telehealth aspect of the Cue Health app. I only had access to the device and tests. Cue does say that it works in partnership with 98point6, an app that promises on-demand primary care, to offer "U.S.-based, board-certified doctors on your mobile smart device."
These primary care doctors are able to order lab tests and virtually assess symptoms in addition to discussing test results and renewing prescriptions. Of course, those prescriptions or lab tests aren't free and will be the patient's responsibility.
If you aren't interested in the video access to a doctor or don't need certified test results, you can buy the Cue Reader and tests separately, as a one-time purchase. The Cue Reader and three tests are $474. Three additional tests are $225, equal to $75 each.
The Future of the Cue Reader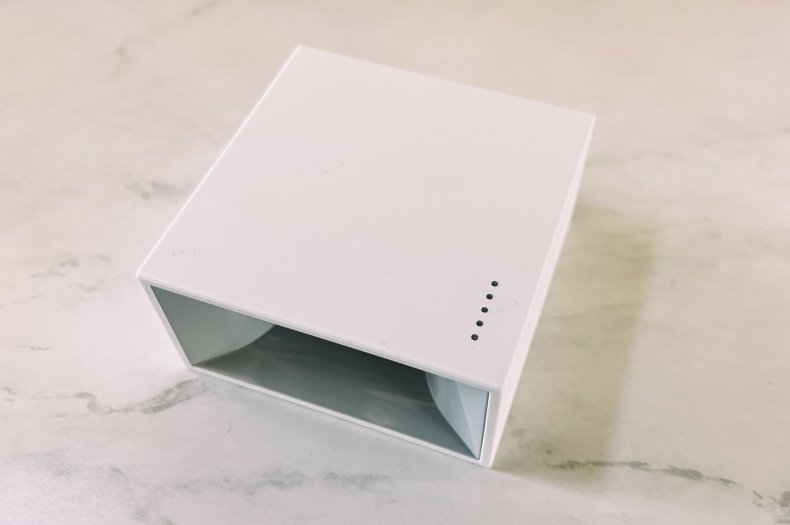 The Cue Reader is the main part of this at-home testing. COVID-19 testing is not Cue's only interest, however.
"We have a number of products in the near-term pipeline for Flu, RSV [respiratory syncytial virus], Chlamydia/Gonorrhea, Fertility, and Pregnancy," Clint Sever, co-founder and chief product officer at Cue Health, wrote over email. "And we've been developing the technology for a decade, even before COVID-19 our vision was to build a flexible platform so people can access different types of tests and connect people to doctors."
The technology aspect of this product is remarkable. If the company can fully deliver what it's promising then that will be pretty amazing, too. No one wants the inconvenience and possible embarrassment of needing to go somewhere to take these kinds of tests. It's an encouraging step that Cue is delivering on its at-home COVID test. This makes me really optimistic that it can offer other testing in the future.
That said, I personally wouldn't buy the Cue Reader, or any product, with the hope of what it can do in the future. I think it's important to evaluate a product's value based only on what it can do when you buy it. It's also hard to think of advancements in consumer health care without also being reminded of Theranos, the startup that falsified and overstated claims for its blood analyzer.
Should You Buy the Cue Reader and Its COVID-19 Tests?
At the end of 2021, the COVID pandemic can seem like it's at very different stages, depending on your location. In which case, the value of getting an at-home PCR-like COVID test in under 30 minutes will probably also vary wildly for a lot of people.
Regardless of the personal value, using the Cue Reader and its COVID tests have been remarkably solid for me. I'm glad this product exists, and it makes me optimistic about the future of at-home medical tests.
Buy at Cue Health from $49.99 a month.
Newsweek may earn a commission from links on this page, but we only recommend products we back. We participate in various affiliate marketing programs, which means we may get paid commissions on editorially chosen products purchased through our links to retailer sites.