TSA Changing System That Flags Transgender People as Threats for 'Gender X'
The U.S. Department of State on Thursday said American citizens will soon be able to choose "X" as a gender option for their passports.
The announcement, which came on Transgender Day of Visibility, coincided with the news that the Transportation Security Administration (TSA) will implement changes in airport screenings following previous procedures that critics have long claimed were discriminatory against transgender travelers.
Secretary of State Antony Blinken called the new gender definition a move that is "respectful of individuals' privacy while advancing inclusion" in a statement. The new "gender X" option will be available starting on April 11.
Meanwhile, the TSA will update its imaging body scanners with new technology that will reduce false alarm rates and pat-downs for travelers, per a White House fact sheet.
Previously, the TSA's policy at airports for transgender passengers stated agency officers would press a button "designating a gender (male/female) based on how you present yourself." Next, a machine would conduct a scan of the traveler that "indicates areas on the body warranting further inspection if necessary."
The current system caused some "false positives" at security checkpoints, according to critics. Last year, a North Carolina woman sued the TSA, claiming her transgender teenager was ordered in 2019 to undergo a strip search after a "false positive" was flagged at the Raleigh-Durham International Airport, the Associated Press reported. The mother said her transgender daughter, who was 15 years old at the time, was told she would be subjected to having her genitals inspected in a private room before she could travel.
According to the White House's fact sheet, the TSA's new technology will replace "the current, gender-based system" in order to "improve the customer experience of transgender travelers who have previously been required to undergo additional screening due to alarms in sensitive areas."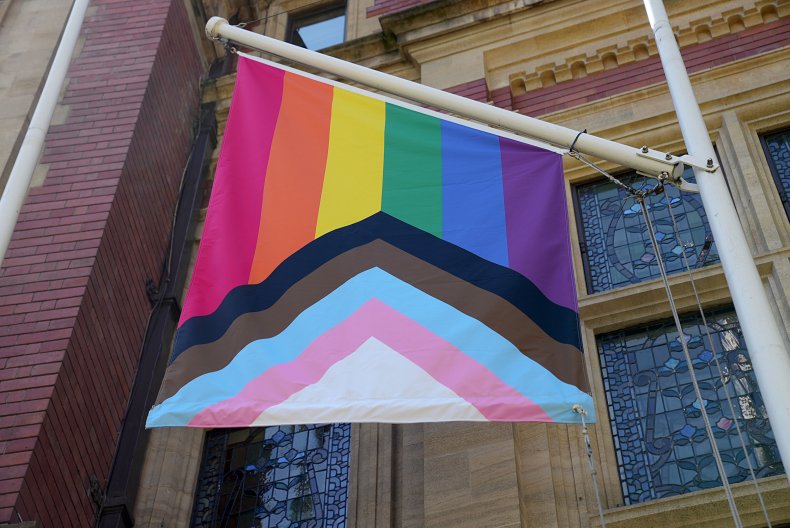 Along with updated body scanning, the TSA is working with airlines to implement non-binary markers during the flight booking process. It has updated its standard operating procedures to remove gender considerations when validating a traveler's identification at airport security checkpoints.
The White House statement also said the Department of Homeland Security will be adding "X" gender markers options to its Customs and Border Protection (CBP) Trusted Traveler programs and the TSA PreCheck program "to enhance access for transgender, non-binary, and gender non-conforming travelers to these programs."
Before Thursday's announcement, the State Department had already first issued the general "X" distinction for an unidentified person in October 2021. At the time, the department said it was planning on making the option more widespread in 2022.
Newsweek contacted the TSA for comment but did not hear back in time for publication.
Update 03/31/22, 11:55 p.m. ET: This story has been updated to include more information about airport changes for transgender passengers.