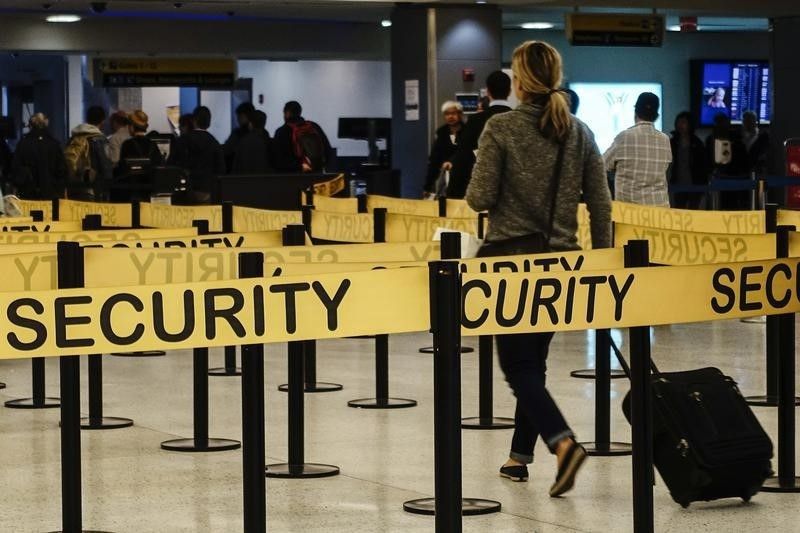 Airport screeners working for the "badly" run Transportation Security Administration (TSA) reportedly failed to detect weapons more than 70 percent of the time in undercover tests — but that massive failure rate is actually an improvement from a similar test two years ago.
Undercover investigators were able to smuggle mock knives, guns and explosives through airport checkpoints earlier this year, and succeeded far more often than they failed. But at least airport security is improving— slightly. When investigators did the same thing two years earlier, TSA equipment and personnel failed 95 percent of the time, prompting major changes in the agency, the training academy for screening officers and in updated procedures so that security could be more thorough.
Lawmakers are still concerned at the high rate of failure.
"This agency that you run is broken badly, and it needs your attention," Representative Mike Rogers told David Pekoske, the TSA administrator, at a House Homeland Security Committee hearing Wednesday.
It's unclear exactly how often workers failed to spot the weapons, because the number was revealed in closed session. CBS said it was "more than 70 percent," while ABC reported the number 80 percent was "in the ballpark."
Whatever the rate, Texas Representative Michael McCaul, the chairman of the House Committee on Homeland Security, called it "disturbing."
At the hearing, members of the House questioned why better technology hasn't been in use across the country, for all of the 4.9 million carry-on bags the TSA scans per day. New equipment could create 3-D images of luggage to help screeners spot dangerous items, but it's only in use at two airports so far. The scanning devices are being tested in Phoenix and Boston, but Pekoske says they were too large and heavy for other airports until recently. Pekoske agreed that the TSA should prioritize improved technology, but not all committee members seemed to think the Department of Homeland Security was prioritizing the right things.
"To address these threats the Trump administration must invest innovation security to strengthen TSA effectiveness," said committee member Representative Bennie Thompson. "Instead, the administration seems hell-bent on squandering billions on a boondoggle border wall that would do nothing to make the nation more secure."
Pekoske also acknowledged that poor morale at the TSA is likely a factor. Thompson pointed out that it "has consistently struggled with low morale across the workforce, ranking 303 out of 305 government agencies in 2016."
In a statement, the TSA said it took the findings "very seriously," and that it was "implementing measures that will improve screening effectiveness at checkpoints."