TSA Finds Knives Sewn Into 9-year-old's Darth Vader Teddy Bear
A mother is facing possible federal charges after knives were discovered sewn into her nine-year-old son's Darth Vader teddy bear at Philadelphia International Airport.
According to a statement from the Transportation Security Administration, the stuffed bear triggered an alarm while going through the X-ray machine. The scan indicated that something was concealed inside and "upon closer inspection, TSA officers noticed that the back of the bear showed signs it had been re-stitched."
Officers removed the stitches from the rear of the bear and pulled out two knives which had been hidden in the middle of the bear's stuffing.
So far, TSA said the woman, who hails from Cortland, New York, has not identified but reportedly told officials that the bear was a "comfort toy" for her son.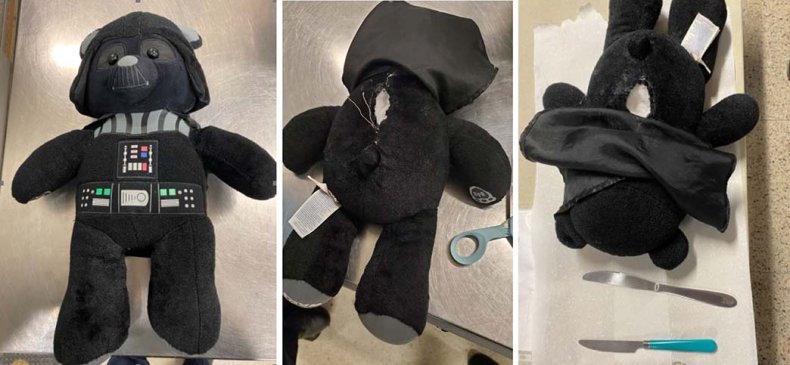 According to TSA data, there were 2,089,186 people who traveled through a TSA checkpoint on December 27. While that is a significant jump from the number of travelers on the same day in 2020, 1,111,751, it is short of the pre-pandemic count of 2,500,396.
Earlier this month a man was arrested at Newark Liberty International Airport in New Jersey after TSA officers allegedly found a handgun wrapped in a bandage and ammunition stored in a hollowed-out bar of soap in his checked bag, as previously reported by Newsweek.
A spokesperson with TSA told Newsweek that officers at Newark Liberty International Airport had detected 12 firearms at security checkpoints this year at the time of the incident on December 13.
As seen in photographs taken of the Darth Vader bear, and the items found inside, the knives appear to be dinner knives.
"This is a good example of why we cannot assume that something as innocent-looking as a child's stuffed animal is not a risk to security," said Gerardo Spero, TSA's Federal Security Director for the airport according to TSA's statement. "Someone intentionally attempted to conceal two knives inside this nine-year-old boy's toy for whatever reason. It was a good catch on the part of our TSA officers."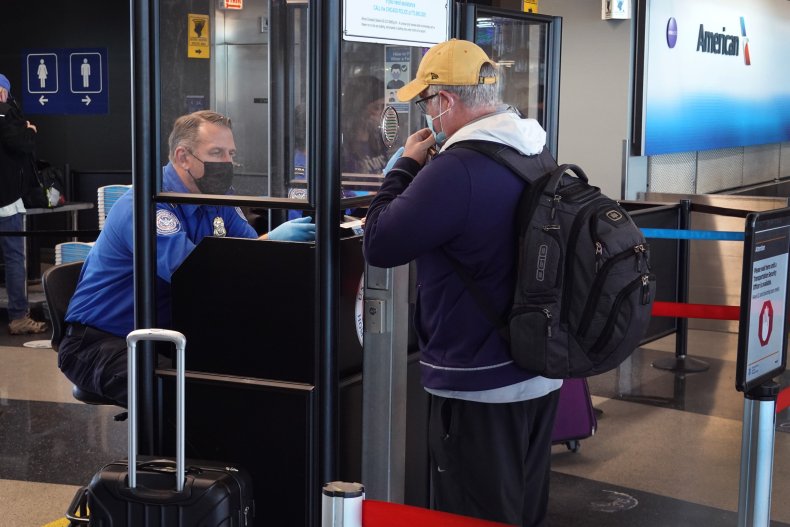 TSA said the woman is likely to face a Federal civil penalty for the security violation.
In August @TSA_Gulf tweeted out an image of the variety of weapons recently seized at the security checkpoint at the Louis Armstrong New Orleans International Airport in Louisiana, Newsweek previously reported.
Among the items pictured were a baseball bat, grenades, numerous knives and brass knuckles.
"Except for the grenade and the gasoline, these items could have been placed in a checked bag," @TSA_Gulf tweeted on August 1. "It was the passengers' decision to leave them behind."