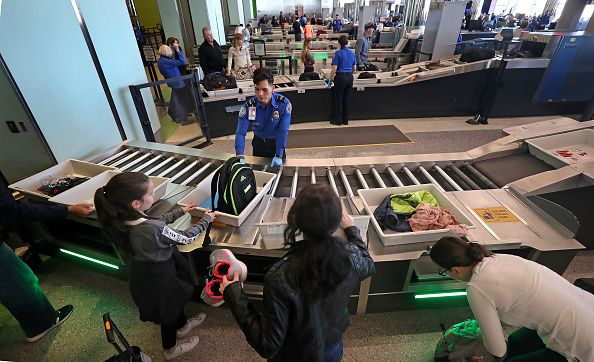 The Transportation Security Administration is looking to save money by potentially eliminating security screenings at 150 small to medium-sized airports around the country.
An internal document from the TSA obtained by CNN shows that cutting screenings at airports where the flights have less than 60 passengers could save the administration $115 million.
The document, which outlines the ways in which the TSA could save more then $300 million in 2020, also proposed other major cuts. A decrease in full-time air marshals and a decrease in the workforce at the TSA headquarters in Virginia are among some of the staff cuts that the administration is looking into to save money.
Other slashes to the TSA include fewer reimbursements to airports for janitorial services at TSA checkpoints, decreasing the benefits of new part-time employees and cutting 50 percent of the reimbursements to local law enforcement agencies for the use of K-9 units at the airports.
Any of the proposed cuts, if advanced, would have to settled on by Congress, which is in charge of the TSA's budget.
Criticism of the proposed cuts to airport screenings has been fierce. The previous inspector general of the Department of Transportation Mary Schaivo told The Washington Post that the idea was "completely nuts."
The criticism has been heightened by the Trump administratinon's decision to allow blueprints for creating plastic guns -- potentially untraceable and undetectable -- with a 3D printer to go up online. Though the guns are largely ineffective currently, the technology is developing quickly. A report from CBS News revealed that the TSA has found multiple plastic guns created by 3D printers in the past two years, before the blueprints were even made available to the public.
But TSA's assistant administrator for public affairs Mike Bilello tweeted a statement saying that no decision has been made to cut screenings and that budget talks are routine and flexible .