TSA Reveals Most Bizarre Items Found in 2017; Including 'Satan's Pizza Cutter' and Rifle-Shaped Umbrella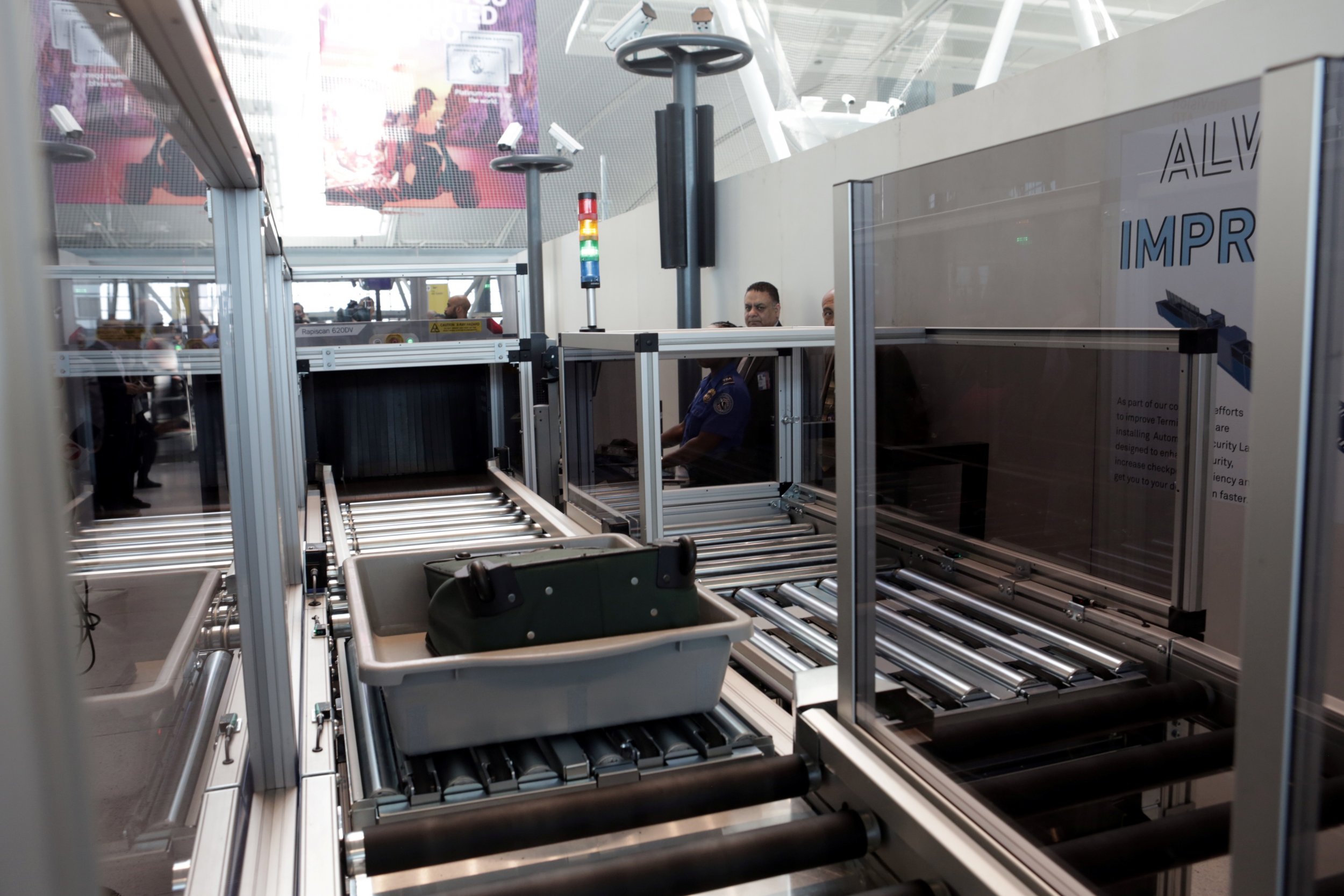 The Transportation Security Administration (TSA) has released its annual list of bizarre items it confiscated last year and they are truly peculiar.
Unveiling the items in a YouTube video last week, the transportation administration named a bundle of "festively wrapped narcotics" discovered at Los Angeles International Airport as the number one weirdest find. Also on the list were an actual sickle, a meat tenderizer, and knife-like fidget spinner, according to a list on the TSA's Instagram account.
"Fidget spinners are pretty annoying, but this one will put your eye out kid," TSA public affairs specialist Bob Burns said in the video.
Also included were "satan's pizza cutter," a knife made out of what appears to be bones, and a rifle-shaped umbrella.
The air-travel security agency has been releasing a list of the strangest items from the year since 2016, amusing travelers with its freakish finds. In that year, it found a bottle of dead seahorses, a mummified person movie prop, and a Hello Kitty pistol.
Similarly, the TSA keeps an Instagram account chronicling the belongings that don't make it through security. In November last year, it posted about finding axes in bags at four different airports. And, in June, it reported coming across grenades inside a vest.
The agency maintains an amusing Twitter account, @AskTSA, in which it posts customers' most interesting questions. In one case, a traveler asked if a coconut scraper is allowed in a carry-on, and in another, someone asked if she could bring goat butter on a plane.
The TSA has been keeping busy with its day job, too, announcing last week that it screened a record 42 million passengers during the holidays. This came as it's in the process of testing increased security measures in airports across the country, including tougher screening for carry-on items. Now, passengers must place all electronics larger than a cell phone in bins for x-ray screening. The Trump administration announced these changes in June in response to heightening threats to aviation security.