TSA's $800M Air Marshal Program May Not Deter Terrorism, Says Audit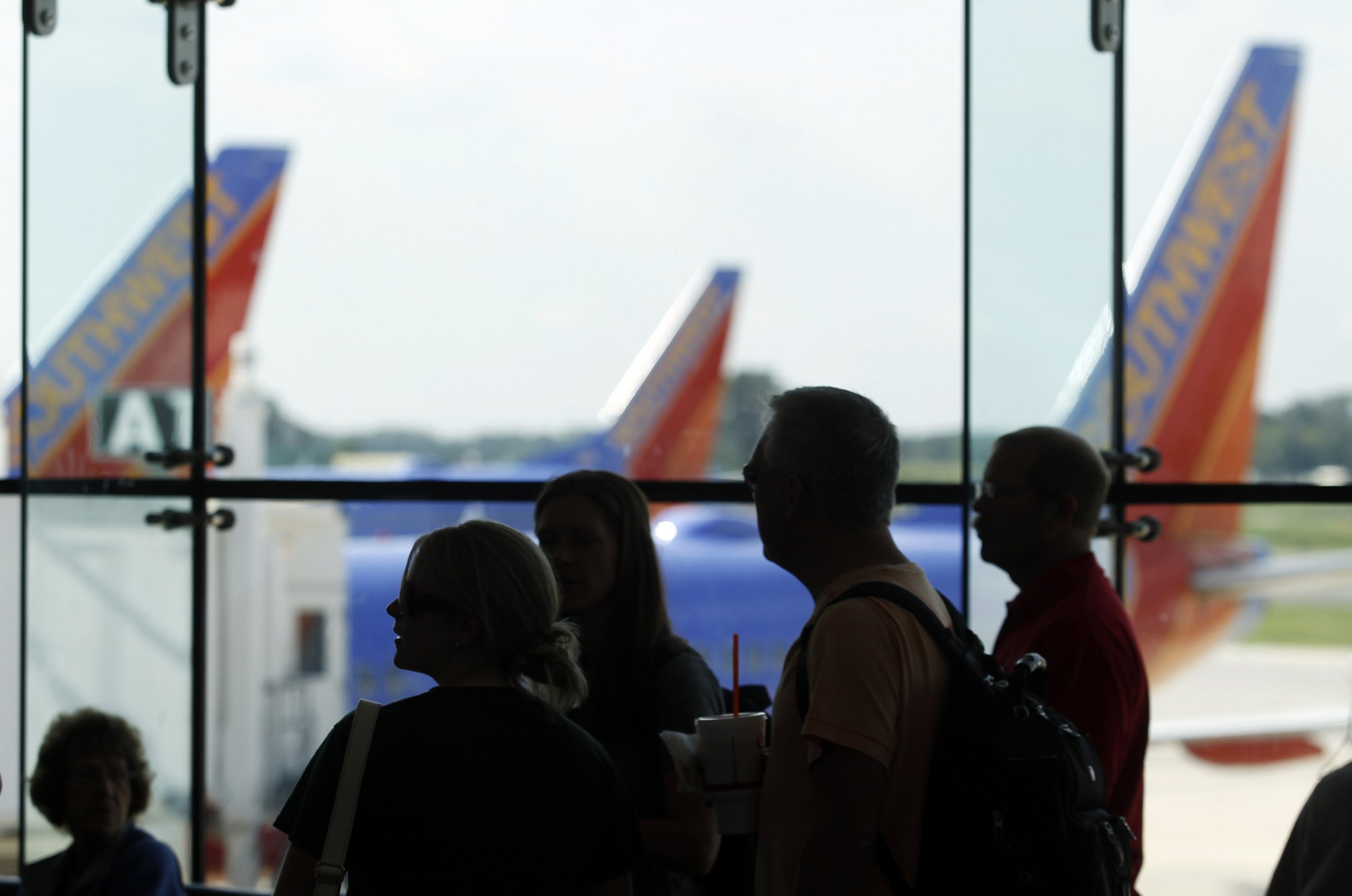 Sixteen years after the 9/11 attacks, the U.S. Transportation Security Administration has admitted that it does not know whether federal air marshals actually deter terrorism, according to a declassified government report.
The report, released Monday, revealed that the TSA does not have data on whether its air-marshal program prevents potential attackers from targeting flights as they did in New York City on September 11, 2001. The program cost U.S. taxpayers more than $800 million in 2015.
It is just the latest in a series of examples that America's roughly 2,178 active duty air marshals may not be as essential as officials claim: During a House Transportation Security Subcommittee hearing in 2015, the TSA's deputy assistant administrator Roderick Allison wasn't able to provide clear examples of situations when air marshals had prevented terrorist attacks.
"We have thwarted a lot of terrorist attacks," Allison said. "I can tell you, it is known across the world that we have federal air marshals on aircraft."
Related: Armed air marshals train first new recruits in years
Usually traveling in pairs and armed with service weapons, federal air marshals crisscross the U.S.—and sometimes the globe—on nonstop long-haul flights like the ones hijacked by 19 Al-Qaeda terrorists on 9/11.
They are also deployed on special mission flights on which there is a suspected terrorist on board. Their job is to "detect, deter, and defeat hostile acts," according to the TSA.
"It was a well-paying job with enormous responsibility, yet extremely tedious and mundane," federal air marshal, Robert MacLean told CNN in 2009 after being fired for his 2003 leaks about cutbacks in the program. He returned to work in 2016 after a legal fight.
Both Republicans and Democrats have called for more funding for the air-marshal program. However, in a major January 2015 report, former Oklahoma Republican Senator Tom Coburn, who was a ranking member on the Committee on Homeland Security, said it was "unclear to what extent" air marshals are "reducing risk to aviation security" despite the more than $800 million spent on the program each year.
Estimates say that air marshals are on only about 1 percent of U.S. flights, and one wasn't on board Northwest Airlines Flight 253 on Christmas Day, 2009, when "Underwear Bomber" Umar Farouk Abdulmutallab attempted to detonate an explosive device en route from Amsterdam to Detroit, Michigan. Abdulmutallab was subdued by other passengers. Screening methods were beefed up in response to the foiled attack.
The U.S. Government Accountability Office (GAO) said it looked at the TSA's programs because there are continuing terrorist threats to air travel in other countries, citing attacks on aircraft in Egypt, Somalia, Belgium, and Turkey, and the "need for an effective aviation security program" that doesn't waste money.
Despite some large problems, screening is more effective, the report found, in some cases simply because data actually exists on whether or not it's working.
"TSA officials explained that it is very difficult to empirically measure the effectiveness of federal air marshals, and the program has no efforts underway to collect such data," auditors said.
But the GAO noted that there are several methods to measure the deterrent effect, and that the TSA hasn't even tried to launch a study. They suggest the TSA develop "theoretical game scenarios and have testers simulate would-be attackers' decisions when attempting to carry out an attack on the aviation system."
Without a method to measure the TSA's deterrent value, auditors argued, government officials are relying "on theories of causality and limited evidence available from U.S. intelligence sources."
Air marshal program officials argue the fact that there hasn't been a hijacking on a U.S. carrier since 2002 is proof enough of "the program's deterrent effect," the GAO report said. But TSA officials "had no specific evidence to support" their claim.
The Department of Homeland Security, which oversees the TSA, said it was taking the recommendations onboard and would write its own report about how far along they are in completing the recommendations in July next year.
Air marshals provide "dedicated protection for high-risk flights," argued Jim Crumpacker, a director at DHS, in a letter responding to the GAO's findings.
Their presence alone offers "resilience and reassurance to the traveling public," Crumpacker said. "These benefits do not fall into the deterrence category but are no less real, despite also being difficult to quantify."