Tsipras Backs Down on Greek Bailout Conditions With New Offer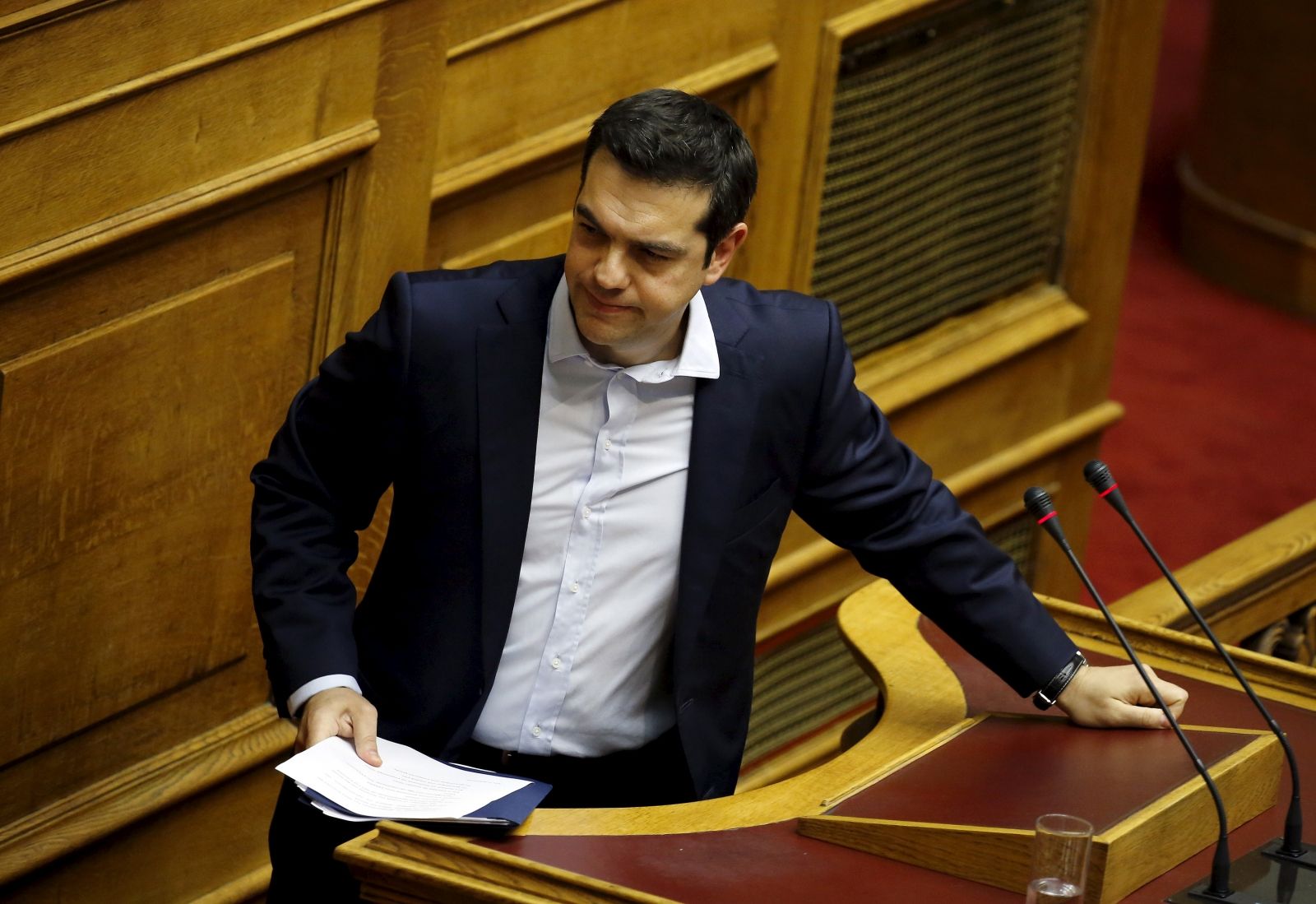 Greek Prime Minister Alexis Tsipras has backed down on a series of bailout demands made by the country's creditors in a letter leaked to the media, but eurozone ministers have warned the concessions may have come too late.
In a letter sent to the European Commission, International Monetary Fund and European Central Bank late Tuesday evening, first obtained by the Financial Times, Tsipras agreed to make a number of concessions he and his government had previously been resisting. In return, the letter asked for a new loan that would cover the country's debt repayments for the next two years.
Long lines formed in front of cash machines in Greece this week, and banks and the stock exchange were closed as talks with creditors broke down. Greece on Wednesday night became the first developed country to default on an IMF loan, Reuters reported, putting Tsipras under increasing internal pressure to reach a deal.'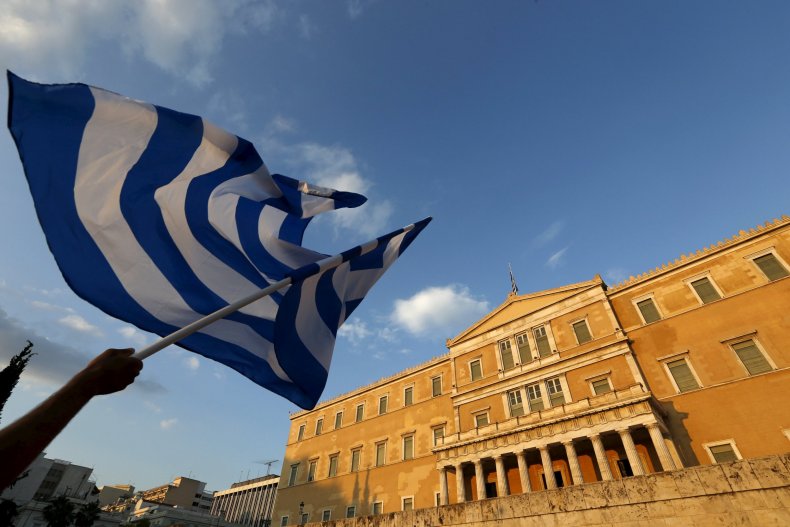 The concessions offered by Tsipras included accepting pension reforms, although Tsipras asked that they be implemented more slowly and also requested a "solidarity grant" for poorer pensioners. Pension reforms have been a particularly contentious issue during negotiations, with the PM pointing out that many Greek families rely on pensions to make ends meet and that there have already been cuts made to them by the previous government. As a proportion of GDP, Greece spends more on pensions than any other country in the EU.
Tsipras also revealed in the letter that Greece are willing to accept all of the VAT reforms, although notably he still insisted on keeping the 30% discounts for Greek islands, which creditors have argued would lead to a large increase in the government's budget shortfall and would also complicate the VAT system.
Related: Understanding the Roots of the Greek Debt Crisis
The Greek prime minister also concedes to a cut in defense spending of €400 million euros ($443 million), double what he had originally proposed.
Newsweek subscription offers >
Tsipras concludes by writing: "The Hellenic Republic is prepared to accept this staff-level agreement subject to the following amendments, additions or clarifications, as part of an extension of the expiring [bailout] programme and the new [third] loan agreement for which a request was submitted today, Tuesday June 30th 2015. As you will note, our amendments are concrete and they fully respect the robustness and credibility of the design of the overall programme."
However, following Greece's default on their IMF loan at midnight on Tuesday, some eurozone ministers have commented that the letter does not represent significant enough changes to reopen negotiations. Germany's finance minister Wolfgang Schäuble dismissed it outright saying that it "did not provide further clarity", and that it was "no basis" for serious talks.
German Chancellor Angela Merkel had said there would be no new negotiations until a referendum on the bailout conditions planned for Sunday had gone ahead. However, the referendum looked uncertain after Greek finance minister Yanis Varoufakis suggested it could not go ahead if an agreement could be struck.
According to the FT, other eurozone officials have pointed out that despite Tsipras's apparent climb-down on a number of key issues, there were still demands in the letter which would have "significant fiscal impact" meaning that it may well not be enough to form a new deal.
Having missed the repayment on Tuesday, Greece can no longer request an extension but the letter could now serve as a basis for the ongoing discussions about a bailout which will continue for the next few days. The FT report that the new proposals will be discussed by EU finance ministers this afternoon.
Tsipras Backs Down on Greek Bailout Conditions With New Offer | World