The Disney Tsum Tsum April 2019 calendar event is just days away. Find out everything to expect from the upcoming Zootopia Easter Garden event, here.
Leaks for the upcoming April 2019 Disney Tsum Tsum event have begun cropping up on Reddit. It appears the main event will be a map-like event called Easter Garden. The event introduces four new Zootopia Tsum — Police Officer Judy, Police Officer Nick, Clawhouser and Flash — that give players special advantages during missions. The event is one you won't want to miss so we've put together a complete guide of everything to expect along with dates for pick-up capsules, lucky times and more. Check it out below.
Disney Tsum Tsum Storybook Event: Everything To Know About The April 2019 Calendar Event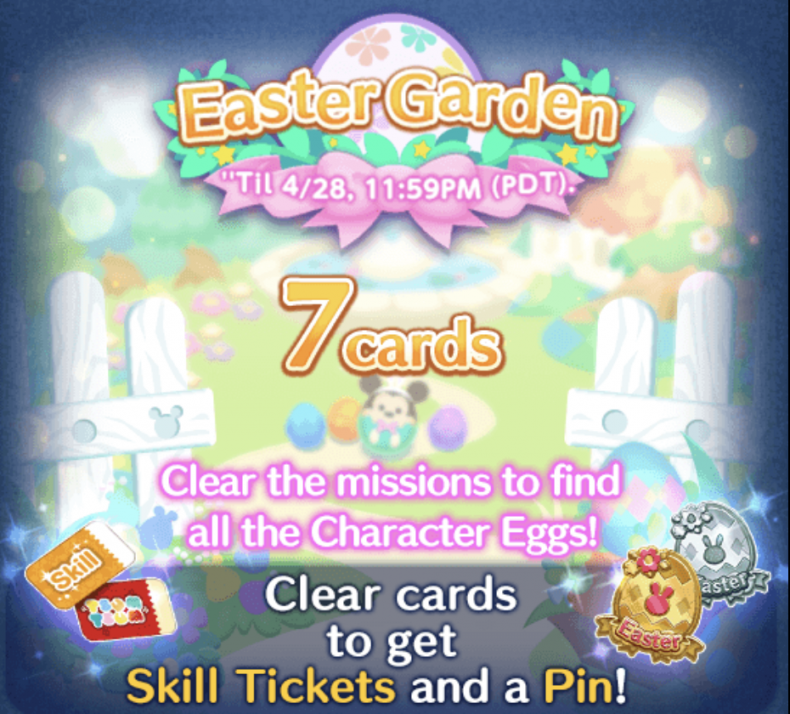 So far no official international calendars have leaked yet, but we've pieced together a rough estimate of when events will take place based on leaked photos and past event timing. The current event doesn't end until March 31 and there are typically a few days between monthly events. Our guess is that the first Lucky Time will kick off April 2 with the Easter Garden event beginning April 5. As event dates are confirmed, we'll continue to update this post.
All leaked dates for Lucky Times, Pick-up Capsules and Select Boxes can be found at the bottom of the article.
How Does The April Event Work?
The main Easter Garden event is a map-style event. During the event there will be seven different gardens to unlock — the first is Green Garden. There are three types of missions players may encounter:
Normal Mission - this is where a player is given an objective to complete in one turn or over a series of turns (ex: gain 400 Exp in one play using a Tsum Tsum with White Hands)
Coin Capsule Missions - these missions are really easy. You just tap as many capsules as you can in the allotted time, when the burst open they grant you a ton of coins.
Bunny Ball Missions: These missions are like regular capsule missions. They require you to either burst open a specific number of Bunny Balls or turn them a specific color by using magic bubbles and skills.
Which New Tsum Tsum Are Coming To The Game In April?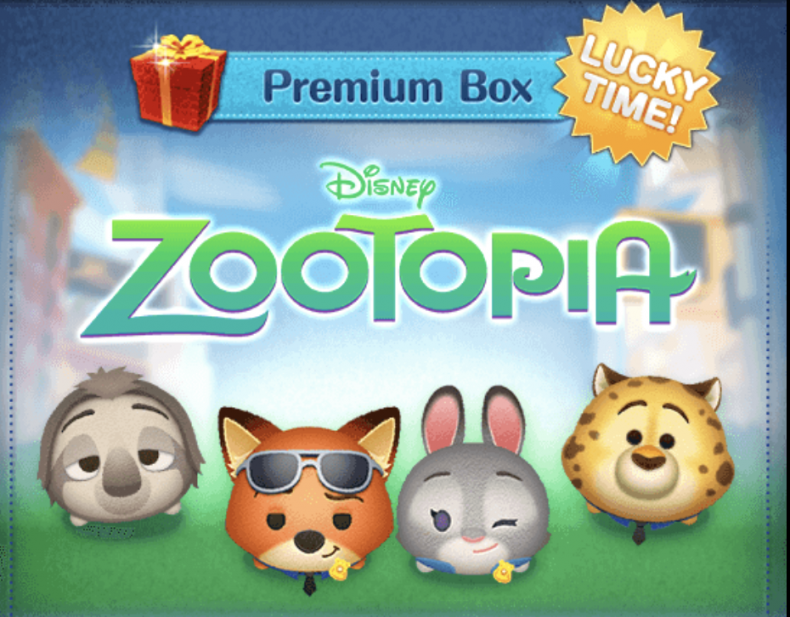 The April Storybook event adds four new Zootopia Tsum players can acquire through completing missions or by purchasing Premium boxes. Players who use one of the new Tsum Tsum during the event will receive extra character bonuses. The new characters and their skills are as follows:
Police Officer Judy - uses a burst skill to clear center Tsums
Police Officer Nick - uses a burst skill to clear center Tsums
Clawhauser - Clawhauser will clear surrounding Tsums when you tap the doughnuts that appear
Flash - Flash will slow down Tsums for a short while and the points accumulated are increased. During his Skill, you will be able to chain Tsums together that are normally too far apart
April 2019 Capsules, Select Boxes and Lucky Times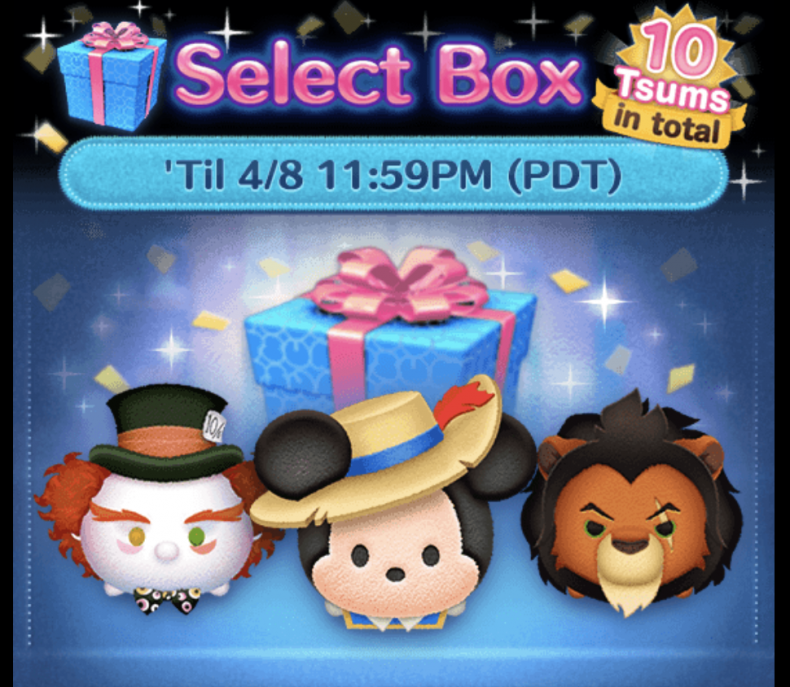 Premium Box Lucky Time #1 (April 2 - 4)
Police Officer Judy
Police Officer Nick
Select Box #1 ( April 6 - 8)
Musketeer Mickey
Theatrical Mad Hatter
Scar
Lumpy
Wonderland Alice
Rabbit
Hawaiian Stitch
White Rabbit
Max
Pocahontas
Pick-Up Capsule #1 (April 9 - 11)
Happy Snow White (1)
Happy Rapunzel (2)
Bunny Tigger (3)
Thumper (2)
Nick Wilde (2)
Judy Hopps (2)
Finnick (3)
Premium Box Lucky Time #2 (April 13 - 15)
Select Box #2 (April 16 -18)
Musketeer Donald
Princess Aurora
Bunny Pooh
Blue Fairy
Hiro
Panchito Pistoles
Jose Carioca
Maximus
Patch
Clarice
Premium Box Lucky Time #3 (April 19 - 21)
Police Officer Judy
Police Officer Nick
Clawhouser
Flash
Pick-Up Capsule #2 (April 22 - 25)
Ninja Donald (2)
Kimono Daisy (2)
Parade Tinker Bell (2)
Miss Bunny (2)
Maleficent (2)
Sven (2)
Flounder (2)
Bambi (3)
What do you think of this month's event? Which new Tsum Tsum is your favorite? Share your thoughts in the comments below!