Tsunami Scare After Powerful Earthquake Rattles Tiny Pacific Islands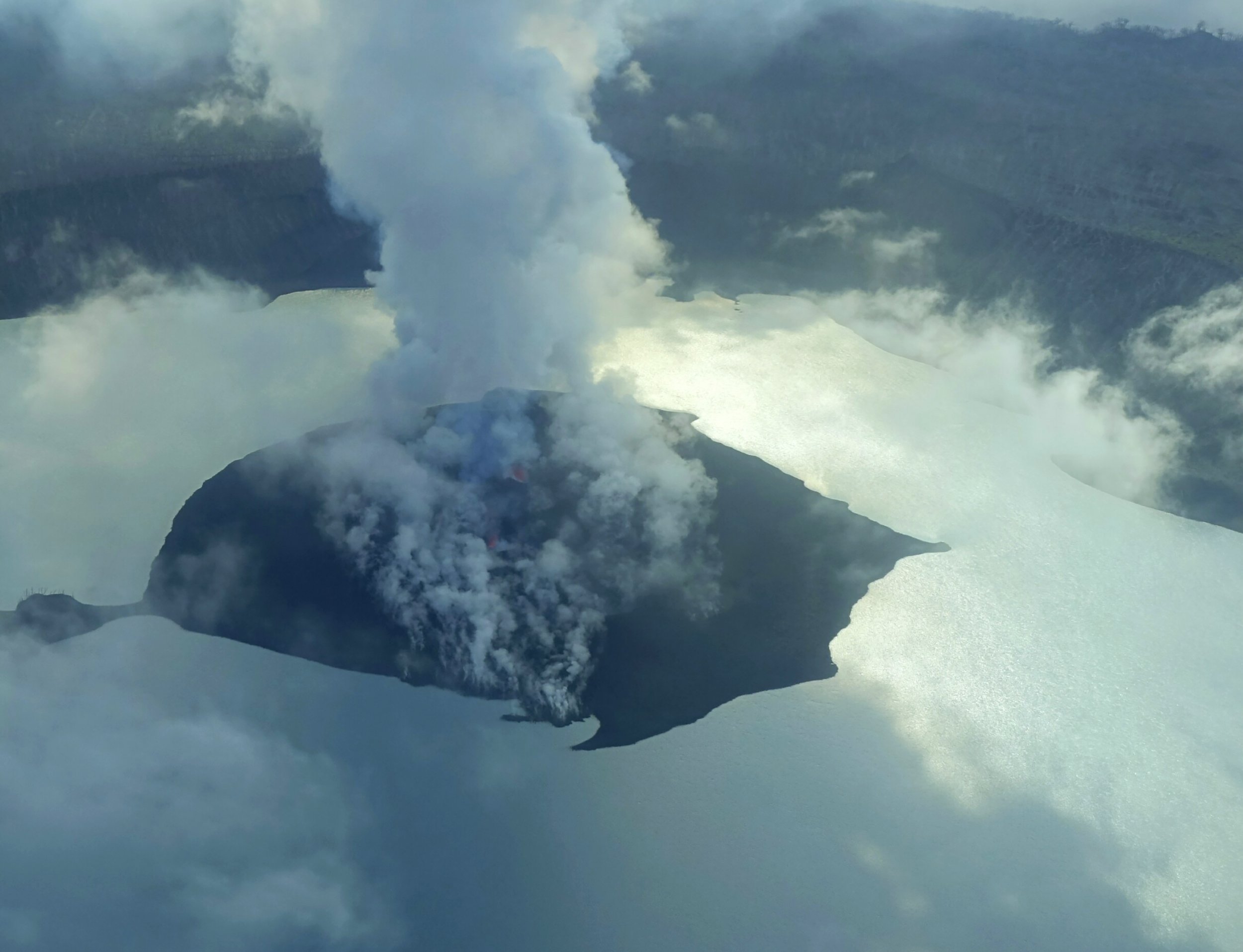 A tsunami warning was issued after a powerful 7.0 magnitude undersea earthquake struck the Pacific near the French territory of New Caledonia and neighboring Pacific state of Vanuatu.
The earthquake was initially reported at a magnitude of 7.3 when it struck at 10:44 p.m. on Sunday local time (5:44 p.m. EST) 51 miles east of New Caledonia's Loyalty Islands, just hours after a 6.7 earthquake hit the same area.
The Pacific Tsunami Warning Center promptly issued a tsunami threat warning for coasts within 186 miles of the earthquake's epicenter. The center said small tsunami waves had been observed and could reach up to 3 feet along part of the New Caledonian coast and up to 1 foot along the coast in Vanuatu.
By midnight (7 p.m. EST), the center said in a statement the tsunami threat had "largely passed" and instructed people to follow local authorities' instruction, as "minor sea fluctuations may continue over the next few hours."
In Vanuatu, the National Disaster Management Office advised the evacuation of the southeastern coastal areas, but New Caledonia's civil security agency had no immediate plans for evacuation, as it was still compiling data, Reuters reported.
"We are a little bit scared. We have had an earthquake last night, and today, it was quite a big one," Wayan Rigault, communications manager at Hotel Nengone Village on the island of Mare, the closest landmass to the epicenter, told the news agency.
"Parked cars were shaking and everyone went outside," an island official told Agence France-Presse.
Sunday's earthquakes were the second and third registered off of New Caledonia's Loyalty Islands in less than a month, following from a 6.8 magnitude earthquake on October 31.
Both New Caledonia and Vanuatu sit near the so-called Ring of Fire, a horseshoe-shaped tectonic area that hosts a string of volcanoes and sites of seismic activity, including New Zealand, Indonesia, the Philippines, Japan, the U.S. Pacific Coast and the western coast of Central and Latin America.
Volcanic and seismic activity along the Ring of Fire in recent months has forced evacuations in Bali and Vanuatu over fears of eruptions and caused more than two hundred deaths in two powerful earthquakes that struck Mexico within a few weeks in September.
According to seismologists, the magnitude 8.1 quake that struck Mexico in early September was so large, it moved the fault up by 32 feet.