The Tubes' Fee Waybill Goes Solo on His 'Lonesome Cowboy' Album, With Help From Richard Marx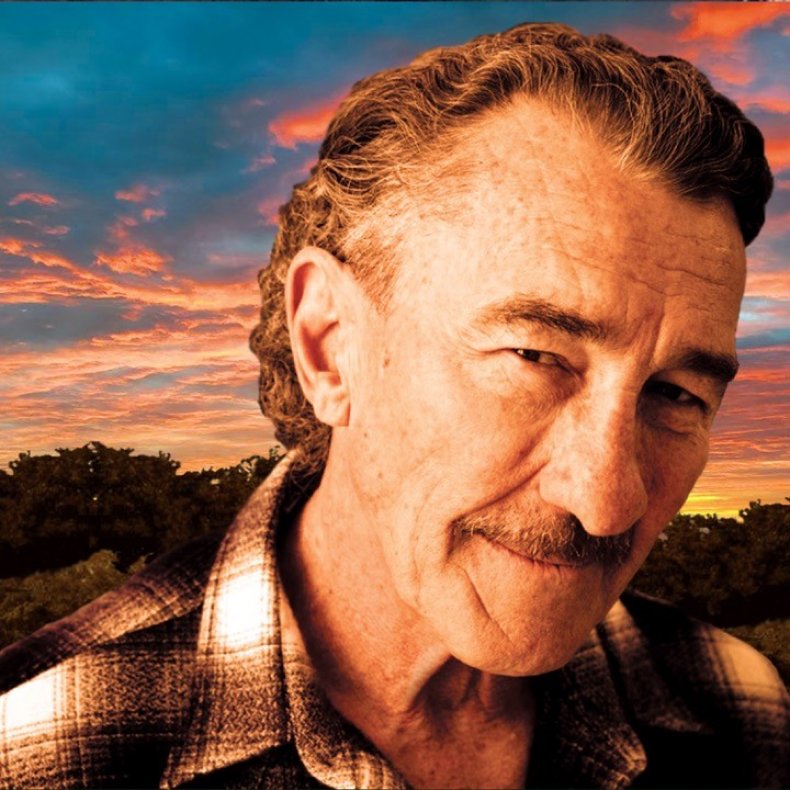 The title of Tubes lead singer Fee Waybill's latest solo album is Fee Waybill Rides Again, which automatically evokes the imagery of the rugged American cowboy (the name also pays homage to the 1939 Western film Destry Rides Again). For Waybill, the cowboy is a subject close to his heart as he grew up wanting to be one. "I actually was a cowboy for two years," the veteran rock singer recalled of his younger self. "I worked on a ranch in northern California as a cowboy riding the range. They intimidated me into eating what they called mountain oysters. I had to eat mountain oysters or else I was shunned. I didn't eat any of them, though."
Despite the title and the Western-themed album cover art, Fee Waybill Rides Again is not a country and western record. Its sound is more akin to the music of the Tubes, the San Francisco rock band best known for such songs from the '70s and '80s as "White Punks on Dope," "Talk to Ya Later" and "She's a Beauty." Fee Waybill Rides Again is Waybill's third solo record and his first new one in almost 25 years. Several years in the making, the new record was produced and co-written by singer-songwriter Richard Marx, a longtime friend and collaborator of Waybill.
"We've been working on it for a long time," Waybill tells Newsweek about the album, which initially began spontaneously in Marx's home studio in the Chicago area. "Faker was the first song we wrote and it came out really great. We just went, 'Oh, this is cool.' And so [Richard] says, 'Well, let's do a solo record for you.' I just went, 'Oh, okay.' Then in that same time, we did four songs.
"And then we just stopped," he continued. "Everything turned upside down in our world, and we didn't get back to it until last year. Richard would go on to our, and then I would go on tour [with the Tubes]. and then stuff kept coming up. For three or four years, we kept wanting to do it and we never got to it. So last year, he said, 'Okay, let's do it.' And so we started working on more songs."
Fee Waybill Rides Again is a collection of heartfelt and intense rock music, including aggressive and driving tunes such as "Faker" and "How Dare You"; power ballads like "Don't Want to Pull the Trigger" and "Still You on the Inside"; the Beatles-sounding "Woulda Coulda Shoulda"; and even some relevant social commentary on "Promise Land." Another song, the stripped-down and melancholic "Say Goodbye" was originally intended for a Richard Marx record. "It never made it on one of his albums," Waybill recalled, "and I loved that song. I said, 'Okay, Richard, I have to do this. Every time I listen to this song, it makes me cry. I wanna do this song.' So we did that one."
Waybill described Fee Waybill Rides Again as a collection of "lonesome cowboy songs" written during a period years ago when he was divorced from his wife; the two have since reconciled and remarried. "A lot of the songs were written when I was single, when we had broken up," he says. "For years, I was upset about it, and I thought about her. We both had other lives. And so during that time, a lot of these songs like "Meant to Be Alone" were lonesome cowboy songs. There's not a lot of happy songs. It's just kind of the way I write."
Waybill's association with Marx goes back to the early 1980s when Marx, then a relatively unknown musician, visited the studio where the Tubes were recording the Outside Inside album with producer David Foster. Since then, Waybill has collaborated with Marx on the latter's albums, including Marx's smash 1987 self-titled debut record. "Richard is brilliant," says Waybill. "Unbeknownst me, he was a fan of the Tubes and a fan of my lyric writing. He came into the studio and was watching us record. At the end of the day, he said, 'Hey, would you write a song with me? I never met the guy before. The first song we ever wrote was called "Who Loves You Baby" on my first solo record Read My Lips [from 1984]. Richard is such a great producer, a great songwriter and a great singer. Pretty much all of the background vocals on the record are Richard's."
Until the pandemic's arrival, Waybill was planning a solo show in Los Angeles this past spring supported by a backing band consisting of Marx and others. "I've never done a solo show, and we were all ready, we had a date for rehearsals. Then in March, the whole thing crashed and burned. So who knows what's gonna happen." Waybill was also slated to do gigs with the Tubes this year. "Our whole career was on the upswing," he says. 'Last year was the biggest year we ever had with the new agent and the new management. This year was looking even better... We had planned to go out with Rick Springfield. That's not happening."
Additionally, Waybill is also writing new material for the Tubes, whose debut record came 45 years ago. "We have been working on some new tunes and we probably have three or four in the can. [Guitarist] Roger [Steen] and I have been working. He just sent me a song the other day track, a musical track for a song that I'm working on... We wrote another one a couple of months ago. So that could be a possibility. We'll probably end up recording in San Francisco also. We have a few songs in the can that we have recorded up there."
In retrospect, given its long gestation, it's a miracle that Fee Waybill Rides Again has been released amid the pandemic. "I can't imagine trying to go to the studio [now]. What, you're gonna sing lead vocals with a mask on? It would have been impossible to try to finish it now. So it was just so fortunate that we finished it.
"People were going, Oh well, you better not release it now because everything is shut down. I said, 'No, this is the perfect time. Everybody is quarantined at home. You've got nothing to listen to. This is something new. Let's do it now.' The timing was right, even though I had nothing to do with the planning."