Tucker Carlson Accuses Warren of Hypocrisy Over Buttigieg Debate Attack, Says 'She's Got Her Own Wine Caves'
Fox News pundit Tucker Carlson called Senator Elizabeth Warren (D-Mass.) a hypocrite Monday, suggesting that she "has her own wine caves."
Warren slammed fellow candidate Pete Buttigieg for hosting a fundraising party at a so-called "wine cave" during Thursday's Democratic presidential debate. Carlson branded Warren a "full blown hypocrite" for the comments on the latest edition of his television show Tucker Carlson Tonight.
"While Warren may have knocked Buttigieg's $900 wines, her own campaign has held fundraisers at restaurants where the most expensive bottle of wine goes for $6,600," said Carlson. "How's that for a wine cave?"
Carlson's guest on the show was conservative talk radio host Howie Carr, a devoted follower of President Donald Trump and the author of a 2018 book titled What Really Happened: How Donald J. Trump Saved America From Hillary Clinton.
"So, it sounds like she's got her own wine caves," said Carlson as he introduced Carr.
"Yeah, she does and as you said, people who live in glass wine caves shouldn't throw stones at other people," replied Carr. "You know, when she was busted on having these parties just last year, her campaign said well they were only have serving wine that was worth $49 a bottle, and this is how out of touch she is. I would say most people would think that's pretty pricey for a bottle of wine, but she is totally tone deaf to the way Americans live."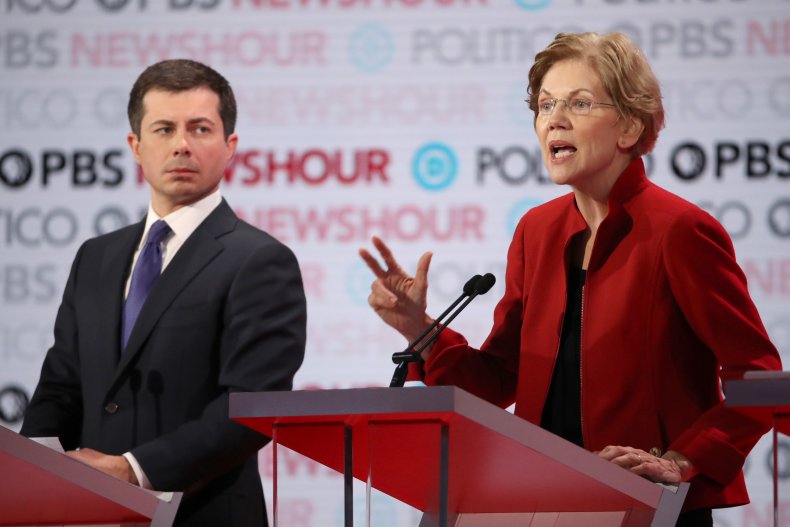 Carlson is also an ardent supporter of Trump and he made it clear that he wasn't criticizing Warren because he likes Buttigieg. An earlier segment of Monday's show was dedicated to mocking a number of Democrats who profess Christian beliefs, including the South Bend, Indiana mayor. He had some difficulty deciding which of the candidates he disliked the most.
"Man, it's hard to know who to root for. I mean on the one hand, Buttigieg is a shill for creepy finance types. There's no doubt about that and it's disgusting," said Carlson. "On the other hand, Elizabeth Warren is like a full-blown hypocrite. Full-blown, lobbing boulders from a home made of very thin glass."
Carlson also asked Carr, who he described as "an expert on all things Elizabeth Warren," to explain how Warren "got so rich."
"Well this is another thing, she claims she's from the ragged or jagged edge of the middle class depending on where she is," said Carr, referencing an article about Warren's brothers in The Boston Globe while failing to directly address Carlson's question.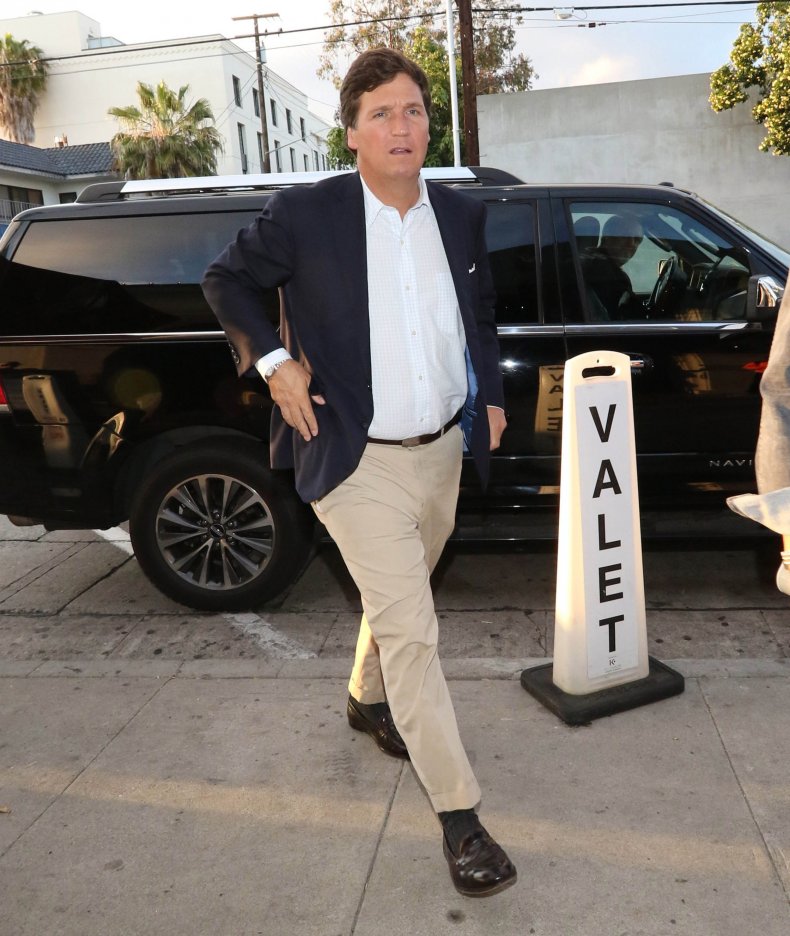 Although further discussion about Warren's financial history and her supposed "wine caves" did not occur, the segment ended with Carr bringing up the issue of the senator's ancestry. The subject is frequently discussed and reported on by Carr, who often refers to Warren as "the fake Indian." During a 2016 Trump rally, the radio show host was recorded on video referring to the senator while mockingly attempting a Native American "war cry" as his hand flapped in front of his mouth.
"Well Tucker, don't you think you and I and everybody else needs to see her employment applications from Harvard and the University of Pennsylvania law schools?" asked Carr. "So we can see whether or not she really did apply claiming to be a Native American."
Carlson laughed and added "I think we know the answer to that," while praising Carr for his reporting on the subject.
Newsweek reached out to Fox News for comment but did not receive a response in time for publication.