As Boycott Continues, Tucker Carlson Advertisers Include a Noah's Ark Museum and Men's Health Company: Here Are Some Others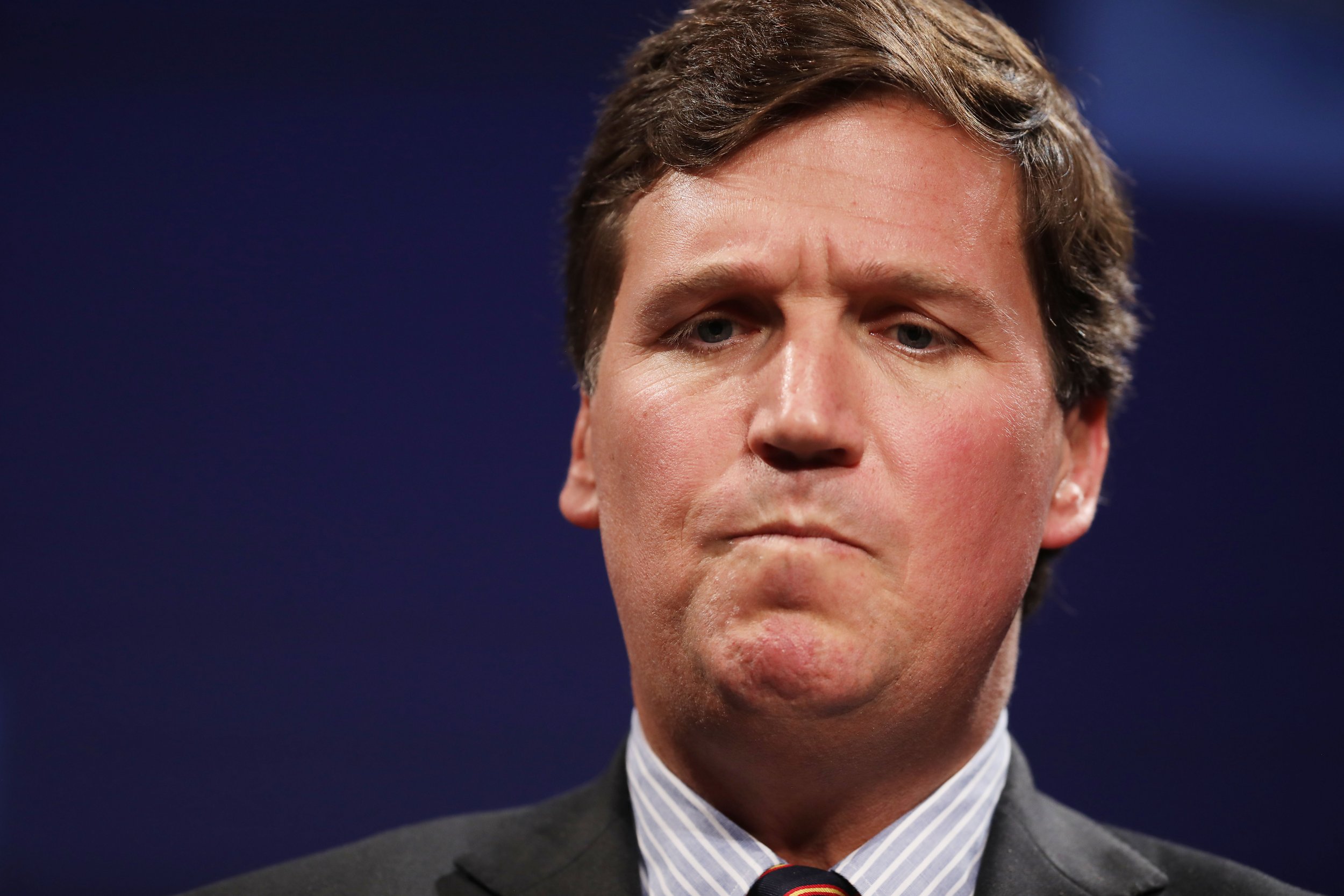 Since the debut of TV host Tucker Carlson's nightly Fox News series, Tucker Carlson Tonight–described by the network as an "hour of spirited debate and powerful reporting"–has increasingly focused on menacing stories about immigrants and outrage over political correctness.
Due to Carlson's repeated espousal of comments some have deemed inflammatory, racist and homophobic, numerous boycotts, starting in December 2018, have lost the show a large portion of its advertisers.
In recent months, at least 34 advertisers have pulled out of the show over controversial statements made by Carlson, including drugmaker Astra Zeneca and bedding company Sheex. Carlson lost his first round of advertisers when he made racist remarks about immigrants in December. The next round of boycotts began in January after the host claimed that societies worsen when women make more money than men. Carlson continued to lose advertisers last month after Media Matters, a progressive media watchdog, shared a compilation of some of Carlson's radio appearances between 2006 and 2011.
In one segment, Carlson can be heard making offensive remarks about child rape and women. Later, Media Matters released another clip of Carlson saying Iraq is filled with "semi-illiterate monkeys."
Over the course of three months, the average number of ads on Tucker Carlson Tonight has halved, dropping from about 36 to 18, according to The Hollywood Reporter.
Despite the boycotts, Fox News defended Carlson last month and voiced their support for his program. "We cannot and will not allow voices like Tucker Carlson to be censored by agenda-driven intimidation efforts from the likes of Moveon.org, Media Matters and Sleeping Giants," the company said.
Carlson addressed the clips in a statement posted to Twitter, where he condemned Media Matters and encouraged Americans to watch his show to better understand his opinions. "Media Matters caught me saying something naughty on a radio show more than a decade ago," the host wrote. "Rather than express the usual ritual contrition, how about this: I'm on television every weeknight live for an hour. If you want to know what I think, you can watch. Anyone who disagrees with my views is welcome to come on and explain why."
But despite Carlson's efforts, commercial breaks on Tucker Carlson Tonight over the past month have been filled with lesser known brands and program promotions for shows on Fox News Channel and the network's streaming service Fox Nation.
Here is a list of some companies that advertised with Carlson on Monday's show:
PODS or Portable on Demand Storage - a moving and storage company founded in 1998 and based in Florida.
Reputation Defender - an online reputation management company, founded in 2006.
Roman - a men's health company, founded in 2017 and based in New York City.
My Pillow USA - a pillow manufacturing company, founded in 2004 and based in Minnesota.
Nutrisystem - a commercial provider of weight loss products and services, founded in 1972 and based in Pennsylvania.
Sandals Resorts - an operator of resorts for couples in the Caribbean, founded in 1981 and is part of parent company Sandals Resorts International.
Ark Encounter - a creationist Noah's Ark theme park in Kentucky that was opened in 2016.
DealDash - bidding fee auction site, founded in 2009 with its headquarters in Finland and the U.S.
American Petroleum Institute - a trade association for the oil and natural gas industry, founded in 1919 and based in Washington D.C.
OxiClean - a product line of household cleaning items, introduced in 1997.
MintMobile - a provider of wireless phone services.