Tucker Carlson Plays Audio Allegedly of Chris Cuomo Talking to Michael Cohen About Not Trusting Media Over False Accusations
On his show Tuesday, Fox News host Tucker Carlson played an audio clip he said featured CNN host Chris Cuomo speaking to former lawyer for President Donald Trump, Michael Cohen.
In the clip, the person who Carlson says is Cuomo appears to be discussing what he calls false accusations leveled against him by the media.
Carlson introduced the clip by saying Cuomo was prone to the "most overheated possible moral lectures," saying Cuomo "scolds" people for "not living up to his high ethical standards." Carlson also claimed there were "many" tapes of conversations between the Cuomo and Cohen.
"I'm always careful when I talk to media," the person who Carlson says is Cuomo says in the clip. "Do you know how many f***ing phone calls I've gotten from people at ABC that reporters are calling and lying about things they heard about me to try and get stories about me from when I was at ABC?"
"They're calling and saying, 'I heard he was the Charlie Rose of ABC, that he used to invite women to the hotel and open his bathrobe.' Do I look like the kind of f***ing guy whose gotta do that?"
In the next portion, the person who Carlson says is Cuomo appears to be speaking as if he were someone from the media, saying "'I already have a good source that says that he forced one woman to have sex, I just want to know if you've heard anything like that.'"
"There is no woman!" he then says, denying anything like that ever took place. "There is nothing like that."
"Women who do work there saying, 'Oh yeah, you know, some of these guys,' naming me with other people 'Yeah we bumped into each other once on an elevator and he put his hand on my shoulder and it made me really uncomfortable.' I mean, what the f***?"
The person who Carlson says is Cohen then says "It's a problem."
"So I'm careful with the media always," the person who Carlson says is Cuomo says. "I've always told you the media is not your friend."
Carlson goes on to discuss what he perceives as hypocrisy in the clip, saying that Cuomo would denounce others who had similar claims leveled against them on his television show.
"Chris Cuomo is on television," Carlson said. "Chris Cuomo could bench press your Subaru. Open bathrobes are for losers. But you know who is a loser, big time? All those women who keep accusing Chris Cuomo of sexual harassment."
"Now, if women made those claims against you, Chris Cuomo might very well denounce you on his TV show, call for your firing, call for your banishment from decent society," Carlson continued. "These are women making the charges, after all. You must believe women. Women's voices must be heard."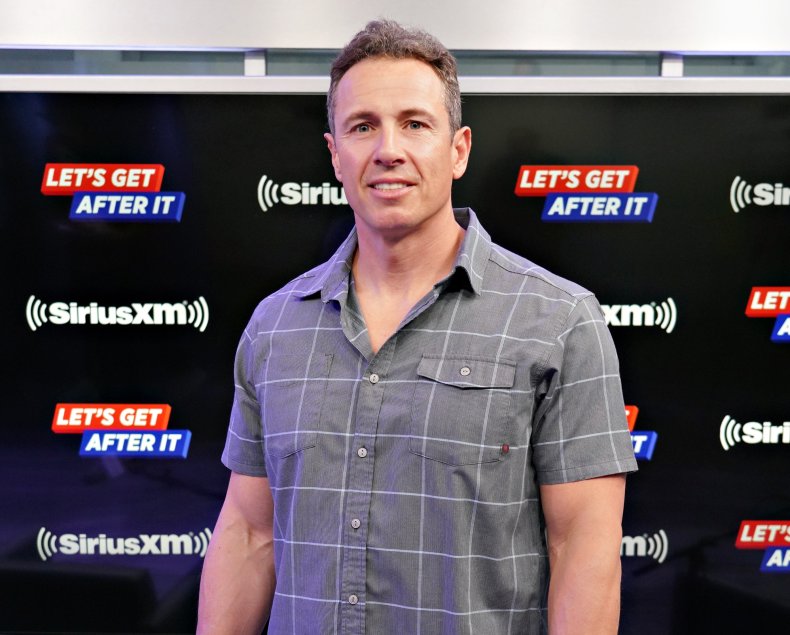 In July, Carlson himself was named as a defendant along with other Fox News personalities in a sexual harassment lawsuit by two women. Reporter Cathy Areu alleged that Carlson made sexual advances toward her after a 2018 appearance on his television program. Carlson told her that he would be staying at a hotel that evening without his family.
"Without question," the lawsuit states, "Mr. Carlson was probing to see whether Ms. Areu was interested in a sexual relationship." Areu alleged that Carlson retaliated against her by reducing the number of her appearances on his show.
Cohen denounced the broadcast of the audio recording, tweeting that he did not give Fox News permission to air it. Cohen said the only people in possession of the recordings are the Department of Justice, the president, and the Trump Organization.
"The only people in possession of these recordings are me, @DOJ, @POTUS & Trump Org. I did not give this recording or authorization for its use to @FoxNews or anyone. @POTUS and cronies violated my First amendment rights and now this; all to discredit me and my book. What's next?"
CNN declined to comment for this story.
Updated 10:53 p.m. EST 9/1/2020: This story has been updated to clarify that Tucker Carlson presented his own interpretation of the recording and that Chris Cuomo did not say he had behaved in a sexually inappropriate fashion. The headline of this story was also updated to better reflect what took place on Carlson's show.