Alex Berenson, a guest on Tucker Carlson's Fox News program, said that Carlson's calls for "indicting" infectious diseases expert Dr. Anthony Fauci over Fauci's alleged role in funding COVID-19's origins is "a mistake."
Berenson's pushback occurred on the Tuesday night installment of Carlson's program, Tucker Carlson Tonight.
In the segment, Carlson referenced an article from science writer Nicholas Wade. Wade wrote that Fauci's National Institutes of Allergy and Infectious Diseases (NIAID) funded coronavirus research at China's Wuhan Institute of Virology. The research studied gain-of-function experiments. Such experiments investigate the ability of viruses to jump from animals to humans.
Wade, Carlson and other right-wing figures have strongly suggested that COVID-19 originated from a Wuhan lab. Fauci has dismissed such claims.
Nevertheless, at a Tuesday hearing, Republican Kentucky Senator Rand Paul questioned Fauci about the NIAID's alleged funding of the research. Fauci said his institute has never funded such research, but also admitted that he didn't know everything that the country did with the money.
"[Fauci] still hasn't been indicted, but it's a start," Carlson said after claiming, "The guy in charge of America's response to COVID turns out to be the guy who funded the creation of COVID."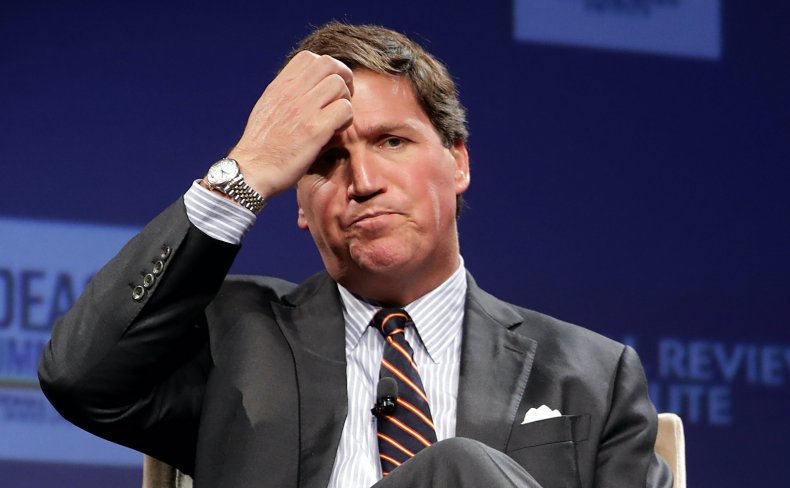 Berenson pushed back on Carlson's call for Fauci's indictment.
"I think talking about indicting Tony Fauci is a mistake," Berenson said. Berenson went on to say that the NIAID grant seemed to be "a portion of a small grant" from the "multi-billion dollar budget" that Fauci oversaw.
"I think our focus should be on the Chinese," Berenson continued. "I think he probably had no idea.... Now that doesn't mean he shouldn't answer the questions honestly, and it doesn't mean we shouldn't ask them. But I think making him the villain on this is a mistake."
Carlson pushed back on Berenson's disagreement. Citing Wade's article, Carlson said that Fauci approved the grant despite a federal law banning U.S. funding of gain-of-function experiments as too risky.
"[The] money came from his agency within [the National Institute of Health]. He signed off on it using a loophole that allowed him to get around the federal ban," Carlson claimed.
Despite Berenson's pushback, he has been criticized for his past statements about COVID-19. In January, the fact-checking site PolitiFact rated as "mostly false" Berenson's claim that the COVID-19 vaccine causes "roughly 50 times the rate of adverse events from the flu vaccine."
In April, The Atlantic called Berenson "the pandemic's wrongest man" for his public statements about the pandemic. The publication cited his claims that U.S. deaths wouldn't reach 500,000 and that surgical masks can't protect against the coronavirus.
As of May 11, the U.S. has had 582,000 COVID-19-related deaths. Multiple studies have shown that face masks reduce coronavirus transmission.
In May 2020, Fox News said that Berenson would host a show called COVID Contrarian on its Fox Nation online streaming platform. However, Fox News removed the announcement from its website by July 2020, at a time when a resurgence of COVID-19 occurred in the United States.
Newsweek contacted Fox News for comment.