Tucker Carlson Claims that 'Terrorism Is a Largely Immigrant Phenomena'; That's Highly Misleading
Fox News' Tucker Carlson, who has embraced the populist rhetoric of the far-right since President Trump took power, told his audience of over three million people Tuesday evening that terrorism is largely an immigrant-caused phenomenon.
The statement, which repeats comments made by Trump on the same subject earlier this year, is misleading. And, when the subject of terrorism is replaced with murders perpetrated by extremists, it's flat-out wrong: Most murders perpetrated last year in the United States by extremists were carried out by those who have espoused far-right views.
"MS-13 isn't the only threat America has brought in from abroad, imported," Carlson said. "Terrorism is a largely immigrant phenomena. Not exclusively, but largely, with immigrants and their children committing or attempting dozens of terror attacks in recent years."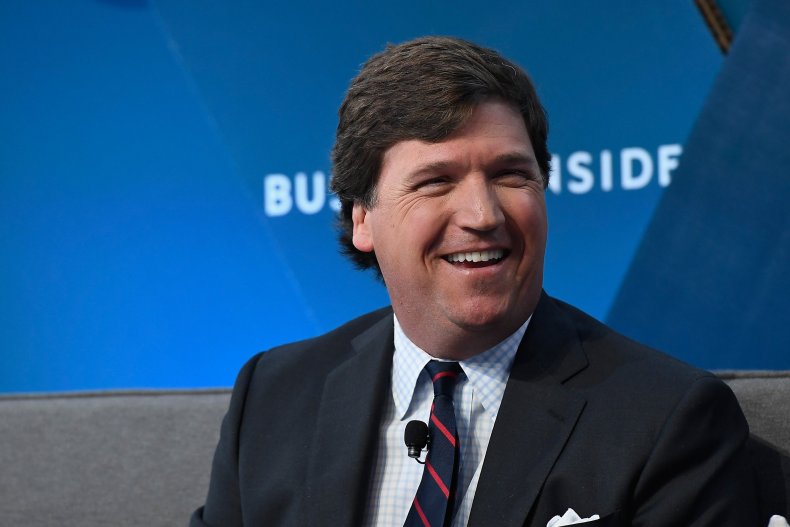 Related: Threat of Far-Right Terrorism Is Being Ignored by the Media, Analysts Suggest
The Department of Homeland Security published data in a January report suggesting that 73 percent of at least 549 individuals that were convicted of international terrorism-related charges in U.S. federal courts from September 11, 2001 through the end of 2016 were foreign-born. But the methodology used to obtain that statistic has been called misleading by two top watchdogs, who have sued the Department of Justice and the Department of Homeland Security over it.
Muslim Advocates and Democracy Forward invoked the Information Quality Act in their lawsuit, suggesting that the government did not meet a basic standard of accuracy in the report. The agencies have not commented on the lawsuit.
"The Trump administration's relentless persecution of immigrants, minorities, and American Muslims has taken many outlandish, unconstitutional, and unlawful forms over the past year and a half. This so-called report is blatantly false, purposefully misleading, and it's illegal," said Johnathan Smith, Legal Director of Muslim Advocates. "The government has an obligation to be truthful and transparent, and we plan to hold this administration to that standard."
Charles Kurzman, a sociology professor at the University of North Carolina at Chapel Hill specializing in Middle East and Islamic studies, has also raised concerns about the accuracy of the report. He noted in a January blogpost that when it comes to specifically foreign-born Muslims, the subset of people to which Carlson was likely referring, "committed 43 out of 260,000 murders in the United States since 9/11, or 0.002 percent."
He also has suggested that there are significantly more cases of domestic terrorism than cases of international terrorism in the years after 9/11:
"We know how many cases there are: at least 1,441 federal prosecutions for domestic terrorism over the past 16 years, almost twice as many as those categorized as international terrorism. That averages to more than one case of domestic terrorism every week."
Related: Alt-Right Is Fractured, Violent Headed Into Trump's Second Year
The Anti-Defamation League (ADL) suggested that in 2017, the majority of extremist-related murders were perpetrated by specifically right-wing extremists. Within that demographic, white supremacists were the most violent. They carried out 53 percent of extremist-related murders last year. From 2008-2017, right-wing extremists carried out 71 percent of domestic extremist-related killings in the U.S., according to the ADL's findings.