Tucker Carlson Criticizes Trump Over 'Wrong Answer' to Seattle CHAZ
Tucker Carlson criticized President Donald Trump on Monday night for saying he was enjoying "sitting back" and watching the "catastrophe" of the Seattle Capitol Hill Autonomous Zone (CHAZ) unfold.
The Fox News host said the president's remarks were the "wrong answer" to events unfolding in the district, and compared his response to that of a parent not trying to look for their runaway child.
In his opening monologue yesterday, Carlson also said the country needed help from Trump "right now" as he described ongoing protests as a "totalitarian political movement."
The host of Tucker Carlson Tonight was responding to comments the president made in an interview with the Daily Caller last week.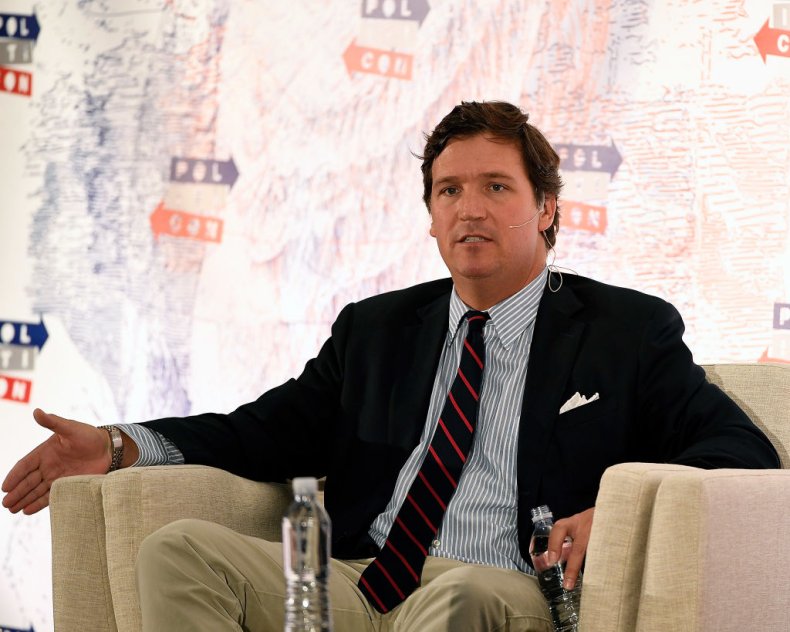 Speaking to the news outlet, Trump said he thought it was "great sitting back and watching this catastrophe" when asked what he had been advised to do about the Seattle CHAZ protest.
"We understand the point he was making. These are liberal cities, and they're destroying themselves. Their policies don't work, this is what you get when you vote for liberals," Carlson said last night.
"But it's still the wrong answer. A president is responsible for all Americans, no matter where they live; for the country itself."
After telling viewers to imagine their child ran away and became a drug addict after an argument, the Fox News host added: "But you don't look for him. You don't try to save him. Instead you brag that his drug addiction is proof you were right all along. Right now, I think it's great sitting back and watching this catastrophe.
"You wouldn't say that. No good parent would say that, and no good president should say it either.
"We need help and we need it right now. These are not protests. This is a totalitarian political movement, and someone needs to save the country from it."
Newsweek has contacted the White House for comment and will update this article with any response.
Carlson made his comments about Trump's response to the Seattle CHAZ after Attorney General William Barr told his network on Sunday that the administration was "keeping an eye on" the protest district.
"As the president said in due course we may have to do something about it," Barr said. "But we can't let it go on indefinitely."
Seattle Mayor Jenny Durkan also unveiled plans to disband the CHAZ district on Monday, following reports of two shootings in the occupied protest area.
"The city will not allow for gun violence to continue in the evenings around Capitol Hill," Durkan said.