Tucker Carlson Doesn't Think Fauci Should Work in Public Policy Ever Again
Tucker Carlson believes that Dr. Anthony Fauci should "never work in public policy again" due to a January comment that China had been "transparent" about COVID-19 shortly after the virus emerged.
Fauci, the director of the National Institute of Allergy and Infectious Diseases (NIAID), came to widespread public attention this year for his prominent role on the White House Coronavirus Task Force. During the Wednesday addition of Carlson's opinion show Tucker Carlson Tonight, the Fox News host suggested that comments Fauci made during a January 22 Fox Business interview meant that he should leave public life.
"'They're really transparent now,' said Dr. Anthony Fauci. Now, in a well-functioning country, a line like that would make certain that you never work in public policy again," Carlson said. "Transparent? Transparently dishonest, we know that for certain."
Fauci's comments were made in response to a question that noted China "has been known to fiddle with their stats before" before asking the doctor if he believed the country could be trusted on "what they are telling us about this illness."
"From what I can see right now, they really are being much, much more transparent than what happened with SARS, where they really kept back information for a while," Fauci said in January, referring to the virus that emerged in China in 2002.
"It was embarrassing to them," he added. "They are really transparent now. They put the sequence of the virus up on the public database right away. So, in that respect, they've been transparent."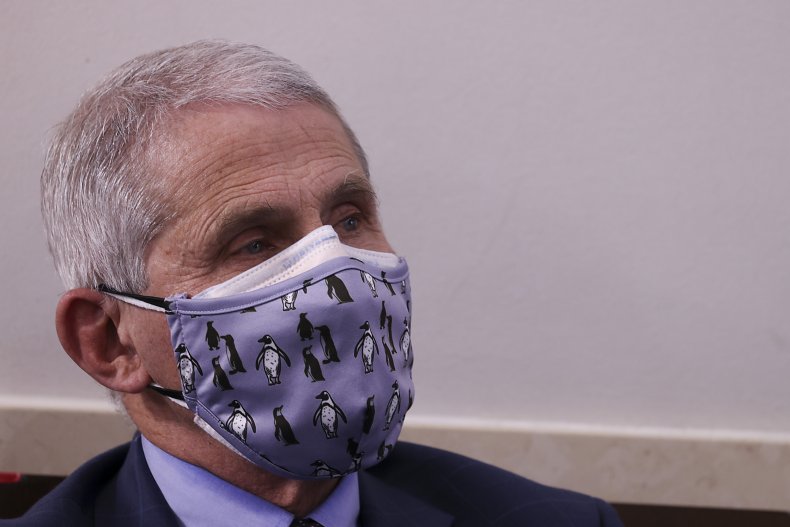 In an NPR interview five days later, Fauci expressed more skepticism while saying that he was "assuming" that China was being "totally transparent" when sharing COVID-19 information in comparison to SARS, a virus that the country had failed to inform global health officials about for several months.
"Quite frankly, we don't really know exactly what's going on there [China]," Fauci said on January 27. "I would really like to have some of our people, our CDC people deal directly with them and look at the data that they're accumulating because we will have to make policy decisions ourselves on how we address this, based on real data, because all that we're hearing right now are reports from them."
Carlson, an outspoken supporter of President Donald Trump, did not mention that Trump offered similar praise for China's "transparency" about the virus two days after Fauci's Fox Business comments were made.
"China has been working very hard to contain the Coronavirus," Trump tweeted on January 24. "The United States greatly appreciates their efforts and transparency. It will all work out well. In particular, on behalf of the American People, I want to thank President Xi!"
Trump continued to praise China for its handling of the emerging health threat during the following month, before eventually changing his tone and starting to refer to pathogen as "the China virus" when it became apparent that a U.S. outbreak was quickly escalating.
Newsweek reached out to NIAID for comment.