Tucker Carlson Guest Sparks Outrage After Claiming Alexandria Ocasio-Cortez's District is Dirty Because of Undocumented Immigrants
Fox News host Tucker Carlson has once again sparked outrage for anti-immigrant views on his nightly talk show after guest Seth Barron, a conservative editor, claimed that New York Rep. Alexandria Ocasio-Cortez's district is dirty because undocumented immigrants live there.
Barron's comments came after Carlson mocked Ocasio-Cortez for sponsoring the Green New Deal when her own district in northern Queens and the eastern Bronx is not "clean."
"We're connoisseurs of irony on this show, but if you claim to care about the environment, you'd think that the little piece of America you're responsible for, that you represent in the Congress, would be clean but hers isn't. Why?" Carlson asked during the segment.
"Well, part of the reason is because her district is actually one of the least American districts in the country," Barron, who is an editor and writer at City Journal, was quick to respond. "And by that, I don't mean that it's not part of America, but it's occupied by relatively few American citizens. A very high percentage of her district is, in fact, illegal aliens."
"Now, the way they inhabit housing there is such that they live in a lot of illegal spaces like basements, and many people live there, so they wind up producing a lot of garbage that the landlords don't want thrown out normally," Barron claimed, without evidence.
"Hence, you wind up with a lot of garbage on the streets, you have illegal food vendors pouring their pig grease into the gutters. I worked out there, it can be a little gross," he said.
Critics were quick to seize on the comments, with former Ocasio-Cortez strategist Waleed Shahid accusing Carlson of "broadcasting the oldest variety of anti-immigrant bulls**t: 'they're dirty'" in his latest "bit about @AOC's district."
"Fox News continues to run white supremacist propaganda hour day after day after day," journalist Erick Fernandez weighed in.
Cenk Uygur, host of The Young Turks, also slammed the comments on Twitter, saying: "Every citizen is 100% American no matter where they're from."
"This is what GOP thinks of the rest of us—dirty immigrants," Uygur said. "Then they wonder why we think they're racists."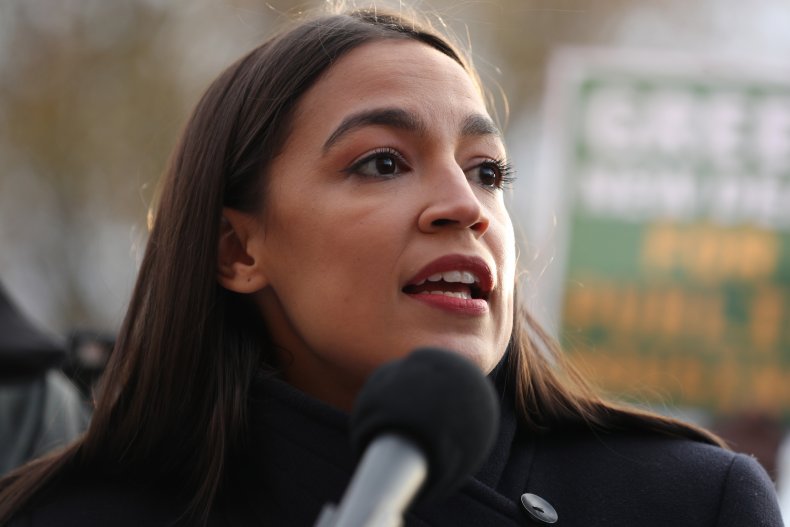 Barron sought to defend his comments on Twitter after the segment aired, asserting that "a lot of people" had questioned him on where he got his data "regarding the relatively large non-citizen population of AOC's district." The editor then shared a link to the U.S. Census Bureau's website.
Census Bureau data from 2018 shows that just over 45 percent of the population in Congressional District 14 was foreign-born, with the largest share of the foreign-born population coming from Latin America and Asia, according to Census Reporter.
Barron had specifically honed in on the presence of undocumented immigrants in Ocasio-Cortez's district being responsible for "garbage on the streets," however.
The Census Bureau data also does not show any link between the makeup of the community's population and the state of the district.
Newsweek has contacted Barron for comment, as well as Fox News and Ocasio-Cortez's office.