Tucker Carlson Breaks Record for Most-Watched Month of Any Cable News Show in History
With an average of more than 5.3 million people tuning in to his 8 p.m. Fox News show, Tucker Carlson just earned the distinction of having the highest-rated monthly viewership of any program in the history of cable news.
In addition to that new record, Tucker Carlson Tonight also took the number one spot in all of cable news across all viewership categories, with one million in the key news channel demographic of ages 25-54 and 670,000 in the 18-49 demographic, beating the CBS Evening News with Norah O'Donnell.
Tucker Carlson's program also became the first primetime show to reach one million viewers in the 25-54 demographic since September 2008, according to the Nielsen numbers.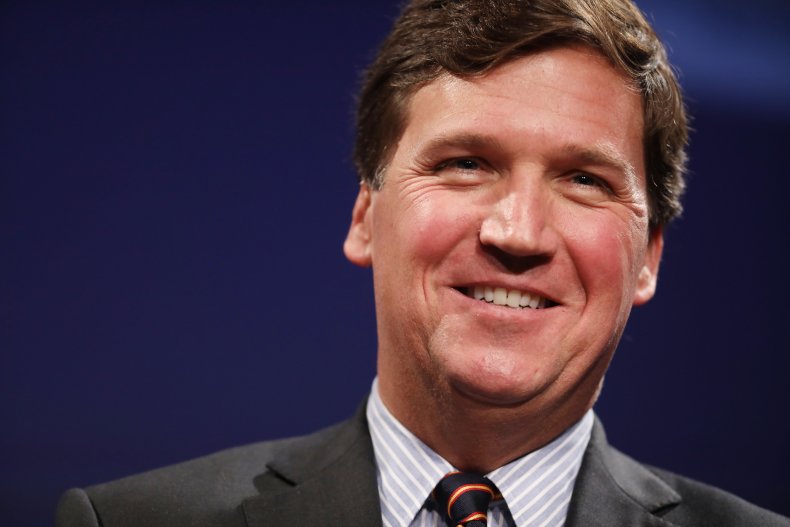 Fox News also held the distinction of racking up more total viewers than every broadcast network and remained the number one network in all of television in primetime from Memorial Day to date. Additionally, the network took the number one spot in all of television in weekday primetime, with Carlson and Sean Hannity each outperforming ABC's The Bachelorette, The Conners, Celebrity Family Feud and NBC's The Weakest Link.
Along with just finishing with the 10th consecutive month this year that the network has finished number one in all of cable across primetime total viewers, FOX News is also currently riding a streak of 52 months in a row in the top spot across all of basic cable in total daytime viewers. Its daytime totals average 2.3 million viewers, which marks the second highest-rated total day viewership in the history of cable news, coming only behind Fox New's own coverage of the Iraq War in April 2003.
As impressive as Carlson's numbers were, Sean Hannity's viewership nearly matched it. Airing right after Carlson at 9 p.m. Hannity was the second most-watched program across the board with 5.1 million viewers--982,000 of which coming from the 25-54 age demographic and 657,000 in the 18-49 demographic.
The Ingraham Angle also made cable news history by becoming the highest-rated primetime program for a female host. In the 10 p.m. ET time slot, the show brought in over 4 million viewers and 760,000 in the 25-54 demographic. This made Laura Ingraham's program the most-watched cable news show in the 10 p.m. slot in history.
Editor/reporter A.J. Katz of Adweek's TVNewser blog reported the news of Carlson's big milestone today on Twitter: