Tucker Carlson Insults Stormy Daniels's 'Creepy Porn Lawyer' Whose 'Eyes Are Too Close Together'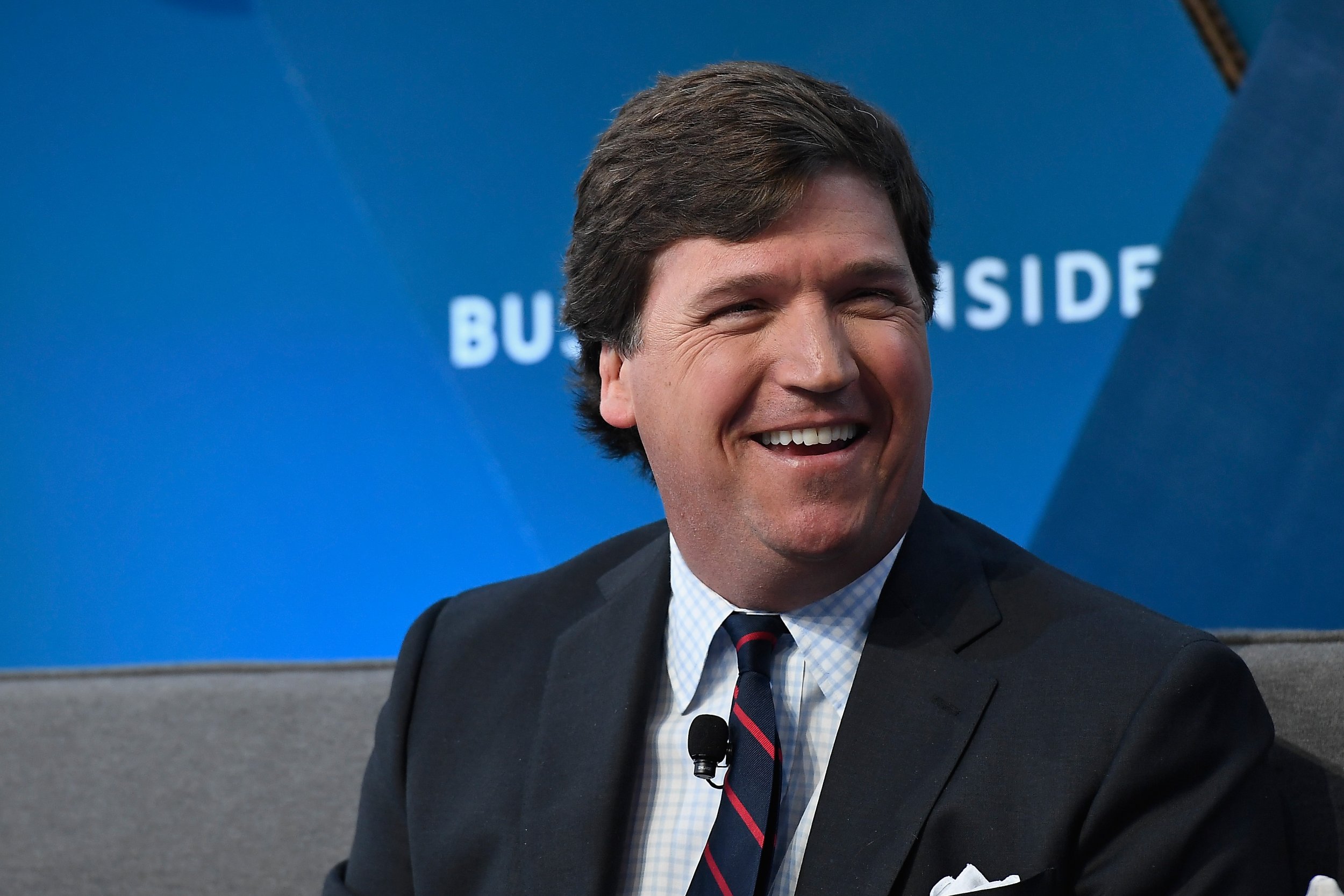 Fox News host Tucker Carlson took aim at Stormy Daniels's lawyer, Michael Avenatti, opting to fire off personal insults on-air Thursday night.
The right-wing host started a segment by running through some polling he said showed the Democrats weren't looking as strong in the 2018 midterm elections as they might have been in the past.
"Could it be that for all the problems with the Republican Party—and those problems are real—Democrats are perceived as even less appealing? Looks that way, the question is: Why?" Carlson said, via a clip posted on Mediaite. "We have some theories. We could show you 1 million examples to illustrate this but here's one from just yesterday that came immediately to mind. Watch as this MSNBC panel, which is as close to a Democratic Party focus group as you'll ever find, gushes over the porn lawyer, the one whose eyes are too close together, you know the one always on television."
Carlson then played a clip of MSNBC hosts complimenting Avenatti. The Fox News host did not, however, bring up that Avenatti has only entered the public eye because he represents an adult film actress who was paid $130,000 to stay quiet about an alleged affair with President Donald Trump, which took place just after now–first lady Melania Trump gave birth to their son in 2006. Instead, Carlson insulted Avenatti.
"Here's a political rule of thumb," Carlson added, via Mediaite. "If the creepy porn lawyer is, quote, the savior of the republic in your view, you're probably not trying very hard to appeal to middle America. And Democrats are not. In the last year and a half, the Democratic Party has doubled down on every behavior that got Trump elected in the first place."
Avenatti fired back Friday morning on Twitter, commenting on Carlson's signature swooping haircut. "You know you are crushing them when surrogates like @tuckercarlson resort to name calling and claim your 'eyes are too close together,'" he posted. "What are you, 6 yrs old? And you expect to be taken seriously as a journalist? When you have that mop hair? #So1980s #pathetic #basta."