Tucker Carlson Interviews Don Cherry One Day After He Was Fired Over Immigration Rant, Says His Critics Are 'Fascists'
Don Cherry, a well-known Canadian hockey commentator, was fired by Rogers Sportsnet after an anti-immigration rant broadcast during a hockey game Saturday. On Tucker Carlson's Fox News show the day after the firing, Carlson called Cherry's critics "fascists."
Cherry, 85, and the play-by-play man for Hockey Night in Canada for three decades and known for his outlandish, loud suits, said the following about immigrants during a Saturday hockey game:
"You people ... you love our way of life, you love our milk and honey, at least you can pay a couple bucks for a poppy or something like that. These guys paid for your way of life that you enjoy in Canada, these guys paid the biggest price."
The tradition of wearing poppies on Remembrance Day, to memorialize the lives of those who died in World War I, is a tradition shared with the British.
After Cherry refused to apologize and after discussions with Rogers Sportsnet came to nil, he was fired.
"During the broadcast, he made divisive remarks that do not represent our values or what we stand for," said a partial statement from Rogers.
However, Cherry remained unrepentant.
"I know what I said and I meant it. Still do. Everybody in Canada should wear a poppy to honor our fallen soldiers," Cherry told The Canadian Press.
Cherry denies he was singling out visible minorities.
"I did not say minorities, I did not say immigrants. If you watch 'Coach's Corner,' I did not say that. I said 'everybody.' And I said 'you people,'" Cherry said.
"Irish, Scotch, anybody that's newcomers to Canada, and they should wear a poppy to honor our dead from the past, whether they're Scotch or Irish or English, or where they come from."
Cherry added he could have stayed on "if I had turned into a tame robot who nobody would recognize."
"I can't do that after 38 years," he said.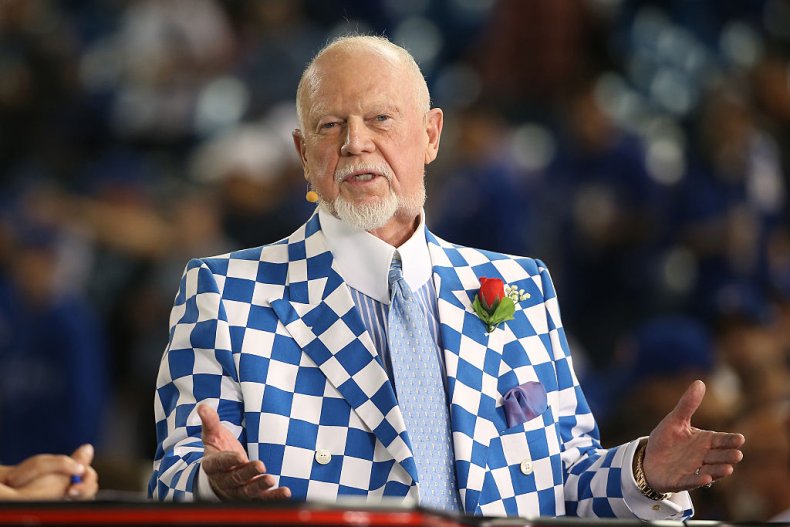 The Royal Canadian Legion, which raises money through the sale of poppies, said Cherry's "personal opinion was hurtful, divisive and in no way condoned by the Legion. We do remain appreciative of his passionate support for Veterans."
"We know many new Canadians understand and welcome the tradition of the red poppy and will continue to educate all citizens about the significance of this powerful symbol," the statement said.
On Tuesday night, Cherry appeared on Tucker Carlson Tonight.
"I should've said everybody should be wearing a poppy," said Cherry. "It's the two words that got me...'you people', as you know, people are very sensitive like that and they got me."
"They're not sensitive at all," Carlson said. "They actually have no real feelings, they are faking their outrage, they are trying to crush you because the want to exert power because it makes them feel big when actually, inside, they're small."