Tucker Carlson has mocked Dr. Jill Biden's title, likening the incoming first lady's title to Dr. Pepper and accused her of using 'Dr.' because she has "status anxiety."
The reactionary Fox News host has waded into the discourse surrounding Joe Biden's wife's honorific which has been heavily debated in recent days.
"Jill Biden is not a doctor, no. Maybe in the same sense Dr. Pepper is," Carlson said on Monday night's installment of Tucker Carlson Tonight.
"In 2007, at the age of 55, she got a doctorate in education, so she's got the same degree as Dr. Bill Cosby."
The Republican and staunch Donald Trump supporter then went on to accuse Dr. Biden of having what he called "status anxiety," saying she "decided to cure that, as so many do in our country, with another pointless title."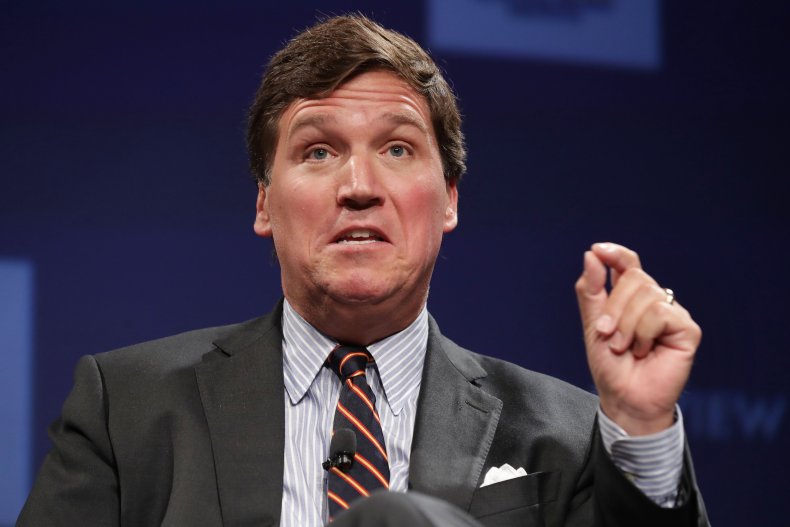 Carlson's attack stems from a piece published in the Wall Street Journal by Joseph Epstein who said that Dr. Biden should not use her doctor title because she has a doctorate in education, and not a medical one.
"Jill Biden should think about dropping the honorific, which feels fraudulent, even comic," Epstein wrote of the incoming first lady's use of the title. He also referred to her as "kiddo" in the piece.
Dr. Biden earned her title upon receiving a doctoral degree in education leadership from the University of Delaware.
The op-ed has sparked intense backlash and claims of misogyny with vice president-elect Kamala Harris' husband, Doug Emhoff pointing to the sexism behind the piece.
Epstein is also being criticized for some of his other op-eds—in 1970, he penned a racist and homophobic essay in Harper's Magazine that used the N-word repeatedly and described non-heterosexual people as "cursed."
Dr. Biden has since hit back at Epstein. The future first lady took to Twitter Sunday night to tweet: "Together, we will build a world where the accomplishments of our daughters will be celebrated, rather than diminished."
The first lady-elect's spokesperson Michael LaRosa described the op-ed as "pretty gross" while Joe Biden's communications director Kate Bedingfield said: "What patronizing, sexist, elitist drivel. Dr. B earned a doctorate in education, so we call her Doctor. The title Mr. Epstein has earned here is perhaps not fit for mixed company."
Former presidential candidate Hillary Clinton also weighed in on the conversation and stood up for Dr. Biden, tweeting: "Her name is Dr. Jill Biden. Get used to it."