Tucker Carlson Predicts Michelle Obama Could be 2020 Dem Nominee, Says That's Likely Why Barack Hasn't Endorsed Biden
Tonight on his Fox News show, Tucker Carlson Tonight, Tucker Carlson espoused the theory that Michelle Obama could run for president in 2020, which could be the reason Barack Obama has yet to endorse his former vice president Joe Biden.
Michelle Obama has stated that she doesn't want to run for president because she is not interested in politics, but Carlson said not to bet against her entering the race.
"Now, last week, the former first lady issued a statement saying that she has no interest in being president," Carlson said. "That's what she claimed. But there are signs that that's not true."
Carlson pointed to the actions of Obama adviser David Axelrod as a harbinger of things to come, claiming Axelrod has run a "scorched earth" campaign against Biden.
"Axelrod has called him a liar, called him a coward, all but accused him of having dementia," Carlson said. "Now, would David Axelrod be doing all that without the consent of the Obamas? No. There's no chance."
Carlson's second point was that Barack Obama did not want Biden to run for president.
"Not only has Obama refused to endorse Biden," Carlson said, "he tried to stop Biden from running in the first place."
Carlson then showed a short clip of Biden's October interview with Norah O'Donnell on the CBS news program 60 Minutes. When asked if the former president offered to endorse Biden, the candidate said no.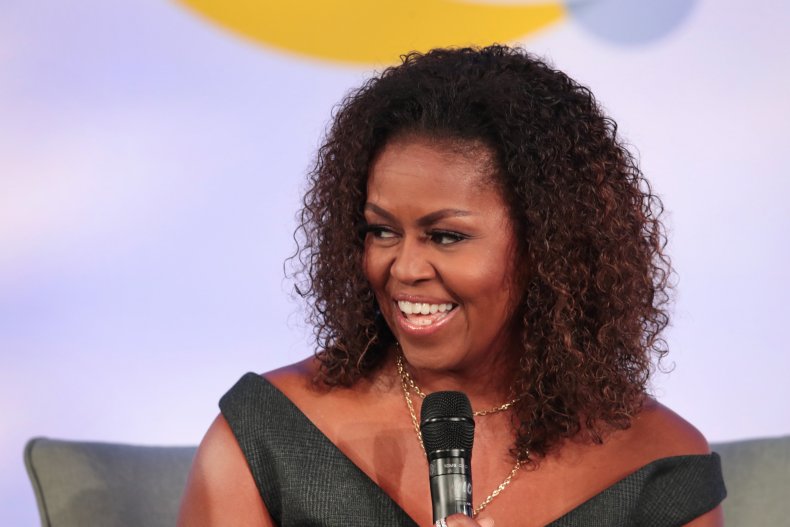 "Nah, we didn't even get there," Biden said. "I asked him not to. He said okay. I think it's better. I think he thinks it's better for me."
Carlson called Biden's response "pathetic."
"Obama hasn't endorsed Joe Biden because he doesn't want to endorse Joe Biden," Carlson said, implying that Obama has other plans for his endorsement.
Books by the Obamas also played into Carlson's theory, specifically the timing of their release.
"Obama's presidential memoir was supposed to come out this year," Carlson said. "Now, its release has been delayed till the middle of the Democratic primaries. In other words, at exactly the moments when Democrats will be thinking deeply about how to beat Donald Trump, America will be talking about the Obamas. Coincidence? Maybe it is."
"Maybe it's also a coincidence that Michelle Obama just released another book last week, one that of course will require her to get on the road and talk to crowds," Carlson added. "Maybe she really isn't interested in joining the race, but that would make her unusual among Democrats in this country."
Carlson seemed to believe Michelle Obama had an outside chance of picking up the Democratic nomination, saying "unexpected things happen far more often than we imagine they do or that we pretend that they do."
"The Democratic Party is ripping itself apart over race and gender and class," Carlson said. "Michelle Obama, let's be honest, is one of the only people who could unite the party's warring factions."