Tucker Carlson Ridicules Beto O'Rourke, Says Campaign Was a 'Constellation of Shallow, Fragile Dumb People Talking to Themselves'
Conservative pundit Tucker Carlson ridiculed now-former Democratic presidential candidate Beto O'Rourke following the latter's announcement to drop out of the race on Friday, Mediaite reports. The Fox News host ended his mocking remembrance of the Texas congressman's campaign saying with a laugh his campaign was "a constellation of shallow, fragile dumb people talking to themselves."
Throughout the clip, Carlson recalls various moments from O'Rourke's campaign. He began the clip sarcastically saying: "He was such an amazing guy that he didn't actually need to campaign." Before cutting to various short, iPhone-shot clips from the campaign, Carlson remarked: "He just needed a camera that would show the rest of us what his life was like."
Carlson then turned to media attention surrounding O'Rourke: "When Beto announced, the reaction was from the press immediate and enthusiastic...'He was real. He was our RFK, and he was very handsome.'" Before cutting to media praise, Carlson said: "Finally, a candidate the media likes."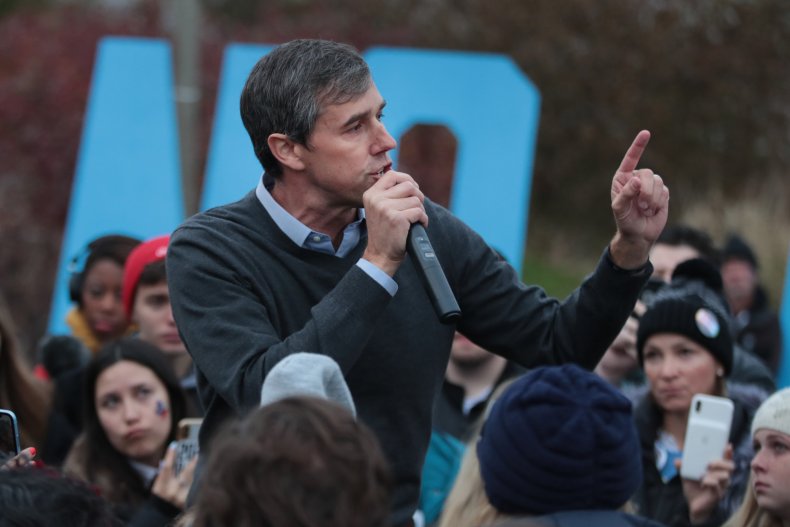 The Fox News host quickly changed his sarcastic tone to one that was dismissive of O'Rourke's campaign. "The aura faded fast though," he said, before calling the Texas Democrat "too 1990s for the new Democratic party, who is way too privileged." Carlson remarked that O'Rourke "was stuck apologizing for who he was," which the host called "the role the new Democratic party had ordained for people like him."
After a clip of Meghan McCain and Joy Behar of The View asking O'Rourke about his appearance on the cover of Vanity Fair, Carlson questioned, "If you can't stand up to the ladies of The View, if you have to grovel for how you were born, how you gonna lead a country of 350 million people?"
He also said that O'Rourke "on every issue, without exception, he took the most left-wing position you could take," as if to suggest that it was just a tactic to appeal to voters.
Carlson reached the end of his mock remembrance by calling the former candidate "the unshackled id of the Democratic Party." He said O'Rourke was "what Democratic primary voters would choose, if nobody else was voting, if they never had to worry ever again about winning an election." Carlson then compared O'Rourke supporters to those of "an indie rock band that wasn't very good but was considered cool."
President Donald Trump also mocked O'Rourke and his decision to drop out. At a rally on Friday, Trump called O'Rourke a "poor bastard" and a "pathetic guy."