Tucker Carlson Rips Warren Over Sanders Sexism Feud, Says Her Political Fortunes Changed Faster Than Her Ethnic Identity
Conservative Fox News pundit Tucker Carlson attacked Sen. Elizabeth Warren Tuesday over claims she had accused Sen. Bernie Sanders of sexism.
Carlson began the latest edition of his show Tucker Carlson Tonight with a segment on the "Dem Implosion" and the declining poll numbers of Warren. He claimed that the Democratic Party was "falling apart" due to the upcoming primary season, which he suggested was resulting in especially desperate maneuvers from Warren.
"In this environment, political fortunes can change overnight, faster than Warren's ethnic identity, even," said Carlson, referencing the controversy surrounding Warren's differing and disputed past claims of Native American ancestry.
"Suddenly the Warren campaign appears to be falling apart," Carlson added. "So, as she hurtles towards Earth, Warren has pulled her reserve chute. She's denouncing Bernie Sanders, wait for it... as a sexist. She claims that he said no woman could ever win a presidential election."
Reports emerged Monday about a private 2018 meeting where Sanders allegedly told Warren he did not believe a woman could win against President Donald Trump in the 2020 election. The basis for Carlson's claim that Warren accused Sanders of saying no woman could "ever" be elected president is unknown. Regardless, Sanders quickly denied the actual claim, telling CNN it was "ludicrous." Carlson sided with the Sanders denial, supporting his position by showing a 1988 video of Sanders explicitly saying that he believed a woman could win a presidential election.
"A woman can be elected president. You just saw it. So, has Bernie Sanders changed his mind about that? Elizabeth Warren claims that he has," said Carlson.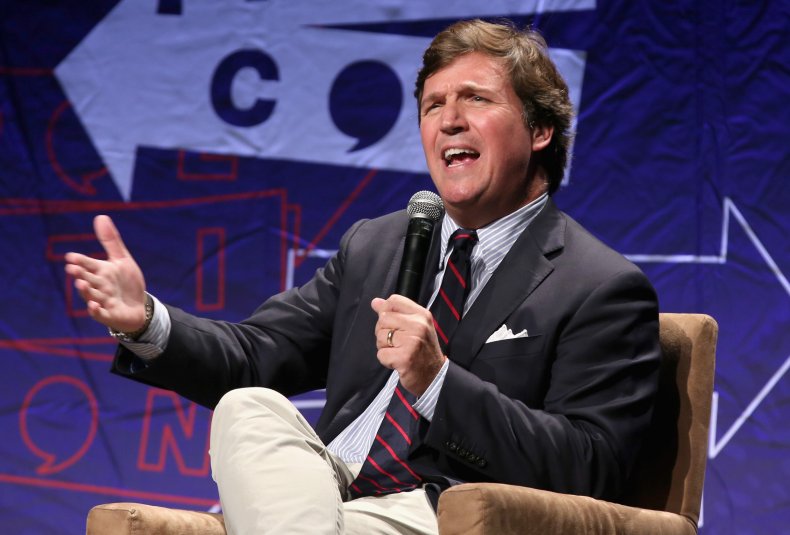 Carlson then offered a review of what he called "the evidence" against Warren's credibility. He claimed that she had "lied about her ethnicity in order to game the quota system at Harvard," along with a suggestion that her later "persona as a ferocious consumer champion" was tainted by earlier work where she allegedly helped corporations avoid paying people they had harmed.
"This is a person so synthetic and unsure of who she is that she can't even drink a beer with her own husband without coming off like the captive in a hostage video," added Carlson, in reference to a clip from a Warren campaign video.
Although Carlson is a staunch Trump supporter and rarely has flattering words for Sanders, he dismissed the idea that he could be misogynistic.
"Say what you want about Bernie Sanders, we do regularly, but he probably didn't attack Elizabeth Warren for being a woman," Carlson insisted. "There are a lot of reasons not to vote for Sanders, but you'd have to be a shallow lifestyle liberal to think sexism is one of them."
Carlson's overwhelmingly negative opinion of Warren has fluctuated somewhat over time. A rare moment saw him praising her "plan for economic patriotism" in June, but he has more often described her as "fake" and "synthetic." If he is correct about her election chances after the Sanders claim, she is likely to become a less frequent topic on his show.
"If that's Elizabeth Warren's Hail Mary pass, and it is, she's done," Carlson said. "It's over. "
The graphic below, provided by Statista, shows American sentiment to having a female president.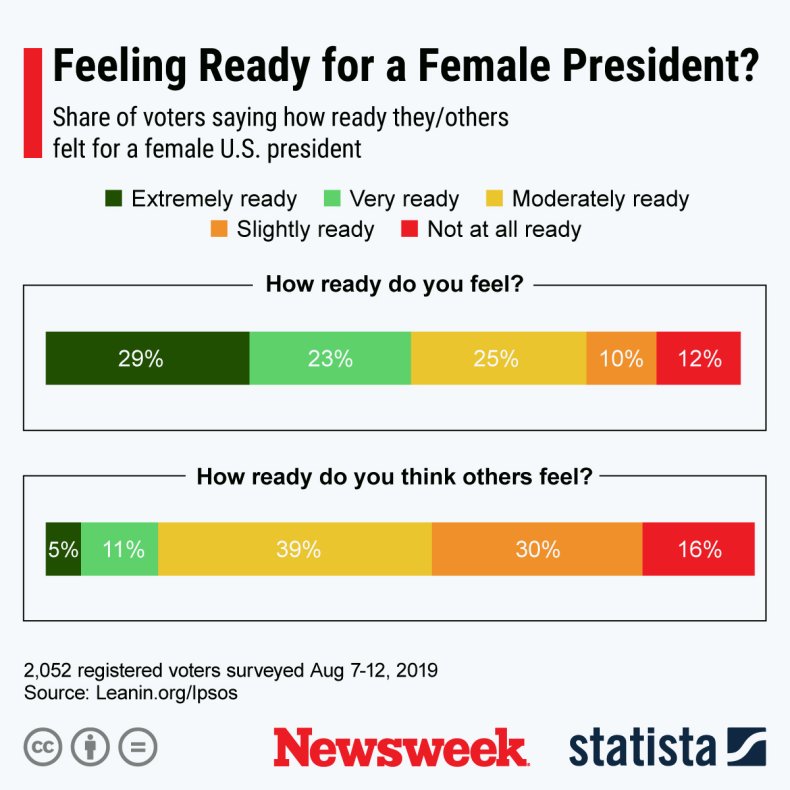 This article was updated to include an infographic.