Fox News host Tucker Carlson debunked rumors that his program would be moving to another news network on Monday.
Carlson was apparently addressing a social media post that circulated over the weekend, implying that Carlson was leaving Fox News for conservative media outlet Newsmax. President Donald Trump has recently encouraged his supporters to watch networks such as Newsmax and One America News (OAN) that appear to be more sympathetic to Trump's message.
"Over the weekend we got a lot of calls asking if this show was leaving Fox News," Carlson said during his Monday broadcast. "Ironically at that very moment we were working on a project to expand the amount of reporting and analysis we do in this hour across other parts of the company."
"This show is not going anywhere," Carlson added. "It's getting bigger. People who run Fox News want more of it, not less, and we are grateful for that. We'll have specifics soon. But as always, thank you for your trust in us. We will do our best to be worthy of it."
Trump began criticizing Fox News on social media after the network called the presidential election for President-elect Joe Biden. In a Thursday tweet, Trump claimed that ratings for Fox News programming were going down.
"@FoxNews daytime ratings have completely collapsed," Trump wrote. "Weekend daytime even WORSE. Very sad to watch this happen, but they forgot what made them successful, what got them there. They forgot the Golden Goose. The biggest difference between the 2016 election, and 2020, was @FoxNews!"
However, according to a Fox News quarterly report, the network was first among daytime news channel viewers for the third quarter of 2020. Fox News averaged 1.8 million viewers. MSNBC averaged 1.2 million while CNN averaged 971,000 viewers.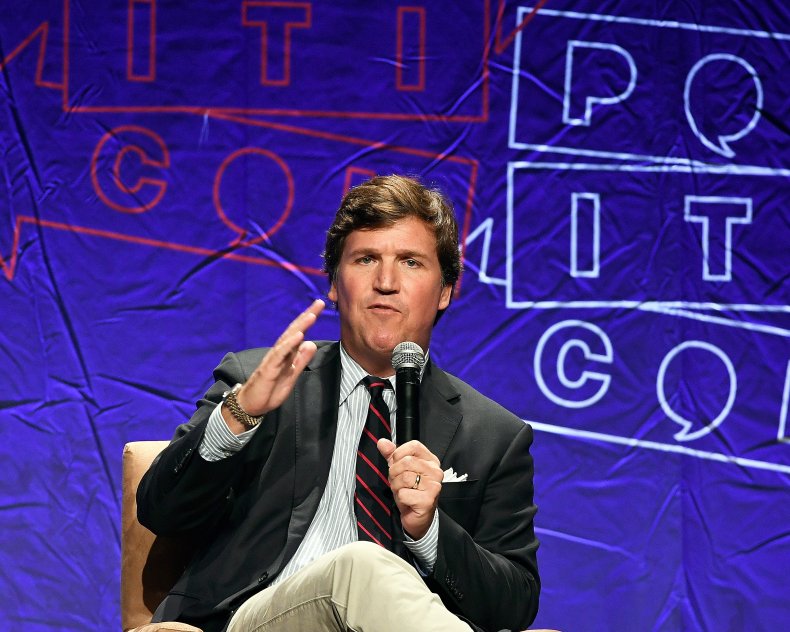 Newsmax has yet to call the election, although many other mainstream media outlets have projected a win for President-elect Joe Biden. In a Sunday interview with Variety, Newsmax CEO Christopher Ruddy said his network was "waiting for the states' certification and the electoral college" before calling the election.
"We will be supportive of whoever the next president is," Ruddy added.
Trump has also suggested OAN as a Fox News alternative. In a statement emailed to Newsweek on Tuesday, OAN President Charles Herring said that over the last few weeks, OAN had "experienced historic ratings, breaking into the top 10 cable channels, all genres, as measured across a major cable provider in over 70 markets. OAN ranked as the 4th national cable news network with only FNC, CNN, and MSNBC ahead, but in the sights of OAN."
"We appreciate all of our viewers," Herring added, "including President Trump."
After rumors surfaced in November that Trump was interested in purchasing a television network after his presidential term, OAN owner Robert Herring suggested on Twitter that Trump should collaborate with OAN. "Mr. President, instead of launching your own media company," Herring tweeted on Friday, "I invite you to join forces with @OANN. Conservative-friendly and dependable news is sure to 'TRUMP' Fox."
Ruddy said Sunday that while Newsmax would be interested in working with Trump to create a television program, "we have always seen ourselves as an independent news agency and we want to continue with that mission."
Updated 5:58 p.m. EST 11/17/2020: This story has been updated with a statement from One America News President Charles Herring.