Tucker Carlson Mocks the Bidens, Says Relationship Is a PR Stunt
Tucker Carlson has again lashed out at the Bidens, taking aim at how the media portrays the couple's relationship and labeling their affection a PR strategy.
The Fox News host opened his Tuesday night show with a monologue about Joe and Jill Biden, condemning some light-hearted coverage of the new president and first lady before launching into a tirade suggesting that Dr. Biden is a "caretaker."
"Not since Antony dined with Cleopatra in downtown Antioch—before they killed themselves, obviously—has a country witnessed a love story as poignant as Jill and Joe's," he said sarcastically.
"No, ladies and gentlemen, Jill Biden is not Joe's caretaker. She isn't his nurse. She's his fully equal romantic partner," Carlson said. "Together they are like besotted teens, yet at the same time they are the wise and knowing parents of the nation."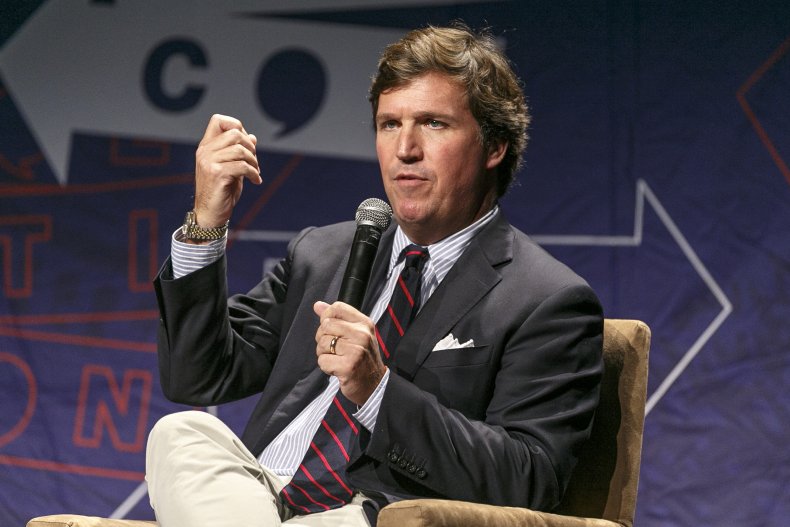 Carlson then lambasted a Politico article about the Biden's "romantic gestures."
The article read: "Historians and relationship experts agree: the first couple's romantic gestures aren't just genuine—they're restorative."
"The Bidens' affection is totally real," Carlson said. "It's in no way part of a slick PR campaign devised by cynical consultants determined to hide the president's senility by misdirection. No, not at all! Their love is as real as climate change!"
Perhaps the Fox News anchor is not used to displays of affection from a first couple after four years of Melania Tump's famously cold demeanor towards her husband.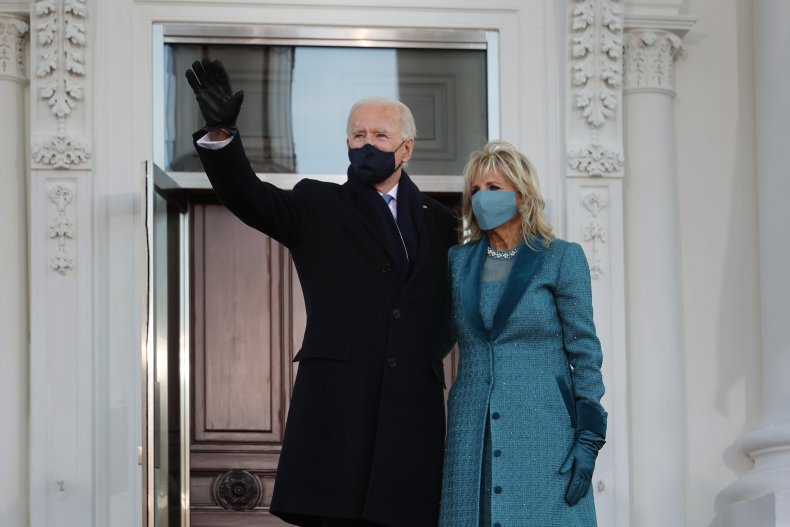 Carlson's rant comes just days after Valentine's Day, when Dr. Biden decorated the White House lawn with heart-shaped signs. The hearts carried messages such as "healing," "compassion," gratitude" and "unity" on them.
When Dr. Biden was asked what had inspired her to put up the decorations, she said: "I just wanted some joy. With the pandemic, just everybody's feeling a little down. So, it's just a little joy. A little hope. That's all."
The president added that Valentine's Day was his wife's "favorite day. For real."
Meanwhile, Carlson went viral last week for saying George Floyd died of a drug overdose.
He went on to attack the Democrats' response to Floyd's death and attempted to connect the party's reaction to the Black Lives Matter movement and the Capitol riot on January 6.
"Beginning on Memorial Day, BLM and their sponsors in corporate America completely changed this country," he said. "They changed this country more in five months than it had changed in the previous 50 years. How'd they do that? They used the sad death of a man called George Floyd to upend our society."
The Hennepin County Medical Examiner in Minnesota found that the manner of death was homicide and the cause of death was "cardiopulmonary arrest complicating law enforcement subdual, restraint, and neck compression."