Tucker Carlson Says Los Angeles About to 'Collapse' After 'Legalizing' Crimes
Fox News host Tucker Carlson said that Los Angeles is about to "collapse" after swearing in a new progressive district attorney this week, insisting that liberal policies are "destroying" American cities.
The Quote
During the Tuesday edition of Tucker Carlson Tonight, Carlson offered the following harsh words for Democratic Los Angeles District Attorney George Gascón:
"Our second largest city is on the verge of collapse tonight, we're sad to say. They've legalized a whole laundry list of crimes. People will flee Los Angeles.... George Gascón was sworn in as the district attorney of the city of Los Angeles on Monday of this week... If you've not heard that name you should know that Gascón is best known for destroying the city of San Francisco. He was the district attorney there for eight years, from 2011 to 2019. Under his tenure, San Francisco led the state of California in property crimes and violent crimes but ranked near the bottom in arrests. You might be wondering, with someone with a track record like that, how that person could move up and become DA in Los Angeles, or anywhere? And the answer, of course, is that he had powerful help. Gascón's campaign received millions of dollars from George Soros and other left wing donors, people who don't live anywhere near the communities he plans to destroy. And he does plan to."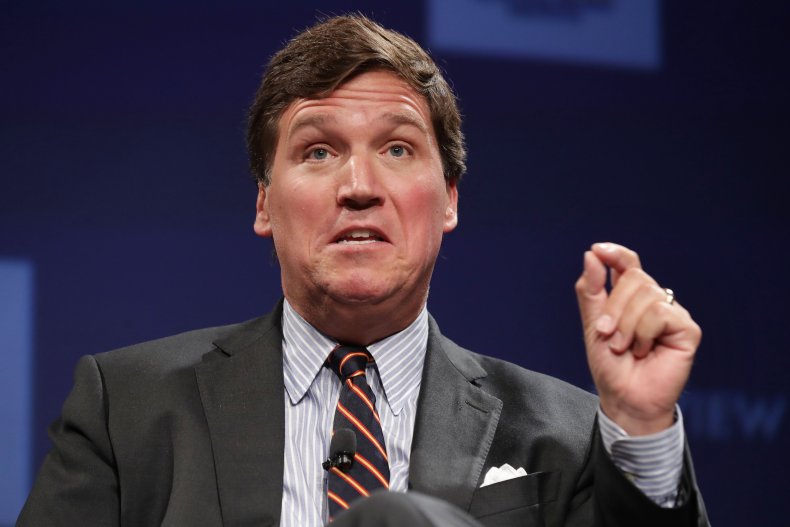 Why It Matters
A larger debate on issues of "law and order" has been raging throughout the country this year in the wake of mass protesting against police brutality and racial injustice, which became widespread following the May 25 police killing of George Floyd.
President Donald Trump has repeatedly claimed that "Democrat-run" cities are hubs for criminal activity and general lawlessness, one of the key issues that he campaigned on during his failed bid for reelection.
Carlson has boosted much conservative rhetoric during monologues in recent months, insisting that the policies of progressive politicians have made certain cities virtually uninhabitable by causing issues like increased homelessness and violent crime.
Gascón announced a series of controversial policy changes on Monday. New policies include ending the death penalty, discontinuing the use of sentencing enhancements and cash bail for many offenses, no longer trying any children as adults and not filing charges for certain offenses deemed to be related to poverty, homelessness or a mental health condition.
Gascón won November's election for district attorney despite being opposed by his former boss, San Francisco Mayor London Breed, who endorsed his opponent in the race, former Los Angeles District Attorney Jackie Lacey.
The Counterpoint
There is little evidence that liberal policies have led to a worsening of violent crime in cities, nor is there any reason to believe Gascón intends to "destroy" Los Angeles. Statistics show crime has been consistently declining overall in cities for decades, regardless of the party affiliation of local officials.
One area that has worsened recently is homicide, with rates in cities rising significantly during 2020. However, the uptick in murders does not appear to be the result of liberal policy missteps, with cities controlled by both Democratic and Republican leaders experiencing similar rates of increase.
Gascón, a former Los Angeles police officer and police chief of Mesa, Arizona, insists that his approach will not endanger residents and is instead focused on protecting the vulnerable. The per capita rate of violent crimes in San Francisco decreased during Gascón's tenure as district attorney, although property crimes increased.
"I recognize those are big changes," Gascón said of his Los Angeles policy changes on Monday. "But they are changes that will enable us to actually protect the truly vulnerable."
Newsweek reached out to the Los Angeles District Attorney's Office for comment.