Tucker Carlson Says 'Our Body, Our Choice' to Chelsea Clinton's Claim GOP Men Avoid Vaccine
Fox News host Tucker Carlson has mocked Chelsea Clinton for accusing him of discouraging Republican men from getting the COVID-19 vaccine.
In response, Carlson said, "Our body, our choice," a slogan often used by women who support reproductive rights.
On April 14, Clinton posted a tweet mentioning that Carlson's show remains active on Facebook even though his broadcasts and its page spread disinformation about the vaccine.
"Especially troubling given Republican men are currently most likely to say they're not interested in being vaccinated," Clinton wrote.
In response, Carlson mocked Clinton on the Thursday installment of his show.
"Internationally renowned humanitarian and intellectual Chelsea Clinton has had about enough of this show, so she's called today for Facebook to shut us down," Carlson said. "Why? Because we asked obvious questions about the coronavirus vaccine."
Carlson said his show has been "pretty adamantly pro-vaccine since the first day." In his Thursday night broadcast, Carlson said he has never doubted that the vaccines work. "We do support science and do support vaccines and have faith in American science," he said.
He has, however, repeatedly questioned whether the vaccines are safe or effective. "The only reason we are asking the question is because the people in charge are acting like it doesn't work," Carlson said in his Tuesday night broadcast.
In past broadcasts, he has accused federal and health authorities of lying about the vaccine's safety. He has called the government's vaccine rollout a form of "social control." He has also claimed that philanthropist Melinda Gates persuaded social media companies to censor any dissent about the vaccines.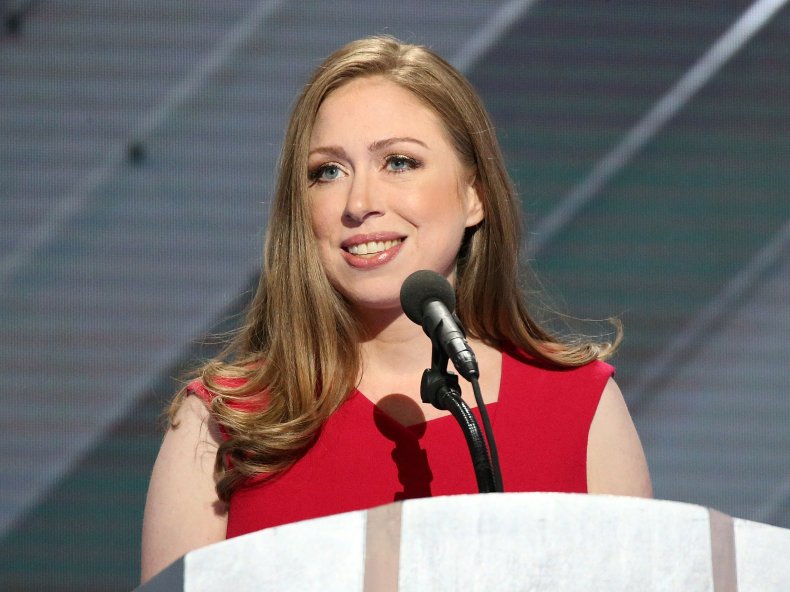 Carlson has also said that the vaccine may not be as effective as some claim since infectious diseases expert Dr. Anthony Fauci recommends that vaccinated people continue to wear face masks. Carlson had a similar reaction to Pfizer's recent announcement that people may require a third vaccine 12 months after their second dose in order to maintain immunity.
Clinton's reference to Republican male vaccination skeptics may have referred to an early March PBS NewsHour/NPR/Marist poll. The poll showed that 49 percent of Republican men said they would not get the vaccine.
Carlson pointed out that other groups may be even more likely to refuse the vaccine. For instance, a Texas A&M-led survey conducted in summer 2020 found that women and Black women were the groups most likely to refuse one.
In response, Carlson said, "Our body, our choice." A similar phrase is often used by reproductive rights advocates who oppose anti-abortion laws.
But Carlson has repeatedly stated that people should have the right to refuse the COVID-19 vaccine, especially if they feel their questions haven't been answered.
Not everyone who fears the vaccine is an anti-vaxxer, Carlson said, and research by the Vaccine Confidence Project at the London School of Hygiene and Tropical Medicine, agrees.
People adverse to receiving the vaccine often fear negative health effects or feel suspiciously of medical authorities, the project said. Also, some people reject vaccines, the project added, because they haven't had their concerns addressed by the information available on the websites of the World Health Organization or Centers for Disease Control and Prevention.
Update (4/16/2021, 12:55 p.m.): This article has been updated to include additional quotations from Carlson provided by Fox News.