Tucker Carlson Slams Lindsey Graham Over 1/6 Comments: 'What The Hell's Wrong With You?'
Amidst his own controversy surrounding January 6, Fox News host Tucker Carlson slammed Senator Lindsey Graham for reportedly telling Capitol Police to shoot rioters.
"On January 6, Lindsey Graham was running around the Capitol, ordering the Capitol Police to murder the protesters," Carlson said.
He then referenced comments the South Carolina Republican reportedly made during the Capitol Riots that were published in The Washington Post on Sunday.
Graham was quoted as saying, "What are you doing? Take back the Senate! You've got guns. Use them. We give you guns for a reason. Use them."
Carlson condemned Graham's suggestion that the police "shoot American citizens for the crime of trespassing."
"Really? This is the conservative position on armed protesters? Look, they shouldn't have been there. We've never defended that and we never would," Carlson continued. "But kill them? What the hell is wrong with you, Lindsey Graham? How long before you're ordering drone attacks on people's politics you don't like?"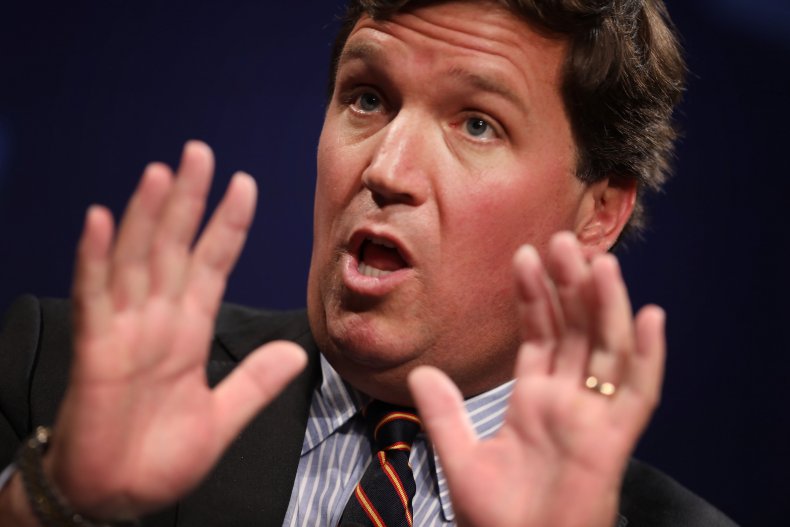 Carlson has long been critical of the South Carolina Republican—who turned on former President Donald Trump immediately after the Capitol Riot.
In September, Carlson took aim at Graham and called him a coward for not appearing on his show. The night before that, the Fox News host said the senator was a liar for not having a firm stance on the war in Afghanistan.
"We'd love to know what Lindsey Graham thinks about that," Carlson declared. "You see him on television quite a bit—all the time—on his never-ending fundraising tour. 'I'm a conservative, send me money!' It's political televangelism," Carlson said. "But weirdly, Lindsey Graham won't come on this show, and that's a shame because it would be a worthwhile conversation for everyone. The invitation remains open."
Earlier this year, Carlson also bashed the Republican on his show for allowing President Joe Biden's judicial nominees to be confirmed. Graham, who serves on the Senate Judiciary Committee, voted in favor of all the president's selections.
And in March 2020, the Fox News host accused Graham of "working to reward the Chinese" during the coronavirus pandemic by "passing out residency documents to rich Chinese, nearly all of whom by definition have ties to our enemies in the Chinese government."
"Why is he pushing it at the very moment that the threat we face from China has never been clearer or more imminent?" Carlson asked.
Carlson's criticism of the Republican comes as he faces backlash of his own for his new Fox Nation documentary Patriot Purge. The three-part series has been widely criticized for statements about how the Capitol insurrection may have been deliberately misrepresented.
"False flags have happened in this country. One of which may have taken place on January 6," a voice says in the trailer. Another voice can be heard saying, "the left is hunting the right."
Despite the disapproval from all sides of the aisle, Carlson has defended his work.
"This is not CNN. We work for Fox News," he said on Thursday after Rep. Liz Cheney said the series peddles lies. "Our bosses don't pull people off the air just because some screechy little politician doesn't like what we say."
Newsweek reached out to Senator Graham's office for comment.