Attorney and former Army Ranger sniper Ryan Cleckner appeared on the Fox News program Tucker Carlson Tonight to discuss the church shooting in Texas Sunday, telling guest host Mark Steyn that if politicians who are in favor of gun control had their way, more people would have lost their lives.
Two people lost their lives when gunman Keith Thomas Kinnunen opened fire at the West Freeway Church of Christ in White Settlement, Texas. Kinnunen himself was killed by the church's head of security, Jack Wilson.
Steyn made the point that former vice president and Democratic presidential candidate Joe Biden has an armed Secret Service detail that accompanies him, alluding to the fact that Biden has included banning the manufacture and sale of assault weapons in his policy platform. Biden also touts a gun buyback program and the regulation of existing assault weapons.
"[Biden] needs armed security and everybody else can do without and can just call 911," Steyn said.
"If we look at the anti-gunners, Joe Biden, he is wrong," Cleckner said. "He was dead wrong. If he has his way, there would be a lot more people dead in that church."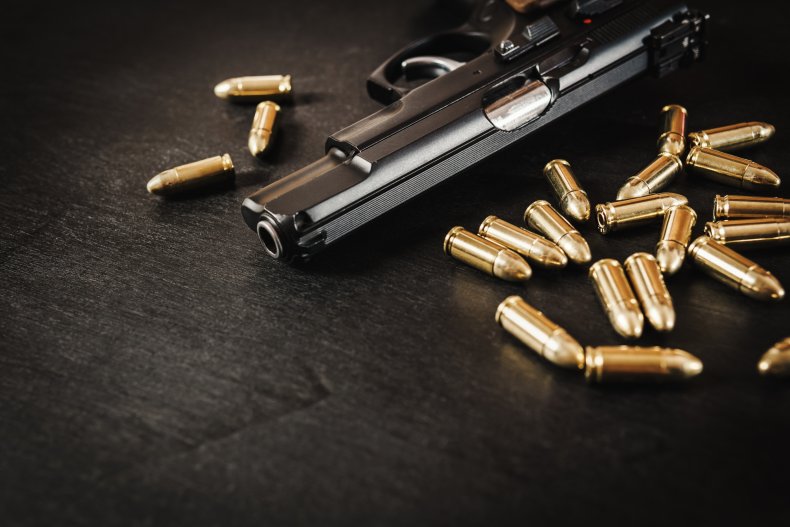 Steyn said that defense against an active shooting situation is why we have a Second Amendment "to defend ourselves against those who wish to do us harm."
While he appreciated Texas governor Greg Abbott passing state laws in September that allowed licensed gun owners to carry their weapons in places of worship, Steyn said that particular aspect of law was already covered by the Second Amendment.
"Our constitutional rights belong to us before the government," Cleckner said. "The government gives us the right to carry in church and it is so sad to me that we have to have a law in Texas that allows them to exercise the fundamental right to defend themselves in church."
"Criminals aren't allowed to do anything with law," Cleckner continued. "And we talked about this before, the very definition of a criminal is they don't obey laws. No law allowed that bad guy to walk into a church and kill people. It is sad that we have to have laws allowing to defend against that."
Cleckner had nothing but praise for Wilson, who is credited with saving other members of his congregation from Kinnunen.
"Where do I start except to say thank God for Mr. Wilson and his Sig P-229 handgun and his practicing out at the range for him to be able to make that one shot and save all of those lives," Cleckner said.
Wilson, a firearms and instructor and former reserve deputy sheriff, said in a Facebook post that the events at the church placed him "in a position that I would hope no one would have to be in, but evil exists and I had to take out an active shooter in church."
"I'm thankful to GOD that I have been blessed with the ability and desire to serve him in the role of head of security at the church," Wilson wrote. "I am very sad in the loss of two dear friends and brothers in CHRIST, but evil does exist in this world and I and other members are not going to allow evil to succeed."
Deacon Anton "Tony" Wilson and Richard White, both members of the church's security team, were killed in the shooting.