Tucker Carlson's Rebuke of Conservative Think Tank Heritage Foundation Smashes Friday Ratings, Draws Over 3 Million Viewers
Tucker Carlson's rebuke of the conservative think tank The Heritage Foundation drew more than three million viewers to Fox News on Friday night, a figure that beat the network's own program, Hannity, and MSNBC' The Rachel Maddow Show.
Fox News held an average of 2.5 million primetime viewers in 2019 giving the network its highest-rated year ever.
On Friday's Tucker Carlson Tonight, the host criticized The Heritage Foundation for its alleged views on protecting the rights of big technology companies, saying it "no longer represents the interests of conservatives."
"And then there's The Heritage Foundation, maybe the biggest and best-funded think tank in Washington," Carlson said. "Half the conservatives in this city seem to have worked there at one time or another. To this day, there are a lot of nice and very well-meaning people at Heritage but as an organization, Heritage no longer represents the interests of conservatives, at least on the question of tech."
Carlson cited a paper by The Heritage Foundation called "Free Enterprise is the Best Remedy for Online Bias Concerns" as evidence that The Heritage Foundation "defends the special privileges that Congress has given to Silicon Valley left-wing monopolies."
"And if conservatives don't like it, Heritage says, well, they can just go and make their own Google," Carlton said.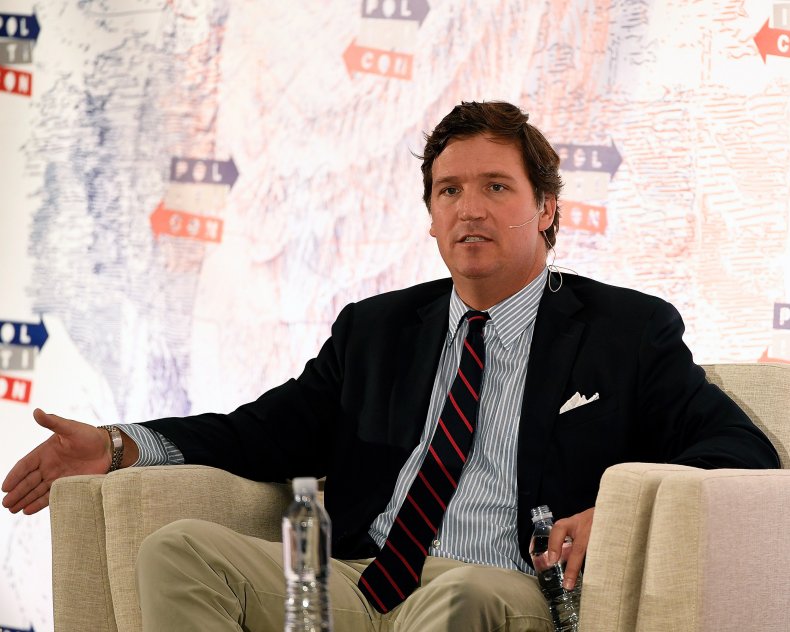 "They make deals with people who hate you," Carlson added. "They secretly sell out your interests, then they beg you to tithe like it's the medieval church. Like you owe them your money. That's the system that we've had for decades. Maybe that's why no matter how much money you send, nothing gets more conservative. Just the opposite. You wonder just how long this system can continue."
In a statement released Saturday, Vice President of communications for The Heritage Foundation Rob Bluey called Carlson's statements "false, outrageous, and unfounded accusations."
"Rather than engage in a substantive policy debate, he chose instead to make ad hominem attacks and question our integrity," the statement read. "We are disappointed this came from someone whom we admire and respect. The Heritage Foundation will not let these attacks go unanswered and we welcome the opportunity to have a substantive debate on public policy."
Carlson was formerly employed by The Heritage Foundation and was named the recipient of the Salvatori Prize for American Citizenship in June of 2018.
"At a time when the press has become doctrinaire and is afraid to discuss what really ails America," said Director of The Heritage Foundation's B. Kenneth Simon Center for Principles and Politics David Azerrad at the time, "Tucker Carlson is one of the very few prominent journalists who hosts genuine debates and who challenges the pieties of both the Left and the Right."
Newsweek reached out to The Heritage Foundation for comment but did not receive a response in time for publication.