Tucker Carlson's Tony Bobulinski Interview Viewed Over 2.5 Million Times on Twitter, as Trump Says Big Tech Is Suppressing the 'Biden Corruption' Story
Fox News host Tucker Carlson's interview with Tony Bobulinski, a former business associate of Hunter Biden, has been viewed over 2.5 million times on Twitter as President Donald Trump repeatedly tweeted about Big Tech companies suppressing the alleged 'Biden corruption' story.
The video—posted on Carlson's Twitter page—has been shared over 65,000 times on the platform and boasts more than 115,000 'likes.'
"Why isn't Twitter trending Biden corruption? It's the biggest, and most credible, story anywhere in the world," Trump tweeted on Wednesday. "Fake Trending!!!"
A few hours earlier, the president tweeted that the platform "refuses to allow any mention of the Biden corruption story," adding that it "isn't allowing a word to be said about it."
Carlson tweeted a similar message Tuesday night aimed toward the mainstream media, writing that they have "suppressed Tony Bobulinski's story."
Claims that big tech companies are suppressing conservative news have ongoing for some time. Tensions between Republicans and the executives of large social media sites were recently amplified after Facebook and Twitter prevented the circulation of a New York Post story involving Hunter Biden—a decision based on limiting the spread of disinformation and noting the article's questionable sourcing. Although the decision was later reversed by Twitter CEO Jack Dorsey, it further encouraged Republicans to claim that these platforms are run with an anti-conservative agenda.
On Wednesday, the CEOs of Twitter, Facebook and Google testified before the Republican-run Senate Commerce Committee over allegations that the platforms are systemically biased against conservatives and accused the executives of selective censorship.
The hearings intended to discuss the controversial, decades-old law Section 230 of the Communication Decency Act, which says that websites cannot be held legally responsible for what people post and allows social media sites to police content as they see fit.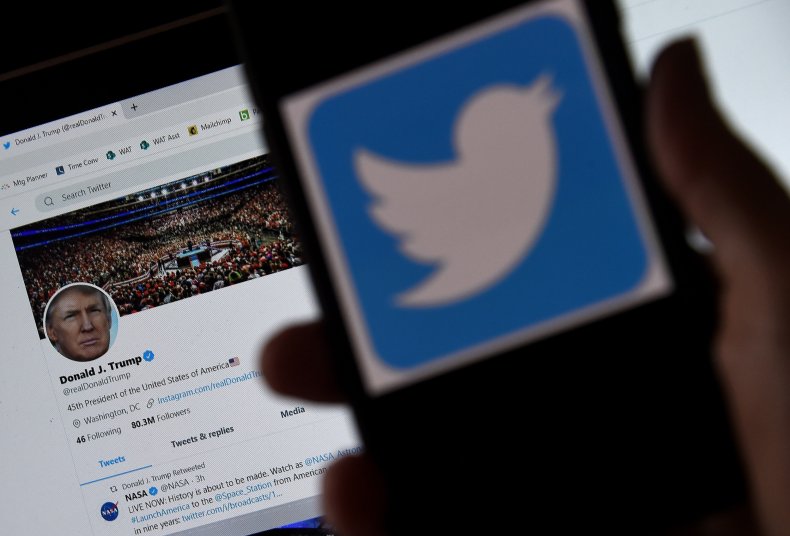 Texas Republican Senator Ted Cruz complained about Dorsey's handling of the New York Post story, claiming that Twitter was attempting to influence the election and interfere with the free press.
Although Dorsey said that the decision to block the New York Post's story was "incorrect," he noted that Twitter couldn't influence the election due to the existence of various social media channels where Americans could communicate.
According to Twitter, the platform is no longer blocking the sharing of links to the Post's articles on Hunter Biden. Since the platform can't retroactively change enforcement decisions, the New York Post's Twitter account will be unlocked once the paper deletes its original tweet linking the articles that Twitter considered violations, and it would be able to retweet those links afterward.
During the interview on Tucker Carlson Tonight, Bobulinski claimed to have information on former vice president Joe Biden's alleged business dealings in China and said that he has documentation that will implicate the former vice president and his son. Those allegations are unverified at this time.
Last week, The Wall Street Journal published an article stating that the texts and emails it received from Bobulinski provide no evidence that Joe Biden was involved in his son's business dealings in China.
"Text messages and emails related to the venture that were provided to the Journal by Mr. Bobulinski, mainly from the spring and summer of 2017, don't show either Hunter Biden or James Biden [Joe Biden's brother] discussing a role for Joe Biden in the venture," the Journal reported.
The former vice president has also repeatedly denied having "overseas business whatsoever."
"Joe Biden has never even considered being involved in business with his family, nor in any overseas business whatsoever," Biden campaign spokesperson Andrew Bates told the Journal in a statement. "He has never held stock in any such business arrangements nor has any family member or any other person ever held stock for him."
Newsweek reached out to the Biden campaign for comment, but did not receive a response in time for publication.