Tucson Police Shortage Results in Mental Health, Substance Abuse Experts Responding to Some Calls
Tucson, Arizona's Police Department is rearranging its staff for certain calls because of a staffing shortage. Rather than going to the TPD, some calls will now be sent to mobile crisis teams, which are staffed with mental health, substance abuse and homeless outreach experts.
These teams will handle reports of noncriminal homeless activity on public property, minor noise complaints, panhandling, requests for welfare checks and suicidal individuals who are not a threat to others, according to Police Chief Chris Magnus.
Law enforcement officials will continue responding to calls that involve violence, large, disruptive gatherings or any immediate threat to public safety.
Tucson City Manager Michael Ortega said the transfer of certain police calls follows the growing public support for nonpolice responses to nonviolent situations.
"This falls in line with the mayor and City Council vision with regard to the community safety pilot program," Ortega said. "How we can deploy other resources, and the funding of that is both the function of other partners as well as our own."
In the past year, Black Lives Matter and other activists have pushed to "defund the police," calling on local governments to reallocate money for policing to other community services.
The Tucson Police Officers Association called the cutting back on calls "unfortunate" for both police and communities. But the TPOA said it supported these calls being handled by crisis management teams, which are funded by state and federal tax dollars.
"I think that will benefit the citizens of Tucson," said Don Jorgenson, president of the TPOA and a TPD employee.
The announcement was also well received by the local Black Lives Matter chapter. In a Facebook post, Black Lives Matter Tucson called the move a "start" and said that none of these calls should have been handled by the TPD to begin with.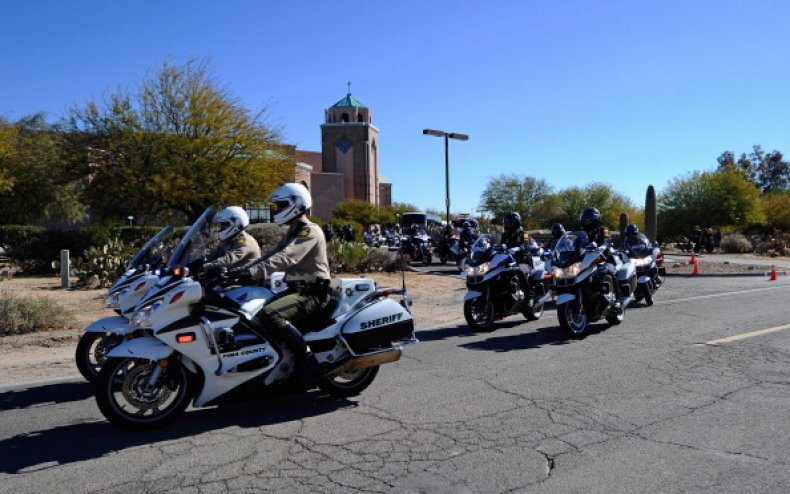 In an extended effort to address the staffing shortage, Mayor Regina Romero will also shrink her security detail to better respond to resident calls. Two full-time members of her team will return to the police force when she is not at a high risk of harm.
Romero's office said that amid these new changes, it will look into the retention issues the department is facing.
"Mayor and Council have given direction to the City Manager to conduct a citywide market compensation analysis to produce a plan that addresses the needs of our entire organization, including our Police Department, and is fair to all of our 3,500+ employees," the mayor's office said in a statement. "The analysis is due back to Mayor and Council during our April 6th meeting."
Magnus said that many of his officers have left for higher pay elsewhere and that the department's lower wages make it harder to attract new replacements. A recent study, which the chief cited in his presentation to the City Council, found that TPD officers make 13.4 percent less, on average, than members of nearby police departments.
Newsweek reached out to the TPD for further comment but did not hear back before publication.