Tucson's New Law About Recording Police Faces Backlash Over Vague Wording
A municipal ordinance passed mid-April in Tucson, Arizona has received blowback for allegedly criminalizing any recording of police. Though the ordinance specifically says that recording police isn't prohibited, activists still worry it's so broadly worded as to ban just that.
Now the Tucson mayor has said that she'd like to revise the law to make its meaning and restrictions more clear.
On April 21, the Tucson City Council passed an ordinance meant to restrict the ability of citizens to interfere in a crime scene.
The ordinance specifically says that it does not prohibit people from recording police. It states, "The acts of recording police activity or engaging in constitutionally protected speech alone shall not be considered prohibited conduct under this section."
However, the ordinance prohibits people from "knowingly engaging in conduct that materially inhibits, obstructs and hinders or delays" a police investigation. Doing so constitutes a Class 2 misdemeanor, punishable with a fine up to $750 and arrest.
Activists worry that despite the ordinance's carve out protecting recordings, police could still interpret the section on obstructions, hindrances and delays broadly, applying them to people who record police activity in any crime setting, according to Paul Gattone, a Tucson civil rights lawyer quoted in Tucson.com.
Gattone said the ordinance was passed in a rush without community input. The American Civil Liberties Union (ACLU) and other locals have said it shares Gattone's concerns.
Newsweek reached out to ACLU for comment. This story will be updated with any response.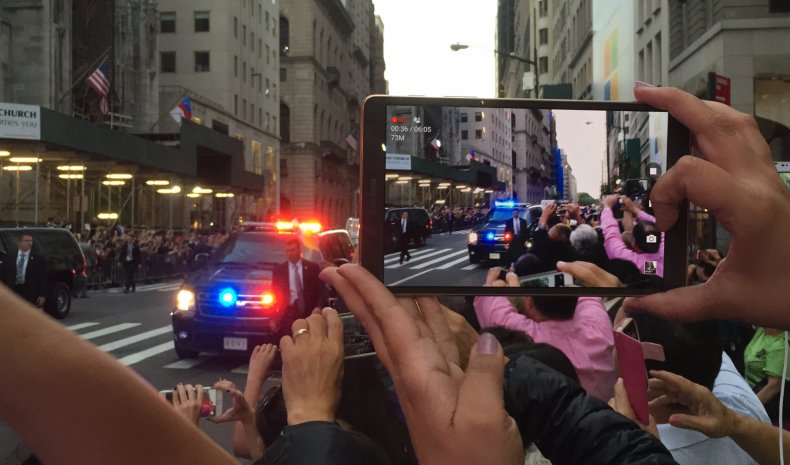 The ordinance captured public attention in part due to a June 7 tweet by rapper Ice Cube responding to another Twitter user who claimed the ordinance outlawed citizen recordings of police.
Tucson Mayor Regina Romero said on Monday that the law was meant to curb a national video trend of people showing up the crime scenes and interfering with police by shouting and screaming at officers on camera just to generate video views of the incidents online.
"I am going to recommend to Mayor and Council that we receive more community feedback, consider additional language, and bring the ordinance back for further review," Romero said.
She added that zero citations or arrests have been made under the ordinance since it was adopted, but understands why people are afraid that it could be abused to prevent people from recording police.
"The fear that our black brothers and sisters feel during their interactions with law enforcement is very real," Romero said in a public statement. "The ability to record members of our police department is a critical mechanism for public accountability, and in many instances, the only way injustices and abuses have been exposed across the country."