Tufts University to Remove Murals That Show 'Incomplete Story' by Excluding People of Color
Tufts University decided to remove long-standing murals from its campus because they exclude people of color, despite minorities being enrolled in the university at the time it was painted.
Tufts' announcement is only one of many lately regarding the status of a controversial installment on campus. Statues have been taken down, buildings have been renamed and on-campus artwork have been reworked. Ahead of Tufts' decision, the University of California-Santa Cruz announced the mission bell located on campus, seen as a symbol of racism by some populations, would be removed.
Tufts, a private university in Massachusetts, arrived at the conclusion about the artwork after students and faculty vocalized concerns that the murals failed to reflect the diversity of the institution and made some people even feel unwelcome in the space.
"We recognize that for many these murals are now, in their own right, part of Tufts' history ... however, our perspectives on history must encompass diverse experiences that we do not see reflected in the murals," Tufts President Anthony Monaco and Provost and Senior Vice President ad interim Deborah Kochevar said in a statement.
The murals were installed in the Alumnae Lounge in 1955 and "served as an important visual representation of the university's history," according to Monaco and Kochevar. However, after discussions in recent years, the murals will be removed. They will be professionally conserved and protected, as well as digitized to enhance educational opportunities.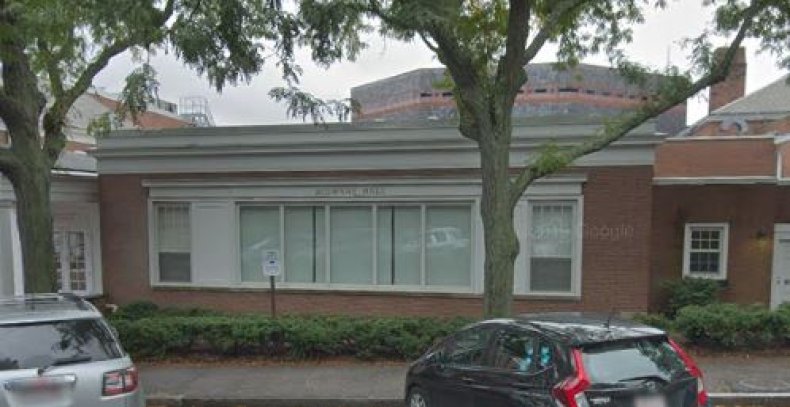 Boston artists Nathaniel J. Jacobson and Matthew W. Boyhan were commissioned to create the murals, which depicted the university's founding and Tufts at its centennial in 1952. Along with the founders, including Charles and Hannah Tufts, figures in the murals represent the university's early leaders and donors. Murals depicting the college's later years showcase distinguished alumni, student council and those enrolled in the military program.
"As a matter of historical record the murals tell an incomplete story about the origins and growth of Tufts," the school's website said. "There is not a single image of a person of color, for example, despite the fact that black students were enrolled at Tufts as early as the late 19th century, according to university archives."
The Alumnae Lounge was conceived in the "spirit of inclusion," according to Monaco and Kochevar. It was donated to the university by Jackson College women in a "significant gesture" toward increasing women at Tufts. The concerns about the mural were "particularly troubling," according to Monaco and Kochevar, because the Alumnae Lounge is one of the most heavily used spaces on campus.
"We hope that in future years this important gathering place will continue to honor and foster an evolving and dynamic understanding of diversity and inclusion at Tufts," Monaco and Kochevar said. "We believe it is important that our physical spaces reflect the university's values and offer a welcoming environment for all who study, work, or visit here."
Moving forward, the university asked Dina Deitsch, the director and chief curator of the Tufts University Art Gallery, to chair a new public art committee. The committee will be responsible for facilitating stakeholder input on a variety of issues, including conservation, programming, imagery and community engagement.