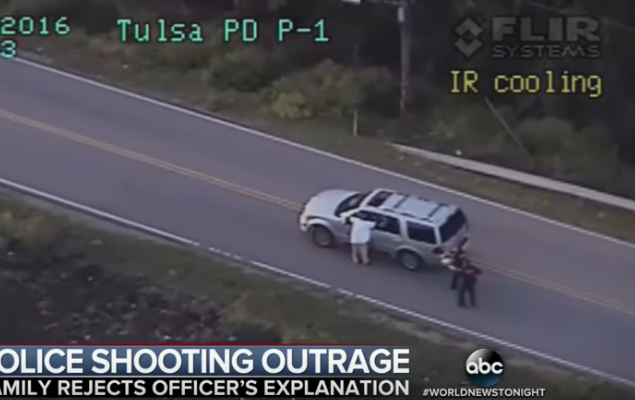 Protesters appeared outside a Tulsa courthouse after a former officer acquitted for killing an unarmed black man held a class on "surviving officer-involved shootings."
Former Tulsa Police Department officer Betty Jo Shelby was acquitted of first-degree manslaughter charges in 2017 after shooting and killing unarmed motorist Terence Crutcher, 40, in September 2016. Graphic video of the incident emerged showing several officers approaching and firing on Crutcher. A U.S. Department of Justice civil rights probe was opened into the fatal shooting. Shelby has since put her role in the shooting into a controversial "survival" class, Tulsa World reported.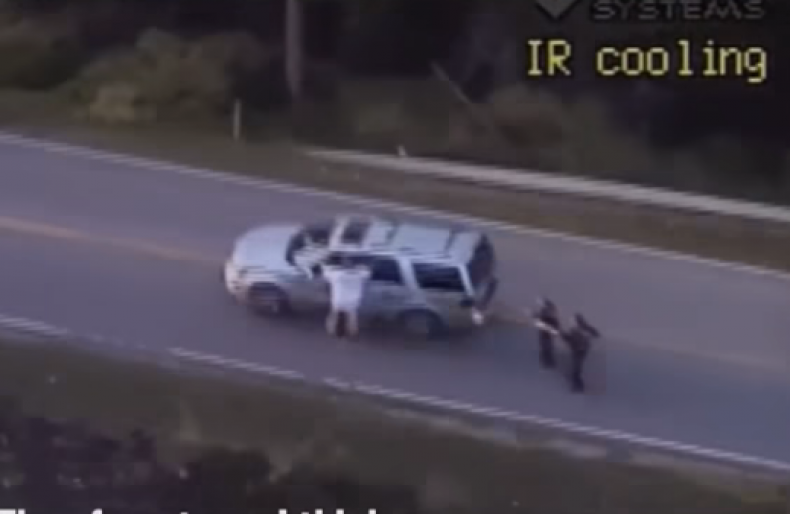 A Tulsa PD helicopter pilot recording the incident from above could be heard saying "that looks like a bad dude" before Shelby and other officers shot and killed the unarmed man who died at the hospital later that night.
Entitled, "Surviving the Aftermath of a Critical Incident," Shelby's class aims to teach law enforcement how to deal with "many of the legal, financial, physical and emotional challenges" that come as a result of officer-involved shootings. The classes started at the Tulsa County Sheriff's Office Tuesday.
Shelby, who left the Tulsa Police Department before becoming a deputy at the Rogers County Sheriff's Office, told "60 Minutes" last year race had nothing to do with her decision to fire on Crutcher. She claimed she feared he was reaching inside of his SUV to acquire a firearm.
Crutcher's family were among the protesters outside the courthouse Tuesday in opposition of Shelby's officer-involved shooting course.