Tulsi Gabbard Apologizes for Past Homophobic Remarks, Blames Her Dad Being an Anti-Gay Activist
Representative Tulsi Gabbard, a Democrat who just last week announced a 2020 presidential bid, has apologized for her past homophobic remarks, saying that her "views have changed significantly since then."
"In my past, I said and believed things that were wrong," Gabbard said in a video statement uploaded to YouTube on Thursday afternoon. "And worse, they were very hurtful to people in the LGBTQ community and their loved ones."
Gabbard has faced renewed backlash for remarks she made during a 2002 campaign for the Hawaii state legislature. At the time, Gabbard touted the work she had done with The Alliance for Traditional Marriage, an organization that advocated against LGBTQ rights and sought to ban same-sex marriage. Gabbard's father, Mike Gabbard, ran the alliance.
According to a report by CNN, the organization spent more than $100,000 in 1998 to pass an amendment that gave the state legislature power to "reverse marriage to opposite-sex couples." The group also reportedly supported controversial gay conversion therapy.
"I grew up knowing that every person is a child of God, and equally loved by God. I have always believed in the fundamental rights and equality of all people," Gabbard wrote in a series of tweets that accompanied the video apology.
The Hawaii Democrat also added that she "grew up in a socially conservative household, where I was raised to believe that marriage should only be between a man and a woman. For a period of my life, I didn't see the contradiction in those beliefs."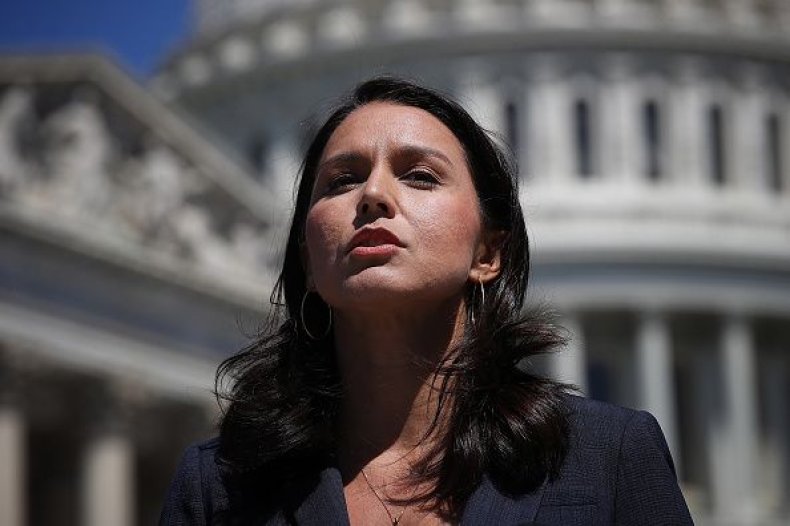 Gabbard then went on to talk about her father, who she called an "outspoken" activist "fighting against gay rights and marriage equality."
Her father once told Honolulu Magazine that homosexuality is "not normal, not healthy, morally and spiritually wrong." He also told the publication that the country's repeal of sodomy laws and the American Psychiatric Association's ruling that homosexuality was not a mental illness led directly to the AIDS epidemic.
In her video apology, Gabbard admitted that she "forcefully defended" her father and his cause in the past, but has since "changed her views." She pointed to her record in Congress, which she said shows dedication to protecting gay rights. She is also a member of the House LGBT Equality Caucus.
"When we divide people based on who they are or who they love, all we are doing is adding fuel to the flames that perpetuate bigotry and hatred," Gabbard said in the video. "I regret the role I played in causing such pain, and I remain committed to fighting for LGBTQ equality."