Tulsi Gabbard Blasts Pete Buttigieg For Working For a Company That Makes Money Off of 'Putting People Out of Their Jobs'
In an interview with The Hill TV Tuesday, presidential candidate Tulsi Gabbard blasted fellow candidate Pete Buttigieg for his work at McKinsey & Company. Gabbard questioned why Buttigieg would work for a company "that makes a hell of a lot of money off of putting people out of their jobs and has made a hell of a lot of money off of their consulting work in Afghanistan."
The Hill TV host Saagar Enjeti asked Gabbard, a National Guardsman who has twice deployed to the Middle East, for her reaction to a Washington Post report about U.S. officials lying to Americans about progress being made during the Afghan War. Gabbard called for a congressional inquiry into the matter. "We've known for so long that it is the military industry complex, contractors, consultants like McKinsey who are profiting off of this scam that has ripped off the American taxpayer of over a trillion dollars just in Afghanistan alone," she said.
Gabbard then pointed again to The Washington Post report. "How many hundreds of millions—over a trillion dollars in Afghanistan came out of our pockets as taxpayers." She also said that the tax-dollars went "to fatten the profits and fill the pockets of those at McKinsey and others."
When asked if she thought Buttigieg's work for McKinsey was "disqualifying," the congresswoman responded that voters should be aware of each candidate's background. She said that Buttigieg "graduated from a great school" and was a Rhodes Scholar, but questioned why he chose to work for the firm when "he could've chosen to work anywhere," with his background.
Buttigieg's three years with McKinsey have sparked controversy about the candidate's values and priorities, due to the firm's roster of controversial clients and hard-nosed recommendations. As The New York Times reported, the management consulting firm has a history of suggesting layoffs to cut clients' costs, increasing executive salaries, and recommending that companies move labor offshore. Clients have included Immigration and Customs Enforcement, the Sackler-owned Purdue Pharma, and the Saudi government.
After a Wednesday campaign event, Buttigieg denounced the company's work with ICE, after The New York Times reported that McKinsey consultants made recommendations to cut food spending for migrants and medical care for detainees in 2017. "As somebody who left the firm a decade ago, seeing what certain people in that firm have decided to do is extremely frustrating and extremely disappointing," he said.
On Friday, Buttiegieg posted a summary of projects he worked on while at McKinsey without revealing the clients by name. The list included several environmental groups, retail chains, U.S. government agencies and departments, a nonprofit health insurance provider, and a Democratic campaign for governor in Indiana.
Buttigieg has stated that a nondisclosure agreement was the reason he has not spoken at length about his former clients at the consulting firm. On Monday, following Buttigieg's vague summary of his work at the firm, McKinsey announced that they had given him permission to reveal his clients. The following day, Buttigieg issued a list of clients with whom he had worked during his time at the firm.
When Enjeti asked Gabbard if the work that candidate Senator Elizabeth Warren did for corporate clients was similarly a "legitimate inquiry," Gabbard said it was.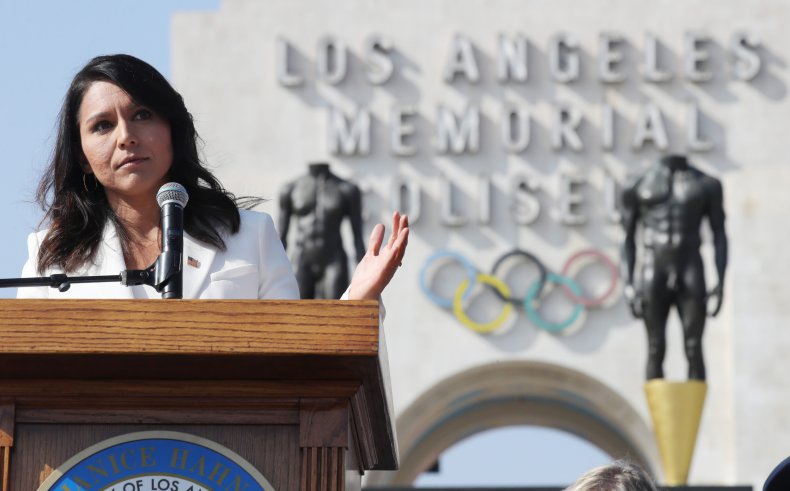 Update 12/11/19: This article has been updated to reflect the fact that Pete Buttigieg released the list of clients with whom he worked during his time at McKinsey & Company on Tuesday evening, December 10.